Reynolds Journalism Institute's Watchdog Writers Group announces new fellows and student reporters at Missouri School of Journalism
Authors will produce books while mentoring students on reporting and research
The Missouri School of Journalism's Donald W. Reynolds Journalism Institute (RJI) has selected the fourth class of authors to receive its Watchdog Writers Group fellowship, a $50,000 annual stipend that allows the journalists to write a book while mentoring a student reporter at the university in the process.
"It's exciting to see this program continue to support deep investigative reporting and explorations of issues that matter to communities all over the country," said Randy Picht, executive director of RJI. "Not only are these authors putting great work out into the world, but they are helping build a strong foundation of mentorship for the next generation of authors and journalists."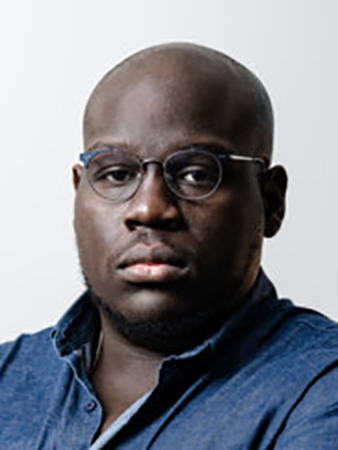 This year's class welcomes new fellow Caleb Gayle, a contributing writer at the New York Times Magazine and a professor at Northeastern University. He is the author of the book "We Refuse to Forget: A True Story of Black Creeks, American Identity, and Power," an acclaimed narrative account of how many Black Native Americans were divided and marginalized by white supremacy in America.
Through the WWG Fellowship, Caleb will be working on his latest project, PUSHAHEAD, the true life story of Black politician Edward McCabe and the thousands of other Black people who tried to make Oklahoma into a majority-Black state. The story will span from the period of Reconstruction to a modern-day accounting of McCabe's legacy.
The class also includes returning fellows Mya Frazier, Sarah Smarsh and Alisa Roth. Frazier is writing a book on the power of America's credit rating agencies, expanding on her recent articles in The New York Times Magazine. Smarsh is writing a book that will explore North America's most endangered ecosystem, the tallgrass prairie, while Roth's book will combine new research and deep narrative reporting to examine the accelerating crisis of women in American jails and prisons.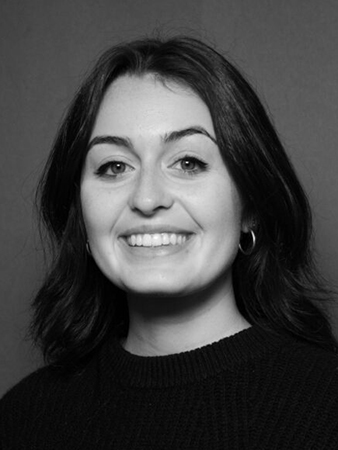 "We are thrilled to welcome this new class of fellows who are tackling some of the most important and difficult social issues of our time," said Christopher Leonard, director of the WWG. "These authors are doing exactly the kind of reporting that is so vital but all too scarce these days: Deep, fair and squarely in the public interest."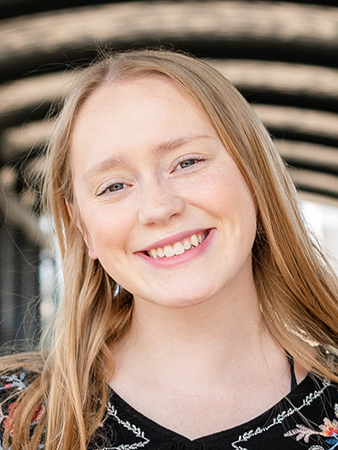 Watchdog Writers Group fellows partner with Missouri School of Journalism students who help them report on the topics of their book, with each student ultimately producing an original investigative story that will be published in a partner media outlet.
Gayle will work with junior Anna Colletto, a journalism and political science student. Colletto previously served at The Texas Tribune as a Reynolds Journalism Institute Summer Innovation Fellow and worked as the editor-in-chief of The Maneater, MU's student newspaper.
Smarsh will mentor senior Jocelyn Heimsoth, who is studying environmental journalism. Jocelyn has written for numerous media outlets, including the Columbia Missourian, Vox Magazine, MU Bond Life Sciences Center's Decoding Science and the Mississippi River Basin Ag & Water Desk.
Frazier's student will be Valerie Nava, a second year M.A. student studying investigative and long-form reporting. She worked as an economy and politics reporter for Diario Version Final, a regional newspaper, during the 2016 political and humanitarian crisis in Venezuela, and her stories have also appeared in the Columbia Missourian, Vox Magazine and KBIA-FM, three of the School of Journalism's professional news outlets.
Roth will have two student mentees: sophomore Sophia Anderson and senior Evy Lewis. Lewis is interested in investigative and political reporting and covers local and state government for the Columbia Missourian, having also covered state government for the Missouri News Network wire service. Anderson's emphasis is in investigative and data reporting.
The Watchdog Writers Group, established in 2019, has a dual mission: to financially support authors as they write a deeply reported nonfiction book in the public interest, while simultaneously training the next generation of young reporters. In June 2020, the program received a $1.1 million, three-year grant from the 11th Hour Project, the grant-making arm of The Schmidt Family Foundation, which continues to support the program. The WWG also receives generous support from the William T. Kemper Foundation and the Ewing Marion Kauffman Foundation, both based in Kansas City.
The WWG is housed at RJI, which is focused on helping journalism create a sustainable future to continue the necessary and critical role it plays in democracy and civil society.
More details about WWG can be found at watchdogwritersgroup.com.
Comments