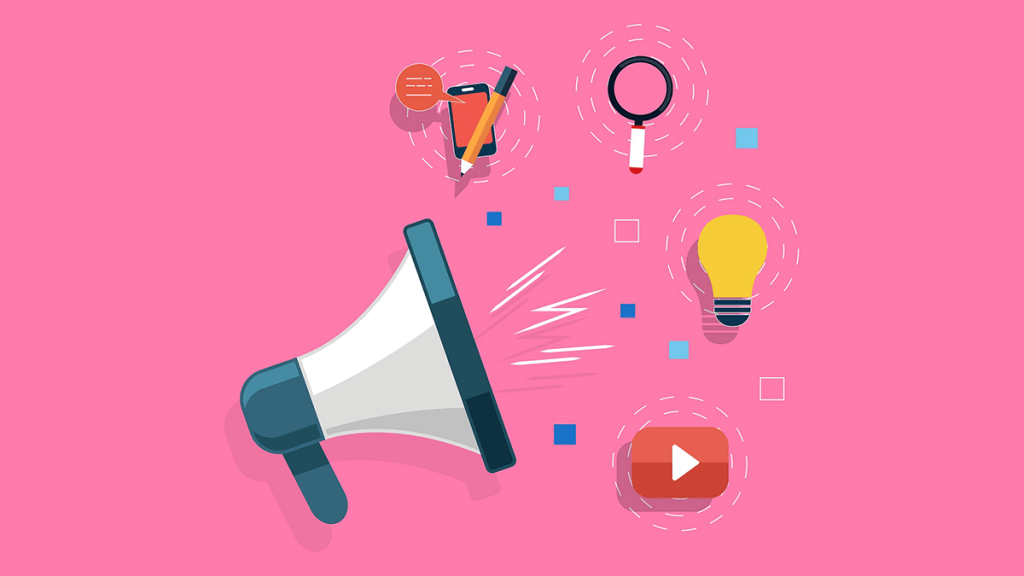 Small publishers can build meaningful engagement practices without more time or resources
It will help you serve the people who are most on board with your mission — and most likely to read and need your reporting
By most benchmarks, Detour Detroit is a small outlet, with a small reach. But we punch above our weight class when it comes to the amount and depth of engagement with our readers. They steer our reporting, contribute to our journalism and share their thoughts and time to help us build a better publication. Why? They're wonderful folks, primarily. But we also have focused on engagement as an ongoing, mission-driven practice that touches all parts of our newsroom and drives our journalism.
Our Reynolds Journalism Institute fellowship project is guided by that approach. We're building a tool that will give Detroit residents more access to information about development in their neighborhoods, with engagement built into it at every level. The idea was sparked by a reader suggestion, and that reader is partnering with us to build it. The tool will help readers get more engaged in the civic process around development. And it will be fed by, in part, crowdsourced reader tips, questions and photos about construction and land use they notice around town.
Envisioning this project would probably have felt impossible if we weren't confident in our readers' willingness to take a participatory role in Detour's journalism — and if we didn't have a few years of trial and error with our engagement practice.
Cultivating a meaningful engagement practice (including, but beyond, social media) can feel like a tall order for a small outlet stretched for resources and time. But it can pay its own dividends, helping you better understand and meet readers' needs; produce more impactful journalism; grow your audience, and increase reader loyalty and support. With a small team and no dedicated engagement staffer, no paid tools and an online-only presence, here's how we do it.
Know why you're asking — and tell readers
It's fairly easy to get some types of engagement — just share a controversial story on Facebook, ask readers what they think and wait for the comments (often from people outside your core audience) requiring heavy moderation to roll in. But engagement for engagement's sake, or those social metrics, isn't what we're talking about here. Before you start calling for readers to share with you, figure out what you're looking to find out and why, and how it fits into your organizational mission.
Then, be transparent about that. Explaining why you're asking for feedback and how you'll use those responses fosters trust and gives readers insight on how their input will ultimately help you serve them. If you're hoping to quote respondents in reporting, tell them in advance, give them the choice to withhold their name or follow up with them to confirm.
Make it easy for readers — and for yourself
Completing a survey or answering a callout requires time and effort that can be a barrier, even for the most loyal reader. (I've got at least one survey I swore I'd come back to in my backlog of ancient unclosed tabs.) Acknowledge that effort by making your request as clear, short and simple as possible, going back to those goals to make sure you're focused on what's necessary. If you're using a tool like SurveyMonkey, make sure it's accessible, not buggy, and works on mobile. For a full survey, take it yourself, and make a colleague take it as well to ensure the questions make sense and it's not too long.
While survey and engagement tools can be great, don't feel like you need to invest in paid services before you get started. Google Forms and one-off questions in the text of email newsletters or social media posts can work as well, or sometimes better, for getting reader responses. How and where do you hear from readers most often? Start there.
And remember that if you're talking to your readers constantly, you don't need to ask everything you're wondering about all at once or craft the perfect callout — you'll get to ask again, or more, next time.
Frame your questions to help readers understand what you're looking for
It would be amazing if you could just ask readers "What do you care about?" or "What do you want us to report on?" and get a flood of detailed responses. We've tried similar questions without much luck — because those are hard questions to answer if you aren't already invested, especially for readers who don't understand the practice of journalism and what your outlet does like you do. Instead, we've found it helps to prompt your readers with examples or background information.
That might mean asking, "Do you want us to spend more time reporting on housing, entrepreneurship or culture?" and giving readers the additional option to suggest other ideas or expand their answer in more detail. It can also mean pairing a callout with a story or anecdote — we recently did some initial reporting on trash pickup delays, then asked readers to share if they had similar experiences. We got way more responses than average — and certainly more than if we had just asked, "How do you feel about trash pickup?"
Be patient as you and your readers stretch your engagement muscles
The best examples of engagement journalism include groundbreaking investigations that lead to real world change, like ProPublica and MLK50's reporting on medical debt, and service journalism that reaches tens of thousands of readers, like KPCC's COVID-19 helpdesk. But those outlets have been practicing engagement reporting for years, with significant resources and dedicated staff. Don't expect to land a major scoop the first time you ask a question. And if you get a few responses, don't think of it as an "only" — each of those individual readers and relationships has value.
Before you start asking readers to share complicated or sensitive information, try easier prompts. Yes or no, multiple choice and one-word answer questions might work for readers who aren't sure why they should bother writing you a few paragraphs. Focus on topics that your readers are already passionate about, and are used to hearing from you about. Maybe that's traffic issues, or recommending a favorite restaurant — in the early days of Detour, we had a lot of success asking readers to weigh in on culture and lifestyle topics, like sharing memories of a beloved Detroit music festival or favorite ways to get active in the city, but sometimes struck out with hard news. As we've formed those habits with readers and expanded our reporting, we've since been able to use those same practices to solicit readers' biggest concerns going into local elections, COVID-19 questions and personal stories about economic mobility.
Show your work
Being explicit about reader involvement in your journalism is a nice acknowledgement for the people who contributed. Just as importantly, it signals to other readers why it might be worth answering the call next time and builds your outlet's engagement cred. That could look like a line at the top or bottom of a story noting how reader engagement fueled the reporting (and telling people how to get in touch with you to share their related experiences), describing sources as readers when they're quoted in the body of a story or the main motivator for it, or shouting out people who got in touch in a social post or newsletter.
A recent Detour scooplet about a new text notification system for a popular state park that often closes due to overcrowding came out of a reader's inquiry. We made that background explicit within the article to demonstrate the role readers play in shaping our journalism.
Showing your work doesn't mean you have to dedicate reporting resources to every reader response — after a local indie movie theater closed and Detour asked readers for their memories, the responses we received were lovely to read but didn't warrant a new article. Instead, we printed a few anecdotes in the following newsletter. We have a similar routine of resharing readers' words with our audience in other circumstances, like unsolicited tips or corrections. Thanking people by name when they help us out signals to others that we're constantly in conversation with our readers.
And when you produce journalism fueled by engagement, make sure readers who participated see it! It seems obvious, but follow up by sending links to stories and asking if they have other questions.
Lean on your most loyal readers
A small segment of your most loyal readers — the ones who read faithfully, recommend your outlet to friends, donate or subscribe — will feel more motivated to engage with you than your audience at large. For those readers, taking part in journalism can be a reward in itself, a way to support your organization and part of a more two-way relationship. Get to know those readers, and don't be afraid to lean on them for help, asking them directly or with more frequency to give you feedback — appreciatively, of course.
At Detour, we categorize our email contacts who fill out surveys and are otherwise more engaged so we can reach out to them directly, and personally, for more intensive asks like participating in a focus group.
This smaller group might not be a representative sample or reflect the needs of everyone in your audience, but it will help you serve the people who are most on board with your mission — and most likely to read and need your reporting.
Give an incentive
A sincere thank you, shoutout or producing the subsequent journalism might be the only incentive that you need to offer, or that is appropriate, when it comes to engagement reporting. But if you're trying to get a larger amount of feedback or want readers to fill out a survey that takes more than a few minutes, a small reward may go a long way, especially if that perk somehow relates to your mission.
When we were working on a refresh of our culture newsletter, we wanted to know more about its readers and what they wanted to see in the newsletter, with a few topics we wanted to explore in detail. Giving away a few face masks from a popular local fashion brand to people who completed the survey was aligned with the audience we were hoping to attract. It was also a perk that we thought would encourage additional readers to take the survey without attracting respondents outside our existing audience.
Don't be afraid to try again… and again, and again
If you're trying to get readers to take an action, you'll almost certainly have to repeat yourself, to reach people who didn't see the first request and to remind those who did. Think about how many people open your newsletter each week or click on a story compared to your entire audience — let alone those who read all the way through, click on a link or comment. It helps to think like a marketer; when we are making a significant request of readers, we write a few versions of "ad copy" that we can use in multiple newsletters, on social media and on our site.
You should also consider each engagement opportunity a mini experiment (and borrow liberally from the learnings of other outlets). Did it work, based on your goals? What could you do differently (how you formulate a question, where and when you ask it) next time, to build on what went right or switch it up if it wasn't so successful? Each outlet's readership is different, and the callouts that get no responses will be just as helpful for figuring out how to meet yours as the ones that work — it just takes a little practice.
Comments