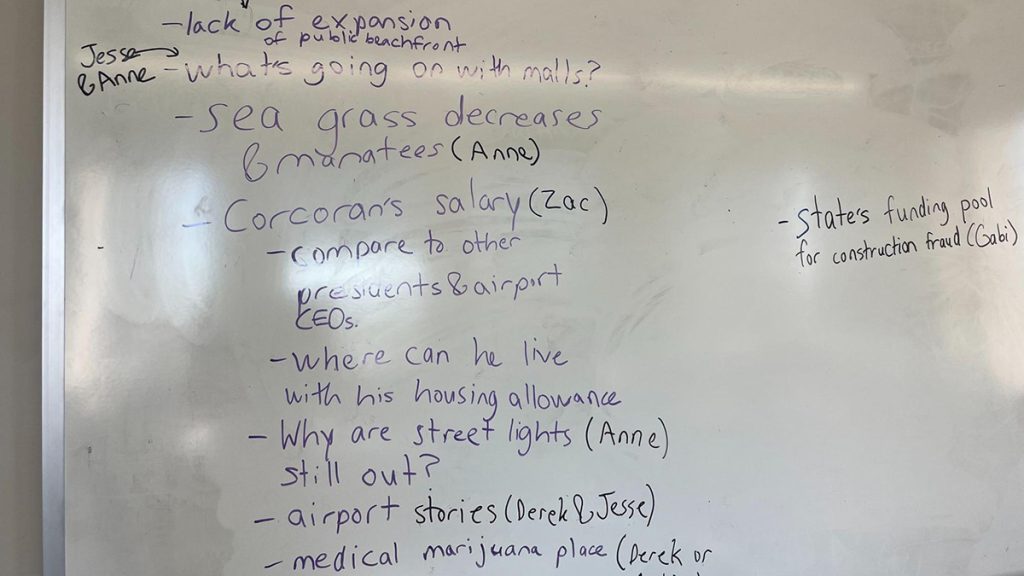 Sparking community and collaboration in a hybrid newsroom
A conversation with Anne Snabes of the Sarasota Herald-Tribune
Since joining the Sarasota Herald-Tribune in August 2021 — deep into COVID prevention measures and remote work — reporter Anne Snabes said she was looking for something more in her newsroom's work culture.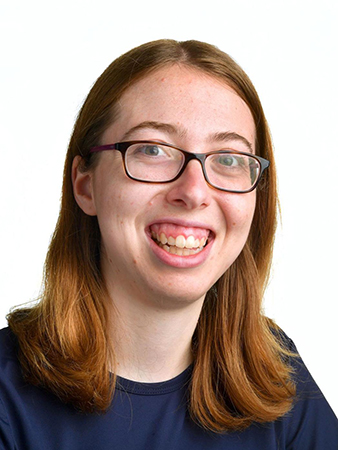 With only a couple people coming into the office during the hybrid schedule, Snabes said it often felt like people were working in their own bubbles and not collaborating or communicating as much as they could.
As part of the recent cohort of Poynter-Koch Media and Journalism Fellows, Snabes was tasked with leading an innovative project that addressed an external or internal challenge for her newsroom. That's how she came up with her program "Coffee with the Reporters," where she met with her colleagues for about 45 minutes once a week for an eight-week pilot period.
Since then, Snabes has made some adjustments — like moving the meetings to twice a month – and learned more about how to build a sense of community in her hybrid newsroom. She shared some of those insights with us.
Lytle: Can you tell me more about your Poynter-Koch Fellowship project?
Snabes: We had a mid-year summit for the Poynter-Koch fellowship, and someone told me that her newsroom had weekly brainstorming meetings. Another person said that her former paper had a weekly coffee reporter meeting, and I ended up taking that idea and making it my own.
Some of them were more general check-in sessions where we could just talk about what we're working on and give each other advice. There was one that was a brainstorming session where we could pitch ideas and go back and forth. That worked really well, we had very high attendance for that one.
And then there were some other ones, which I personally really enjoyed, where I asked someone in the newsroom to present on a topic that they have expertise on. One thing I liked about that was I think it allows all employees to show their expertise and take on a leadership role, even if it's just for one meeting. Yesterday, our youngest employee actually talked to us about using social media as a reporter. He covers education, and he does these great tweet threads about the school board and other education issues. You can tell he's passionate about it, and he definitely has developed expertise on it.
Lytle: Do you have any advice for running a brainstorming session and keeping them inclusive?
Running a meeting was totally new to me. There are always people who are willing to share a lot, which is awesome. But some people might be quieter and you should also make sure that they have a chance to talk. My advisor in the Poynter-Koch program, Katie Hawkins-Gaar, gave me good advice that I'd like to implement: If you have more of an introverted person, you could email them ahead of the meeting. Maybe if it's someone who I know has a certain idea they've been working on, I might say, "Would you like to share this at our meeting tomorrow?" to give them a heads up.
Lytle: Is there a certain balance that you try to strike between having structure to your meeting while also creating an environment that feels like a community?
I think the conversation can end up being maybe two or three people talking between each other and there might be a few other people who are listening. I think listening is awesome too, but I want a conversation where everyone feels welcome to talk, and I think adding more structure helps with that.
Lytle: I imagine it would be helpful to be able to show managers that certain story ideas or other helpful tools came out of these coffee meetings?
Early on, we had a brainstorming session, and I shared a picture of our brainstorming ideas that we'd come up with on the whiteboard with editors. I'd like to do more of that because it shows, "hey, we came up with a lot of good ideas and some of those actually did become stories."
It's also hard to measure in the sense that sometimes these things aren't very tangible, I think part of the benefit is just to increase camaraderie among our newsroom. And I think that we have; I think this is allowing us to get together more, and I feel like I'm getting to know my fellow reporters better and also what they're working on, as well. So I think some of it is harder to measure, but it's still important.
Lytle: Do you have any other advice for someone who might be looking to start something similar in their newsroom?
Attendance does vary. You may have some meetings where you have three people show up and other ones, where you may have seven. I wouldn't take it personally if you're running these meetings. People are busy; reporters are busy. And even if you have small attendance, that can also be valuable to people.
I do recommend bringing snacks. I don't know if that technically increases attendance, but I think it makes it a little more fun.
Lytle: Do you think it helps to make these meetings or coffee chats optional?
At first, I felt like it'd be great if it was mandatory. Then probably you would have higher attendance. But I think [with optional meetings], it becomes something people want to do, not just something they're required to do. I also have to be responsive to what people want and are interested in, so I think that's a good thing.
Lytle: Have you noticed a change since starting these meetings? In the sense of feeling more connected to your fellow reporters?
One thing I did hear recently, that was very promising, was one of my coworkers was saying that she felt like I started things. For example, we have a softball team now. She felt like me starting these meetings led us to form a softball team and that I was the spark to get us to do more things together. Another thing I've noticed is: There are some of my coworkers who I didn't used to see as much, and I'm getting to see them. And I love that. And it's good to hear what they're working on. So I think that also has been a form of improvement, as well.
Editor's Note: This interview has been edited for clarity and length.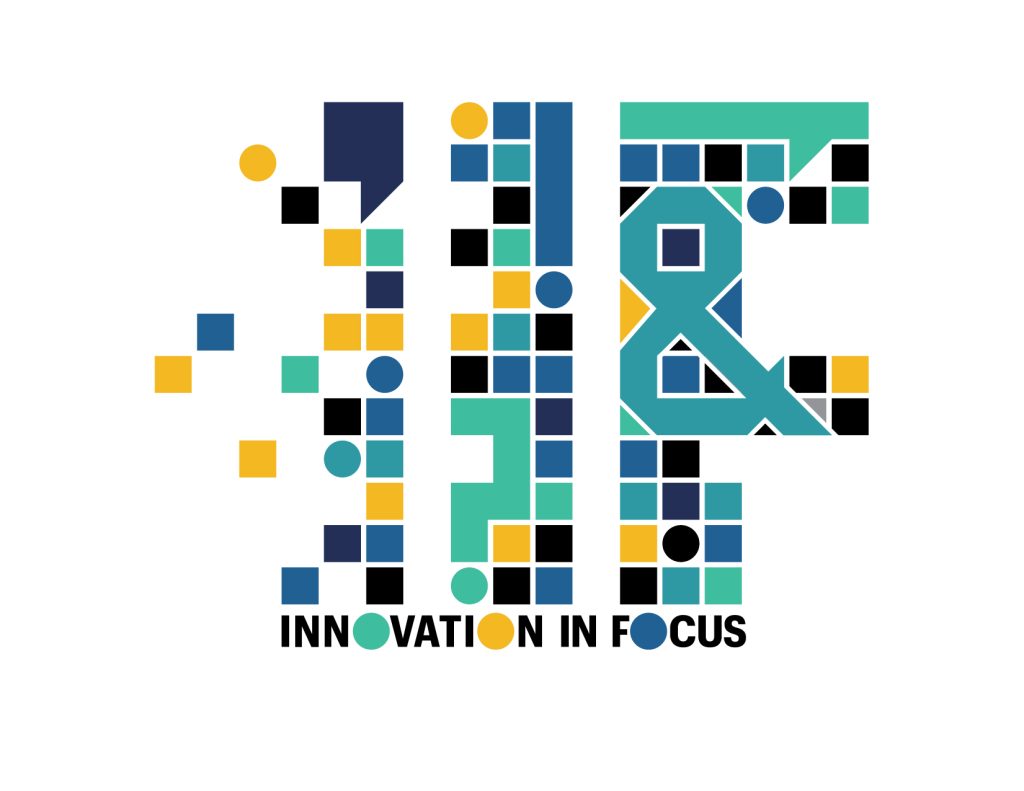 Sign up for the Innovation in Focus Newsletter to get our articles, tips, guides and more in your inbox each month!
Comments