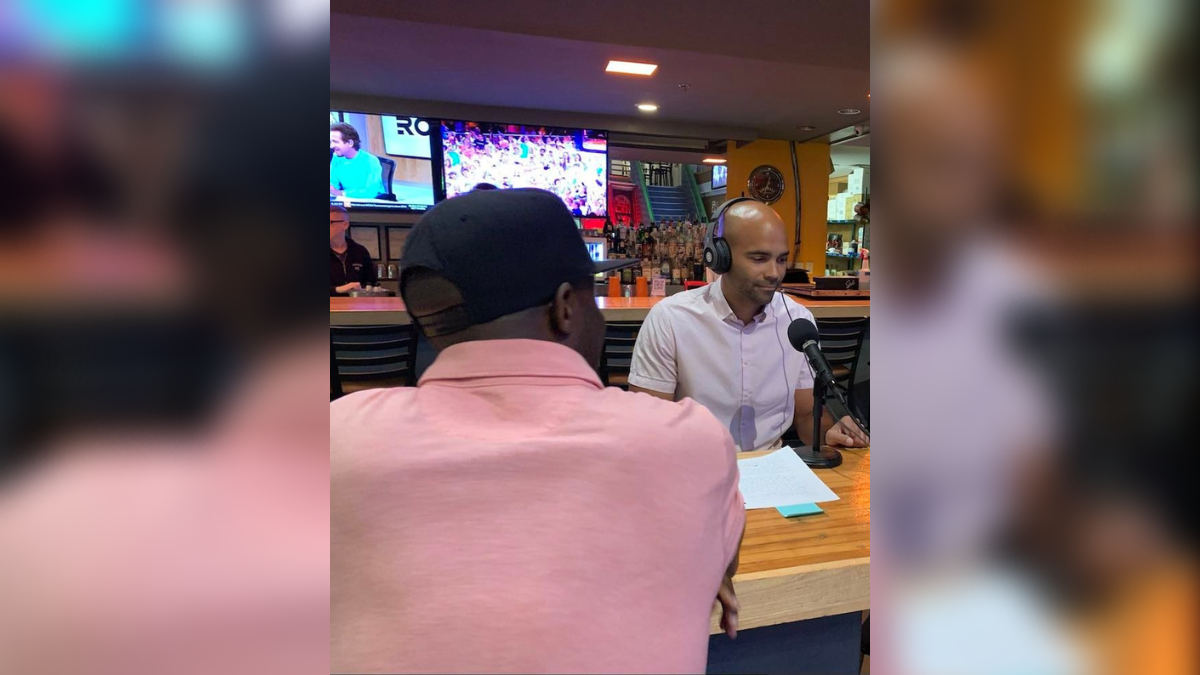 The People's Beat: Finding the right pace as a startup newsroom
Diversifying tasks and coverage while finding solutions to the challenges of being a startup led by people of color
There is no surprise that black, indigenous and people of color communities are underrepresented in media and media ownership. That's why three people, Fernando Soto, a Latinx journalist entrepreneur, Brandon Silvers and Tamika Gadsden, met at a local coffee shop in Charleston to discuss the idea of creating an online platform that reflected our community back in November 2021.
Gadsden already had a media presence with her Twitch channel and other social media platforms. Silvers was new to the space but not new to working with the community and uplifting the work. We brainstormed for a couple of weeks, and The People's Beat was born.
At the core of our combined work is our community and our lived experience. We want The People's Beat to center narratives that are meaningful to the people we had each been working side by side with for years.
We officially launched The People's Beat in January 2022 with the idea that it would be the nucleus of Beyond The Arc with Brandon Silvers podcast, written stories, and a feed from Gadsden's Twitch. Some of our starting coverage included the Jamal Sutherland case, a Black man who was tased to death at the Al Cannon Detention Center. We also tackled the lack of language access in our region in conjunction with Nuestro Estado, a Spanish-language news source that Soto also publishes.
As a part of being chosen for a two-year founders project with the Reynolds Journalism Institute (RJI), we will begin to focus on sustainability so at the end of the two years we will be flourishing. Soto knows first hand, having started Nuestro Estado, that a news startup takes a lot more than most realize. That comes at a cost — Cierra Hinton, executive director for Scalawag, perfectly summed up this challenge in this tweet.
The first challenge we faced was figuring out our schedules and carving out dedicated time for The People's Beat. Being a founder means that we have to take on other jobs while we figure out revenue streams for the newsroom. We figured the low-hanging fruit for us short term would be advertising and sponsorships. Our plan is to build on that and invest in strategies that can help us develop a strong reader revenue stream through donations. We are also learning about philanthropic funding and how that could be key to supporting our work. However, the recurring challenge that comes along with every other challenge we face is capacity.
When we began, we were all doing a little bit of everything. That proved to be difficult – especially since we don't have a dedicated newsroom space and mostly met through Zoom. We are working through that by better defining roles and responsibilities.
Today's challenges
It wouldn't be a founding journey without some detours we didn't expect. As a part of being so entrenched and passionate about supporting our community, Gadsden has decided to run for mayor.
While the plan initially was for Gadsden to formally announce her bid for mayor at a later date and eventually phase out of The People's Beat, we discussed our concerns about the conflict of interest as a media organization, particularly as we planned to cover elections and launch a special project as part of our participation in Election SOS. After a series of discussions, we came to the agreement that Gadsden would depart the partnership.
Next steps
So now as a team of two, we are restructuring. At the core will still be our BIPOC communities, but we are focusing now on how to:
Create diverse revenue streams;
Ensure we have structure in place as we set out on an ambitious goal for 2023 to hire reporters;
Expand our podcasting offerings.
There is no shortage of news and news tips. We are lucky to have a supportive community that wants to see, hear, and be part of our work. But it gets increasingly difficult as the word spreads about what we are doing and more people and organizations want us to cover what is happening every day here in our communities.
Part of our restructuring and defining roles and responsibilities is Silvers focusing on the podcast and expanding that product and audience. Soto will focus on business development and cover stories from the community. We have decided to combine part of our funding with a grant Nuestro Estado received to pay for a full-time business development manager who will be responsible for developing diverse revenue streams.
We have also created short-term financial goals so that when the business development manager begins to generate revenue we can hire other writers to build on our editorial capacity. We continue to be supported by John Gaulden, a Charleston-based photographer volunteering his time and creative skills to our adventure. Gaulden is also Soto's husband.
In the meantime, we will continue to wear many different hats, but we move forward with more clarity and the goal of beginning our path to editorial and financial sustainability. Our immediate next step is engaging with our community to hear first-hand what is most important to them when it comes to election coverage and politics beyond Election Day.
Comments