Narrated articles: Q&A with Allyson Daniels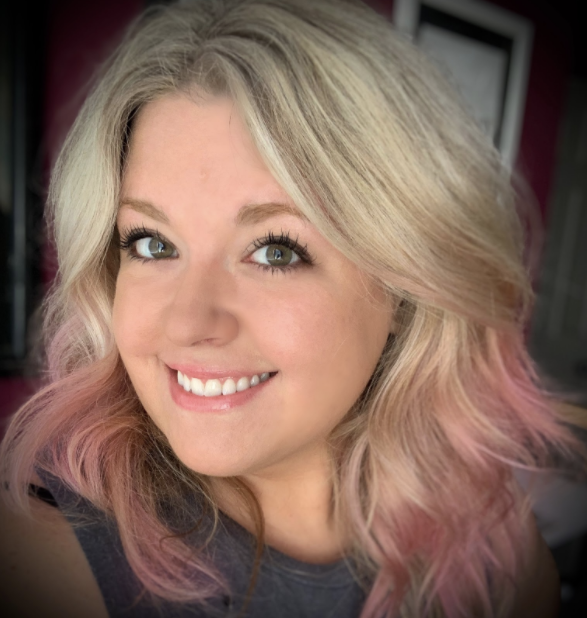 This month for Innovation in Focus, I interviewed Allyson Daniels to learn more about how we can increase accessibility in journalism. Daniels is a quality editor for the Bleacher Report. 
Swanson: Could you give a brief summary of the work you do?
Daniels: I'm a quality editor for digital sports media network Bleacher Report, meaning I provide the final edit on all content bound for our highest-visibility channels, including CNN and the front page. My job is to ensure each piece meets the site's quality standards before programming for featured placement.
Swanson: What does accessibility in journalism mean to you?
Daniels: Accessibility in journalism means ensuring that everyone is provided the same level of access across all forms of media, whether that means clear and descriptive captions for those in the Deaf community or narrated articles for people who are blind or visually impaired. As journalists, we need to be mindful of the fact that part of our job is to ensure everyone in the community has the same access to information regardless of ability.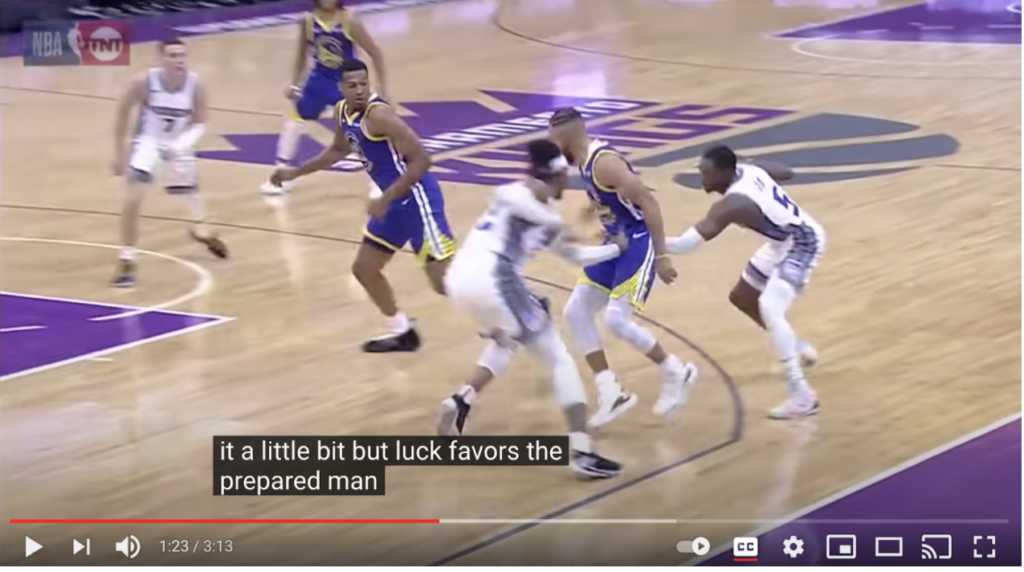 Swanson: What progress have you made with accessibility in journalism for Bleacher Report?
Daniels: In 2018, I piloted the site's first standardized video captioning program. I created and wrote our organization's caption style guide and trained 15-plus editors in best practices. Through development and expansion, we are now able to provide accurate and descriptive captions on all of our featured videos and branded shows. By "descriptive" captions, I mean not only captioning the dialogue but relevant audio as well. For example, actions such as laughing or knocking and ambient audio such as buzzers or whistles.
Swanson: Why do you feel accessibility is vital to our work?
Daniels: While I deeply believe that accessibility is important because it is a basic right, it's very important to me for personal reasons as well. My mother is partially deaf as the result of an illness, and I have partial vision loss due to idiopathic retinal detachments. When I began experiencing vision loss in 2017, an acquaintance from high school who is completely blind (also due to idiopathic retinal detachments) reached out in support. She and I became close friends and over the years she has taught me so much about resources for people with vision loss. She has also taught me just how much work still needs to be done in the accessibility space. Her shared knowledge combined with my career have allowed me to implement that mindset into my everyday work.
Swanson: What is an example we can share in terms of accessibility?
Daniels: One of the largest undertakings of my captioning efforts to this point came with the 2020 NFL draft. Bleacher Report had a three-day live draft reaction show, and over the course of those three days, my team and I captioned nearly 150 draft grade clip outs for use across all B/R platforms. It was an incredibly busy time, but we had an excellent team who believed deeply in the work we were doing, and we pulled it off.
I think it can be easy to downplay that type of work because it's "just sports" as opposed to, say, sociopolitical news. But to me, that's the point. Accessibility shouldn't be restricted to just traditional news, but instead should be woven into the fabric of all media. If we limit our resources to only the media that is deemed traditionally important, we inadvertently act as gatekeepers to entire communities.
Swanson: How can newsrooms adopt policies to be more accessible?
Daniels: Newsrooms should constantly be asking themselves, "How can we make this information available to as many people as possible?" Different communities have different needs and as journalists our job is to serve the entire public. Ideally, newsrooms should ensure their website is compatible for use with screen readers, as well as having options to increase text size, spacing and color contrast. Video storytelling should be accompanied by accurate and descriptive captions. Newsrooms should also remember the importance of photo captions, which allow users with limited or no vision to be provided with descriptions of the content.
Swanson: Do you think there has been improvements in creating more accessible journalism?
Daniels: I definitely think there has been a noticeable rise in accessibility in journalism. One thing I love is seeing news outlets offer the option for narrated articles, like The Washington Post began doing this summer. The Atlantic in particular has created a great model for this by having certain articles read by voice actors so that the end result has more of an audiobook feel.
Screen readers are an invaluable tool for people who are blind or have limited vision, but as someone who has used these programs in my everyday life, I prefer voice actors or reporters reading their work as opposed to the narration provided by smartphone programs. I feel the former is more engaging due to things like inflection and tone. While not every newsroom has the same access to resources, I would love to see voice actors or journalist recordings being used more in longform storytelling.
Swanson: What do you feel is next for accessibility in journalism?
Daniels: I think accessibility is only going to increase throughout newsrooms because it comes in so many forms that can be easily adapted. As technology improves, like we've seen with screen readers that come standard on most smartphones, so too will our ability to ensure our work is accessible and inclusive.
As journalists, our job is to ensure we're well-informed and using all of the newest tools and resources at our disposal. But the most crucial point is to recognize that while we should use those tools to increase accessibility, accessibility itself is not a trend. It must be the industry-wide standard.
Comments