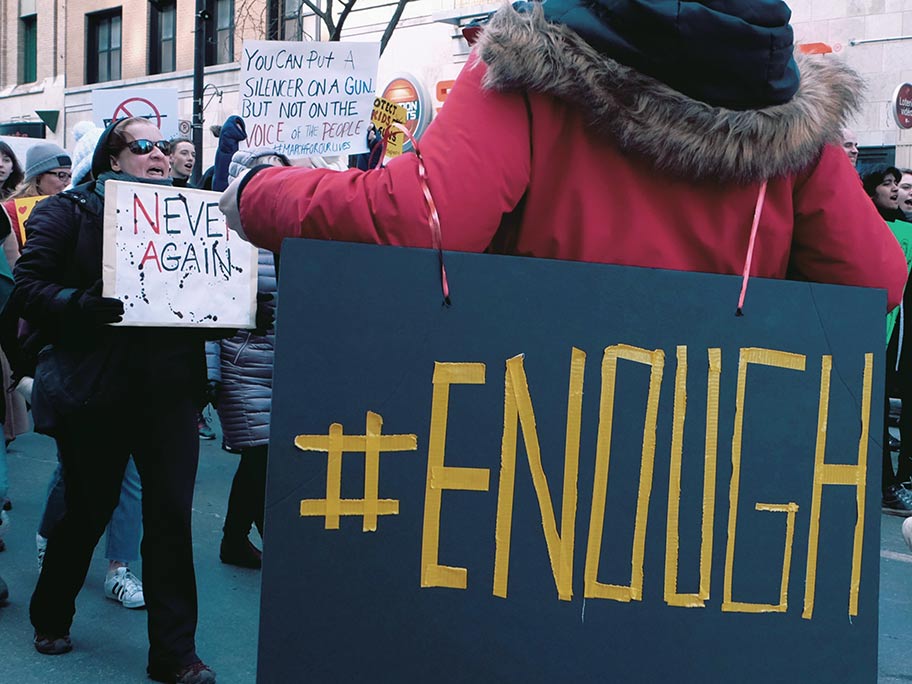 RJI Fellow's Center for Gun Violence Reporting project receives $50K grant
The Initiative for Better Gun Violence Reporting, founded by multimedia journalist, educator and Reynolds Journalism Institute Fellow Jim MacMillan, has received a $50K grant from the Philadelphia COVID-19 Community Information Fund to launch the new Center for Gun Violence Reporting in Philadelphia. The Center's goal is to change the narrative around gun violence to prevent shootings and save lives.
The grant is part of a larger effort by the Independence Public Media Foundation and the Knight-Lenfest Local News Transformation Fund to use journalism "to empower vulnerable communities to make more informed decisions and support resiliency efforts in response to the coronavirus pandemic," according to a news release.
Although mass shootings and other crimes have decreased during COVID-19, gun violence remains high in many areas of the country. An April 24 article by The Philadelphia Inquirer reported "gun violence is thriving" because poverty and related factors that play a role in gun violence still exist. The New York Times reported that the country saw an increase in gun sales in March because some people were concerned that the pandemic would cause civil unrest.
During his 2019-20 fellowship, MacMillan developed plans to help journalists cover gun violence. He has worked with a community of reporters, trauma specialists, families of shooting victims and others to produce a comprehensive guidebook, develop a sustainable program and identify best practices for covering gun violence. Of note is the need for the reporting to include the perspectives of researchers who study gun violence prevention from the fields of public health, epidemiology, criminology, communications, as well as those directly impacted by gun violence.
Training sessions will be held that could focus on issues such as media literacy, how to find better sources and hold civic leaders accountable. The center also intends to educate folks on gun violence and prevention vocabulary and how others perceive it.
"Building these trusting relationships will empower vulnerable populations to tell — and even publish and distribute — their own stories," says MacMillan.
Already this summer MacMillan worked with a team at The Kansas City Star to share takeaways from the Better Gun Violence Reporting Summit from this past fall, where attendees have been working on developing best practices for covering gun violence. The Star is working with three fellows from the Report for America program this summer who are going to be reporting on gun violence and solutions across Missouri. MacMillan will share these best practices in a comprehensive guide to be released later this year. Watch RJIonline.org for more details.
The Institute for Community Engagement and Civic Leadership at Community College of Philadelphia will house the center.
"Gun violence is a tragedy affecting our communities that we know is preventable," says Dr. Donald "Guy" Generals, president of Community College of Philadelphia. "The City's college is the perfect home for the Center for Gun Violence Reporting, because we share the mission of raising community voices to overcome some of the biggest challenges in Philadelphia."
Comments