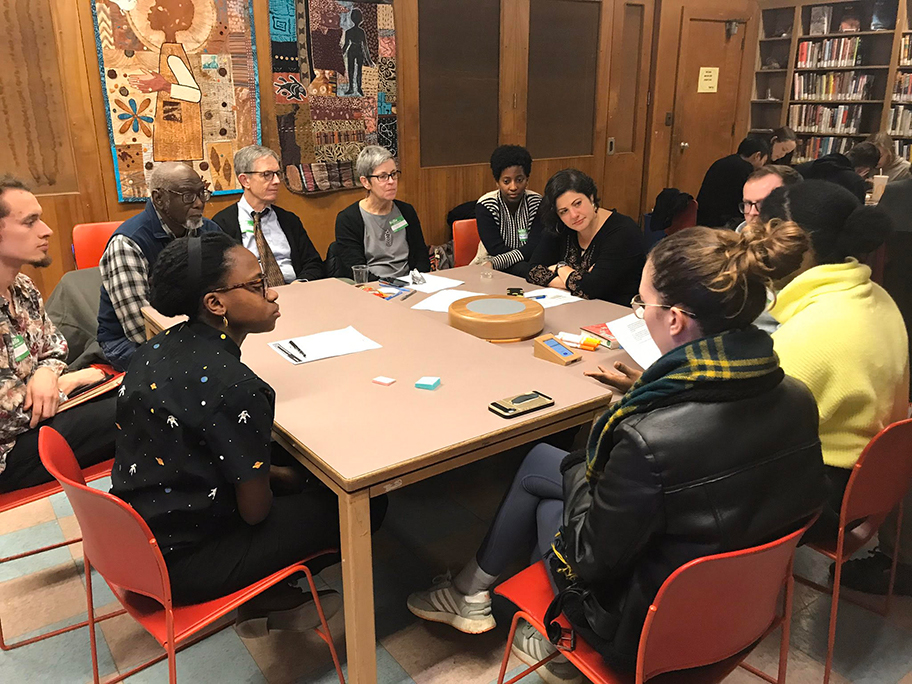 Journalists, business leaders consider roles in creating a more equitable, resilient local economy
As RJI continues to explore the links between rebuilding local economies and futureproofing local media, we want to better understand how to incentivize local conversations and experiments that help newsrooms build deep, reciprocal relationships that generate community-led solutions, revenue streams and business models to ensure their survival.
The first of those experiments gets underway today in Madison, Wisconsin, home of the University of Wisconsin and birthplace of Cortico's Local Voices Network.
LVN and RJI are collaborating with Downtown Madison Inc. (DMI) to host the first of several online convenings, bringing together residents, business owners and local media to reimagine their community amid a public health pandemic, calls to address systemic racism, and a news ecosystem buckling under pressures from both.
The goal is to create space for conversations aimed at making local economies and local media more equitable, resilient and community-centered, and to produce a toolkit for hosting similar discussions in other communities.
Today's kick-off conversation is part of DMI's "Nosh at Noon" engagement series and an extension of the organization's efforts over the past five years to make downtown Madison more welcoming, equitable and inclusive.
"We're an organization that thrives on connections and building community and we're always trying to find new and innovative ways to do that," says Vice President John Cerniglia.
Enter Cortico, a non-profit founded in 2017 to build systems that bring under-heard community voices, perspectives and stories to the center of a healthier public dialogue. Created in collaboration with the MIT Media Lab, Cortico came from a desire to transform our polarized and toxic national discourse into a thriving public sphere, says CEO Parisa Parsa.
"It is not enough to understand existing behavior and attitudes; in order to affect the health of the public sphere — and our democracy — we must create experiences of meaningful encounters, deeper understanding, and opportunities to surface new possibilities," Parsa says.
Cortico launched LVN last year in Madison at the height of a contentious mayoral race, bringing together small groups of four to eight people for facilitated discussions about what matters most to them in their communities and the nation.
LVN trains community members, journalists and local civic participants to facilitate conversations grounded in the local, lived experience of conversation participants. The conversations are recorded, transcribed and made available to political candidates, policy makers, the news media and others seeking to hear and understand the perspectives and experiences of community members.
Listen as Katie Dean, city editor for the Cap Times, shares a story about working with Reverend Alex Gee on his groundbreaking Justified Anger op-ed on how Madison is failing it's African American community.
Conversations might focus broadly on hopes and concerns, or be more topically focused; but the common qualities are surfacing the values driving individual participation, sharing personal experiences that inform thoughts and feelings about their communities, and engaging in meaning-making through reflection. Custom-built recording devices (the digital Hearth), machine learning technology, and an innovative digital platform combine to support LVN's collection, curation and distribution of authentic voices at nationwide scale. Since the onslaught of COVID-19, those conversations have moved online.
"As we built the organization beginning with deep expertise in media and technology, we realized that building a healthier public sphere would require not just software and data analytics, but also hardware and technologies for community building," says Parsa.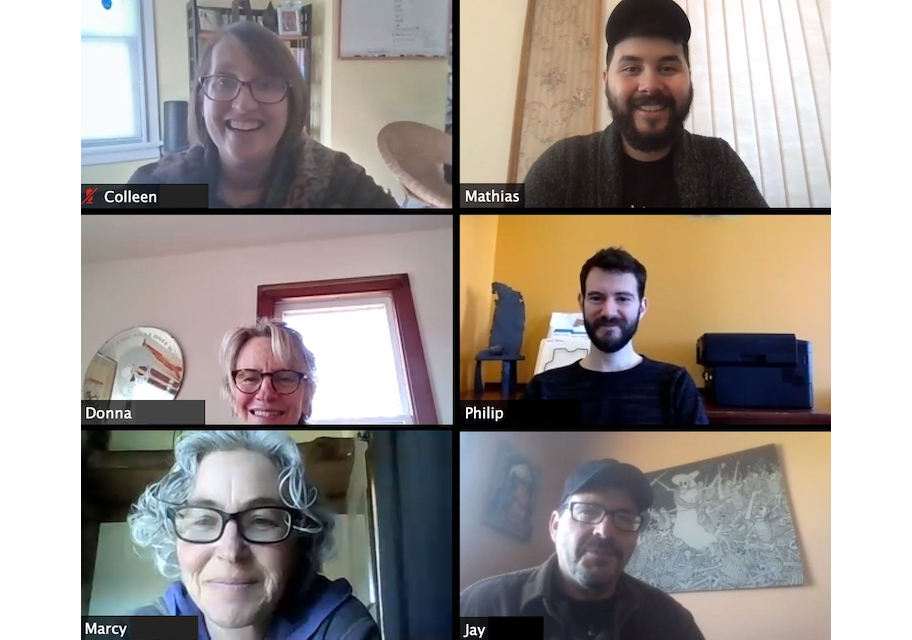 LVN operates under the assumption that any social change needs to be grounded in honest dialogue about the local, lived experiences of the people at the table. In response to the COVID-19 pandemic and the Movement for Black Lives, LVN has created space for hundreds of online community conversations from California to Alabama utilizing Zoom. These conversations hold space for community members who may never get a chance to meet in person to speak about the issues most pressing to them and their communities and be heard by reporters, elected officials and other active community organizations — like DMI.
Listen as Yair, a small business owner in Madison, describes how unemployment and job opportunities are difficult for people of color and undocumented Dane County residents during the COVID-19 pandemic.
Cerniglia has been with DMI for 15 years — long enough to witness the huge growth of minority-owned businesses in the state and its lack of progress in correcting racial disparities.
While People of Color make up approximately 27% of Madison's population, they represent only 3-9% of business owners. The coronavirus has ignited an economic crisis that could eviscerate those and many other Madison businesses, as well as the local media organizations that rely on their advertising dollars.
In Madison, The Capital Times furloughed employees for two weeks, and Isthmus, the city's 44-year-old free alt-weekly, has shut down print production and laid off 20 full-time staffers. This week, the publisher announced the paper was going non-profit.
In their COVID-19 response plans, Wisconsin and other states deemed journalism an essential service, putting newsrooms on par with hospitals, power plants and supermarkets. The challenge is making sure essential also means worthy of investment.
"Local media, a critical component of the public sphere, is an often-overlooked participant in local business ecosystems. As the city of Madison, Dane County and the state of Wisconsin look towards reopening, there's a critical opportunity to address the role of journalists, newspapers, radio, television and digital media in the stories told about reopening the economy. In addition to this documentary role, local media are an essential local business in the greater ecosystem," says Max Resnik, Cortico's Lead for Media and Journalism.
"We're inviting local media to participate, not just as listeners, in difficult yet essential, conversations focused on reimagining the Madison business ecosystem and centering diversity, equity and inclusion."
Coming next: A conversation with Mike Green, chief strategy officer for the National Institute for Inclusive Competitiveness
Linda Miller is the manager of RJI's Inclusive Economies and Media Project.
Comments