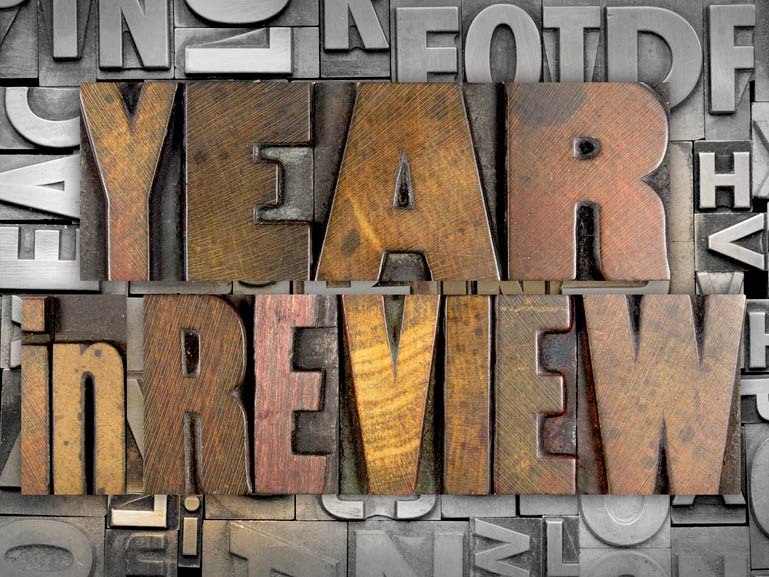 RJI 2018: Strengthening local journalism, testing practical innovations, and trust and transparency
In 2018 we focused on a variety of projects, many of which fell into three key focus areas: strengthening local journalism, testing practical innovations, and trust and transparency.
During the year we also hit milestones.
RJI celebrated 10 years of innovating since opening its doors in 2008. We published videos featuring the insights and thoughts on various innovative topics from thought leaders including Shailesh Prakash of The Washington Post; Cheryl Thompson, president of Investigative Reporters and Editors; Michelle Holmes, vice president of Alabama Media Group; and Jim Brady, founder and CEO of Spirited Media, Inc.
In 2018, the prestigious photojournalism program Pictures of the Year International, managed by RJI, celebrated 75 years by featuring a Newseum exhibition of photos from the past seven decades.
And now for some of the highlights from the year:
Strengthening local journalism
With community newsrooms shrinking in size and resources, we came alongside newsroom partners to help them make the digital transformation, embrace innovation and reach audiences.
Christopher Guess, 2017-18 RJI Fellow and developer of open source mobile app Push, demonstrated small-to-medium sized newsrooms don't have to have an extra $30,000 or a team of developers to have a mobile app. During a webinar Guess provided viewers step by step instructions on how to set up a Push mobile app.
In January, five college students from the Missouri School of Journalism were paired up with five rural Missouri newspapers to develop and-or improve their social media and multimedia efforts and strategies as part of the Potter Digital Ambassadors program. RJI is preparing to launch another group of students to help local newspapers during their winter break.
Another group of students from the Missouri School of Journalism developed social media strategies for the Cincinnati Magazine, a monthly lifestyles magazine in Cincinnati, Ohio. This was just one capstone project seniors completed for real-world clients. They produced a social media guide and a tutorial on how to add effective video to social content for the RJI site. Have a puzzling project you'd like young tech savvy minds to help you tackle? Contact Mike McKean, RJI associate director.
Just because your newsroom is small doesn't mean there isn't help out there. 2016-17 RJI Fellow Connor Sheets with the Birmingham (Alabama) News launched a Deputy Program in 2018 that recruited residents to help be the eyes and ears in the community by utilizing text-messaging technology. He shared his insights into how to create a program in other newsrooms.
In addition to helping newsrooms improve how they engage with audiences and deliver content to them, we took time to help strengthen the journalists behind the work. We launched our inaugural Women in Journalism Workshop in April, which provided female journalists training sessions including how to cover a dangerous breaking news situation, learn self-defense strategies, negotiate a salary and master self-care techniques. RJI is planning another workshop for this coming spring.
Matt Dulin, former director of community outreach at the Columbia Missourian, interviewed more than 100 journalists where he learned that journalists are more satisfied and find their work more meaningful and significant when they practice audience engagement as part of their jobs. He shared tips with RJI readers.
2018-2019 RJI Fellow Simon Galperin is working on developing community information districts, which he says could help fund journalism and "let readers oversee the editorial agenda." This newsroom reform would prioritize transparency and engagement, he says.
Trust and transparency
In an age when trust in news seems to be at an all-time low, RJI engaged in several projects that emphasized earning trust and increasing transparency.
Testing practical innovations
The proliferation of new storytelling technologies can overwhelm journalists as they wonder which tools are worth the investments of time and money. Even the time to investigate can be a drain on budgets and staffing. RJI and its partners recognized those needs and tested technologies through its RJI Innovation and Futures Lab and shared the results. RJI also invited outside experts to offer their tips and lessons learned on innovative technologies and platforms.
The RJI Innovation and Futures Lab staff launched the video series "Innovation in Focus" at the beginning of 2018. The series, which was an Editor & Publisher EPPY Award finalist, tests various tools, interviews experts and shares findings each month.
RJI's director of aerial journalism Judd Slivka, who also teaches students at the Missouri School of Journalism how to fly drones, shared insights into what he and his class were learning, including the importance of planning every step of the drone's flight.
RJI invited four professionals who either write about immersive technology or use it in their jobs to talk about the opportunities and challenges of the technologies during the RJI Innovation Series. We shared some of their thoughts in a couple of posts.
2018-2019 RJI Fellow Madeleine Bair is prototyping El Timpano, a mobile news bulletin for working-class Latino immigrants in northern California and developing tools to help others engage with underserved news audiences.
Nine Missouri School of Journalism students were embedded in newsrooms during the spring, summer and fall semesters of 2018 to help advance new storytelling initiatives and business practices at leading news organizations as RJI Student Innovation Fellows, a new program launched this year. They worked with organizations including ABC News, PolitiFact, Mic and The Seattle Times on various projects including creating social videos, developing multimedia content and helping tag fake news stories. Two more students were selected to be 2019 spring fellows and will head to the Greeley Tribune in Greeley, Colorado, and ABC News' Washington Bureau.
We're looking forward to more terrific projects and partnerships in 2019 through our fellowship program. We are now accepting applications through Jan. 31.
If you're interested working with RJI on another project, please reach out to Randy Picht, RJI's executive director. Happy holidays from everyone here at RJI.
Comments