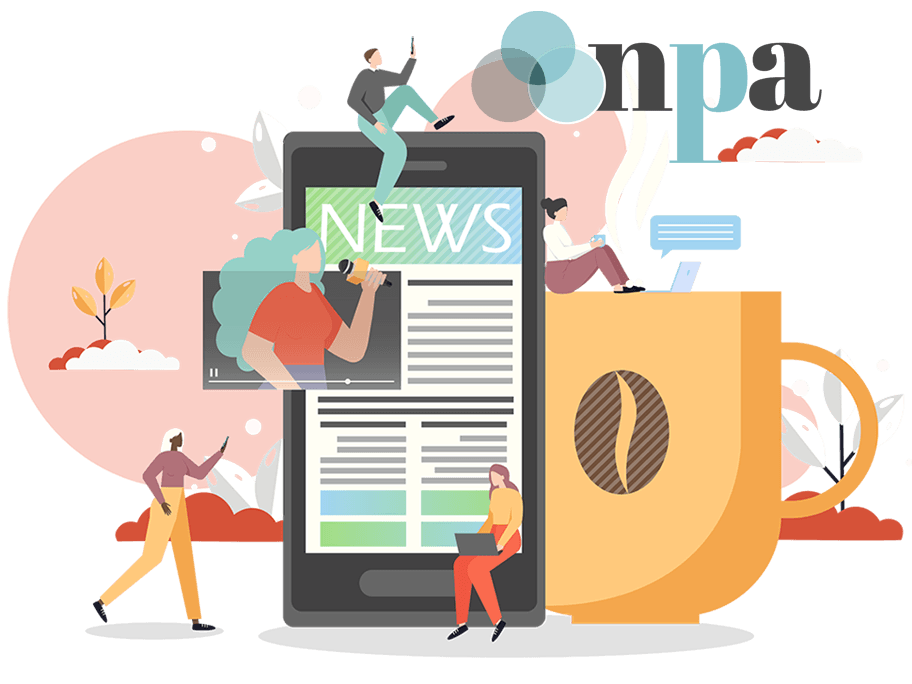 RJI, Missouri School of Journalism support launch of News Product Alliance
Seeing news product strategy as a need in newsrooms, but witnessing slower adoption has prompted RJI and the Missouri School of Journalism to get involved in supporting the launch of the News Product Alliance.
NPA, which just launched in September, is a global community of news product professionals founded by more than 30 journalists and product leaders from dozens of newsrooms, says Professor Damon Kiesow, Knight Chair in Digital Editing and Producing at the Journalism School. It was founded "with the goal of a more sustainable and ethical future for the news industry," according to a news release. The organization will provide training, networking, development opportunities and more to Innovators working in news organizations.
So far, the Journalism School and RJI have provided administrative support for meetings and events including co-sponsoring SRCCON:Product with Open News, and provided some sponsorship for the group.
The organization formed after a group of product leaders and educators, including Kiesow met after the International Symposium on Online Journalism (ISOJ) Conference in 2019. They talked about the future of product in news, training opportunities for those in product positions and what is needed to further the practice of product management in newsrooms, says Kiesow.
"Today's most successful newsrooms have adopted product strategy into their culture. As these practices expand across the news industry, many journalists and product professionals are seeking additional support to learn and adopt these skills," say Becca Aaronson, president of the organization's interim steering committee and a former product leader at Chalkbeat and The Texas Tribune.
Kiesow, who has expertise in product management, served as Product for McClatchy in Raleigh, North Carolina, and senior product manager at The Boston Globe before coming to the Journalism School is also serving on the interim steering committee. He's passionate about helping newsrooms reinvent their audiences and business strategies.
"News product, as we're (NPA) defining it, is basically being a little bit more audience focused and a little bit more data informed, as well as being more methodical about how we experiment and innovate in the industry," says Kiesow.
NPA is currently being led by an interim-steering committee of 13 professionals from the industry and academic spheres. They come from organizations including Gannett, McClatchy, CalMatters, Estadão (San Paulo) and the Google News Lab.
"By bringing together a diverse group of news product professionals from across the globe, the News Product Alliance will facilitate the creation of best product practices for news organizations and expand opportunities for collaboration," says Aaronson. "In doing so, we aim to help people from traditionally marginalized communities rise in the ranks of newsrooms and build news products that reach and serve diverse audiences with varied needs."
Comments