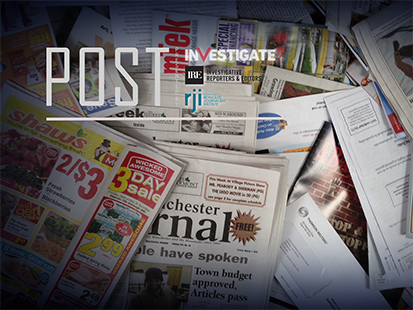 In Episode 14, Post highlights reporting done by local news outlets that has made a difference for smaller communities often left out of the national news spotlight.
Pulitzer Prize Winner Hannah Dreier of ProPublica discusses her prize-winning series about Salvadoran immigrants who were wrapped up in a federal investigation of MS-13. Other recent coverage of immigration issues are also highlighted.
In Episode 6 of Post, journalists discuss in-depth reporting about guns — from gun owners with dementia to schools attempting to prevent shootings by arming teachers or conducting student threat assessments.