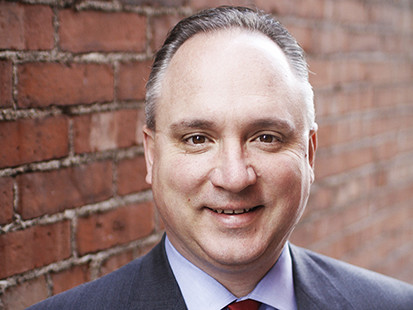 Digital services suite helps community papers become one-stop shop for merchants' advertising needs
Missouri Press Service has launched a suite of digital services designed to help community newspaper publishers boost their relationships with ad clients while generating additional revenue.
Services range from creating websites and social media pages for newspapers' ad clients to training newspaper staffs to sell targeted YouTube and display ads.
Since MPS, a Missouri Press Association affiliate, will serve as a "back office" for newspapers for this project, it will share in the net revenue from digital products sold, says Mark Nienhueser, advertising director of MPS.
Nienhueser and his team developed the suite of services during a 2015-2016 institutional fellowship at the Donald W. Reynolds Journalism Institute. Smaller community newspapers don't always have the people or resources to offer these digital products to their print ad clients, he says. That spells potential loss of revenue for newspapers if their clients turn to other providers for help.
"We have a vested interest in print," says Nienhueser, "whereas somebody else that would be offering digital, their only vested interest is to sell their own product."

According to Nienhueser, not all state press associations have the manpower or resources to set up similar services and work with vendors. As a result, MPS is offering a white label version to other press associations.
"They can literally plug into us to offer these products and provide a revenue stream for themselves and their newspapers," says Nienhueser.
Services in the digital suite include creating and selling:
YouTube TrueView ads.
Mobile geo-location targeting ads.
Interest-based targeted ads.
Websites for ad clients, as well as weekly newspapers.
Publishers will also be permitted to sell ad space on 85 newspaper websites in Missouri as part of the MPS Online Advertising Network. The MPS team has also helped five other press associations set up similar statewide online ad networks.
For more information, contact Nienhueser at mdnienhueser@socket.net.
Comments