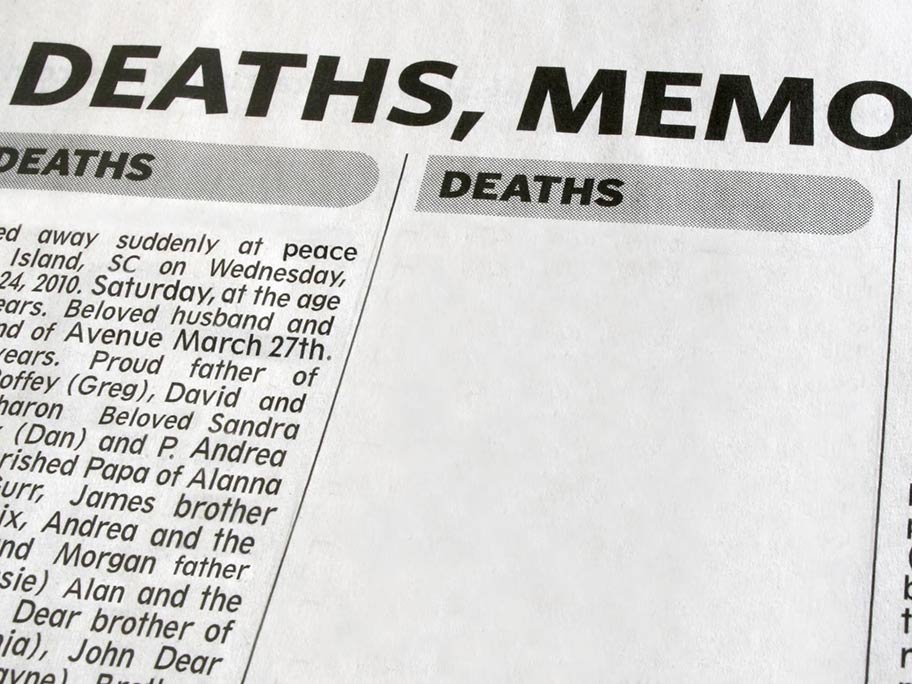 How to write a newsletter about the dead
After months of planning, writing obituaries and listening to our audience, my fellowship with the Tampa Bay Times is approaching something I'm really excited about — the launch of a weekly obituaries newsletter.
How They Lived should launch this month. I've been writing some practice issues each week.
Here are some lessons I'm applying from this beat and my coverage of local news at Poynter:
Be interesting
How many newsletters do you subscribe to? How many do you actually open? What's the difference between the ones you open and the ones you leave to wither in your inbox? For me, it's knowing I'm going to learn something interesting (also potentially important, alarming, life-saving, funny, depending on the newsletter.) It starts with sharp subject lines. Obituaries can feel, because of what they really are, sad. But they're also full of fantastic details that capture the personality that was lost. I started a whole Instagram on this a while ago. Each week, we'll include links to obits that run in the Times or other area funeral home web sites. Here are a few that I liked:
Keep it simple
When I first launched my Poynter newsletter, Local Edition, a few years ago, I had a master plan. Each week would build on the one before through a four-week cycle, creating a conversation and lessons around a monthly topic. I tied my own hands until I realized I was the only one who cared about that structure, the day I sent it or time it arrived in readers' inboxes. There may be newsletters with huge audiences that are punished for straying from their habits, but mostly I've found people forget about you until you pop into their inbox. With How They Lived, we plan to share a little background on a reported obit, some details from paid obits and the Times coronavirus obits collection, and then, well it will depend on the week, the feedback, the world at that moment. There's a template, which mostly exists in my head, but it's built out of rubber bands and ready to stretch with our readers.
Use the archives
The Tampa Bay Times has a rich history of reported obits that I'll reshare (which sends people back to the site and toward the ultimate goal of converting digital subscribers.) The really old obits are also fascinating. Take, for instance, a remembrance of Jack Kerouac's that ran in The St. Petersburg Times on Wednesday, Oct. 22, 1969.
Create community by listening
One of the things that obituaries do is help remind us what we have in common, whether it was a neighborhood or school or love of a hobby or a way of approaching life. I want to know things like what are people's earliest memories of funerals? What details do they hope people will remember about them? What are different traditions around death that we can learn from?
I plan to ask each week, and I hope subscribers will answer.
Comments