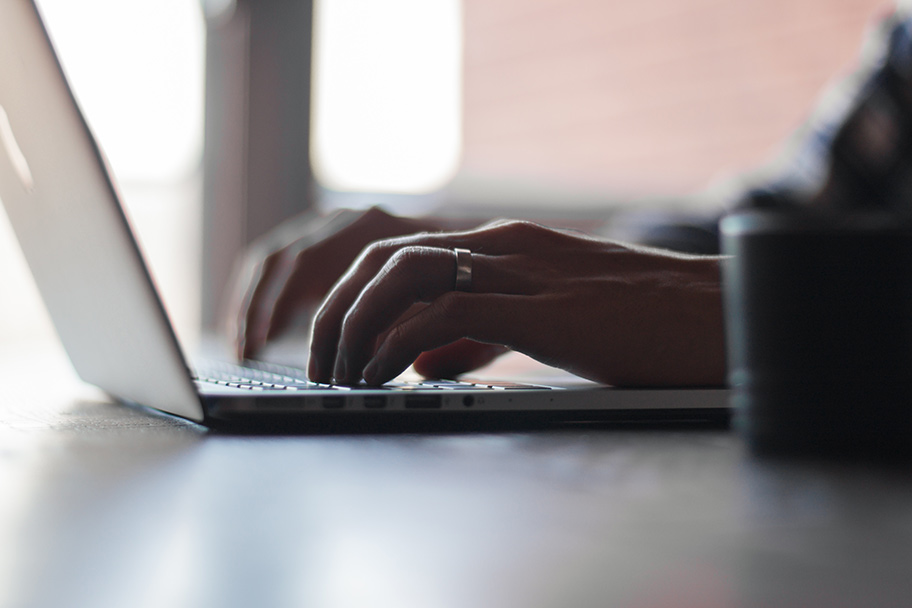 The Ann Friedman Weekly: How one freelance journalist created a massively successful newsletter
In early 2017, Crosscut Public Media, in partnership with the Donald W. Reynolds Journalism Institute, will be releasing a new, free tool for newsrooms and newsletter curators to begin addressing this challenge. The team has bundled a powerful package of best practices, strategies and resources into one digital newsletter wizard, which walks newsrooms and independent writers through the essential planning, considerations and decisions needed to curate effective newsletters.
Leading up to this release, we'll share weekly posts to help prepare your newsroom for the tool, and to highlight teams and individuals who are succeeding at curating effective and engaging newsletters.
Like many modern freelancers, you may find journalist Ann Friedman in a range of publications, including The New York Times, The Washington Post and New York Magazine. This disaggregation of her body of work can make it difficult for readers to develop loyalty. Yet many readers — particularly millennials — are more interested in following a writer they trust or enjoy than a publication.
"People like people more than brands," Friedman told Crosscut in a recent interview, which is why she began curating her own weekly newsletter to better engage and grow her readers across publications. The roughly 500-word-count letter highlights topics she finds interesting, written in her distinctly casual, first-person tone. Through unpaid social media and word of mouth, Friedman has grown her subscriber base to more than 25,000 readers since the newsletter launch in 2013.
The Ann Friedman Weekly rarely asks for subscriber input, doesn't actively conduct A/B testing and believes that regular iteration of the newsletter in response to subscriber input wouldn't produce a more compelling product. In other words, the selling point of this newsletter isn't personalization of the content for a specific audience, but rather a personal, expansive view of what's captured Friedman's interest in a given week.
What The Ann Friedman Weekly may lack in audience data or testing, it makes up in list hygiene. Friedman has no interest in her newsletter landing in a spam filter or fading into the background of overflowing inboxes. To maintain her high-engagement, high-interest users, she uses a double opt-in sign-up process and deletes inactive users when they stop opening. This rigorous process protects deliverability, maintains an above industry-standard open rate and puts the emphasis on reaching the right people rather than reaching the most people.
"The big thing that works about my newsletter," says Friedman, "is that it's created by one human being and reflects one human being's point of view. … It's a little bit weird sometimes and surprising, and is not exclusively driving traffic to one outlet." Because links in the newsletter point to a number of platforms and publications, subscribers trust that Friedman is directing them toward rewarding and relevant content, not simply seeking their click for advertising impressions. This authenticity builds loyalty amongst her subscribers.
Every aspect of the newsletter is in Friedman's unique voice. Subject lines range from current events to song lyrics and sometimes contain emojis. She disseminates everything from current events to personal projects to reading recommendations, and seeks to inject just enough tone and preference to make the letter distinct, relevant and informative.
As her subscriptions began to grow, so grew the cost of distribution. So in 2015 Friedman began selling classified advertisement space within the letter to cover an advertising assistant, P.O. box, and payment processing platform. She also began offering a paid version of the newsletter, which now gains the 2,000 paying subscribers access to a hand-drawn, always entertaining pie chart. We became paying subscribers just to see what all the hype was about, and it has yet to fail.
Asked why her subscribers like them so much, Friedman said that "they're a little weird and they're hand drawn, and things that are handmade on the internet make them feel hyper-personal and more entertaining. I could handwrite my column and scan it in every week and it would probably be more popular."
Newsletters like The Ann Friedman Weekly demonstrate the power and potential of a distinct curator voice. For those interested in pursuing this model, Friedman suggests assigning the newsletter to a specific person with a unique voice or perspective. To be essential, she believes a voice-driven newsletter must be "written by a human, from a human's point of view."
Comments