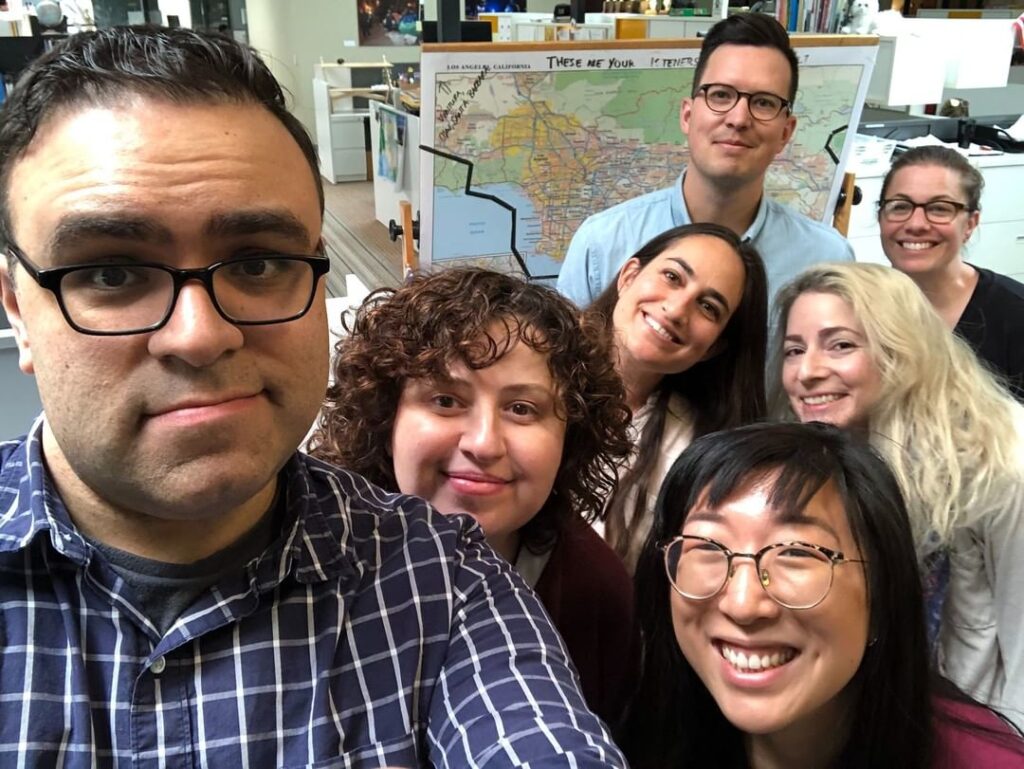 Crowdfunded campaigns help radio station grow audience and revenue for digital site
This summer Innovation in Focus is exploring news organizations that function through new, emerging or unique revenue models. 
A crowdfunded campaign last year helped KPCC (89.3), a radio station in Los Angeles, breathe new life into a shutdown community website dedicated to social, entertainment and local news. The purchase of the non-active website, LAist, helped KPCC diversify its audience. But how would it pay for launch expenses when its radio station already depended on community contributions? The answer turned out to be a Kickstarter campaign, which helped KPCC bring LAist back, and exceed its $50,000 fundraising goal. Last year's Kickstarter campaign also taught the KPCC development staff important lessons as they moved into more digital fundraising this year, wrapping up its recent general fundraiser for LAist.
Danny Sway, KPCC digital membership manager, and I chatted about the crowdfunded and social strategy of using Kickstarter for specific projects and how to use social and email for general crowdfunded donations.
Reed: Tell me about the fundraising strategy that involved a Kickstarter, crowdfunded campaign?
Sway: It's more than just dollars gained. It's also about communities engaged. All of our strength comes from the community. We are a radio station. So, we have the on air fundraisers, but we acquired LAist, which is a completely digital news property. It's been an interesting journey to learn about this new audience and also introduce our on air audience to this.
Reed: LAist is a listing of events?
Sway: It's a lot of local coverage. So, you'd have where to eat and what to do, but you'd also have kind of what's going on in the fabric of the city, whether it be through culture or local politics and things like that.
Reed: The goal was to raise money for this new website?
Sway: Yes, we launched a Kickstarter because it really seemed to fit. Kickstarter is a great fundraising tool and it is great to engage community.
Reed: How does it work best?
Sway: It's great when you specifically have one initiative, you want to make a reality. Kickstarter is based on helping projects come to life, whether it be an invention or a magazine. In our case, it was a digital news site. Our Kickstarter was focused solely around bringing LAist back. You know, it was really a strong and simple concept that people were able to wrap their heads around and then be able to say, 'Yes, I want to, you know, support this and bring this local journalism back.' So it's a great talking point for that.
Reed: How was fundraising for the digital property, LAist, different than fundraising for KPCC's regular radio campaigns?
Sway: The best part about KPCC (or) the success of the on air fundraisers is that you can interrupt programming. You can interrupt NPR content and say, 'Hey, we need your support' and then you know you have that. It is a captivated audience that's sitting there waiting for the news to come back, (but) you don't really have that in a digital world. And so we had to really use email and social media as our main places of fundraising. It was an interesting experiment to see is there an aptitude for this audience to donate using Kickstarter.
Reed: Earlier this spring you had a general digital campaign for LAist using social media and email. How did you apply what you learned from Kickstarter?
Sway: On the site we had 11 percent (of donations) from the donate button about 34 percent from a progress thermometer, which is what we adapted from Kickstarter. The cool thing about Kickstarter is that you can see the progress like a thermometer rising up. And so we kind of adopted that, as well as the strategy. So this campaign really felt like it was a Kickstarter, in a way.
Reed: How much did you raise for LAist using Kickstarter last year?
Sway: Kickstarter brought us 1,032 backers and they pledged a total of $54,673. Kickstarter is an awesome tool because they help you out with tracking.
Reed: Was your goal $50,000 because you were raising money for a reporting position or a specific job?
Sway: We would have liked to have been able to specifically say this will pay for X reporters and Y pencils, but our accounting team wasn't as comfortable with that. We were able to say this would bring LAist back. We used pledges to pay for writers, photographers, illustrators, gear parking and other expenses needed to get LAist up and running again.
Reed: How did the whole news organization get involved?
Sway: A lot of newsrooms have been siloed. A project like a Kickstarter is a great opportunity to kind of break down the silos and the firewall and allow teams to work together in ways that traditionally they don't really do. So it's a cool opportunity for that.
Kickstarter will walk you through that process and very strongly suggest that you do your own video (to explain your fundraising effort). Before you get started you really want to think about this whole campaign and get all your ducks in a row. Get people from content and business development, even video editors and social media altogether to really design it together. It should be multi-departmental. Collaboration is key, because, you know, in order for it to succeed, you got to have buy in from all different parts of the organization.
Reed: How did you reach the audience for the campaign?
Sway: It's important to really explain what you're trying to do and it goes right at the top of the (Kickstarter) page. It's also about knowing the audience and you have to reach them. And so that means having an email list and use social media. The (campaign's) top refer was social media. So, we used Twitter, Facebook, and email, too. Each (social channel plus email) brought in a substantial amount of money. We couldn't have done it without either. We were lucky in that we had a sizable social audience and a sizable email list. That kind of helps set the goals and make it attainable.
Reed: How involved was the community?
Sway: We saw that in social. People were excited. We saw the social outpouring. People reposting and posting their own (messages) and it felt like the community was excited. And it was because we were bringing a specific thing back. It was really easy for them to be like, 'let's do this.' And, you know became this very like positive, we can do this together.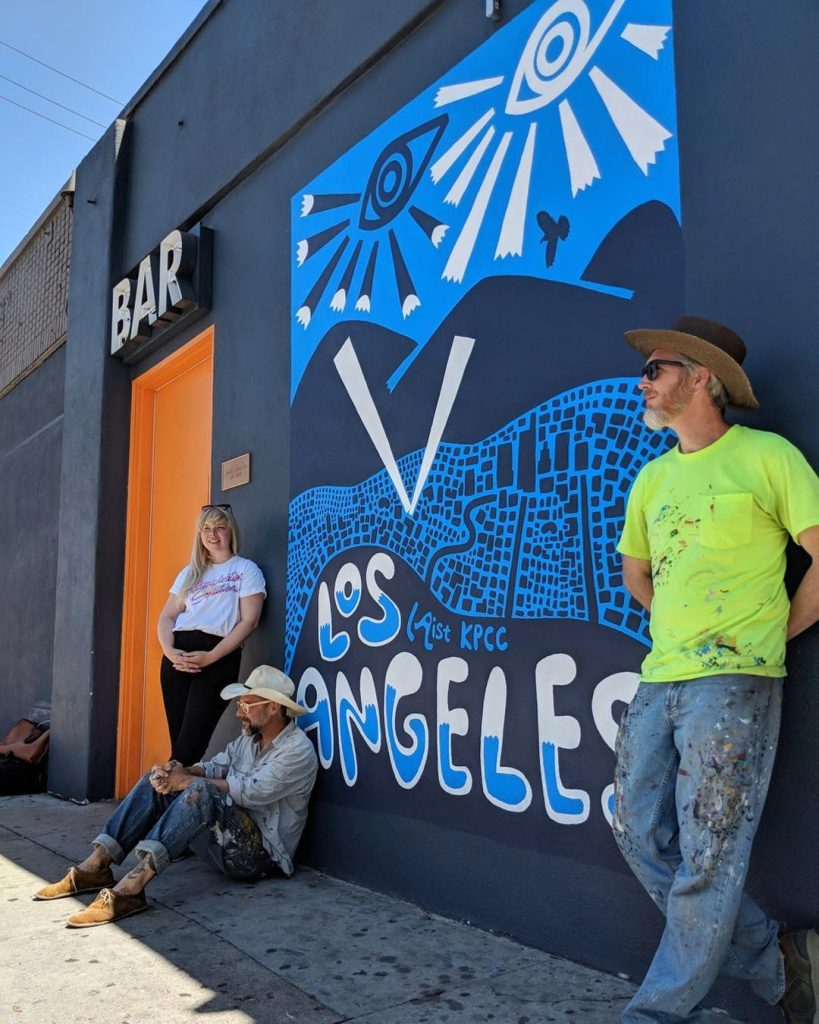 Reed: The social aspect and specific request really galvanized people online? More than traditional campaigns?
Sway: If it's just general fundraising it's a little tough. We don't see as much (social) activity on general KPCC fundraising campaigns.
Reed: What's your future plans for using Kickstarter?
Sway: I'm sure we'll probably do other Kickstarters in the future. I'm not sure what for yet.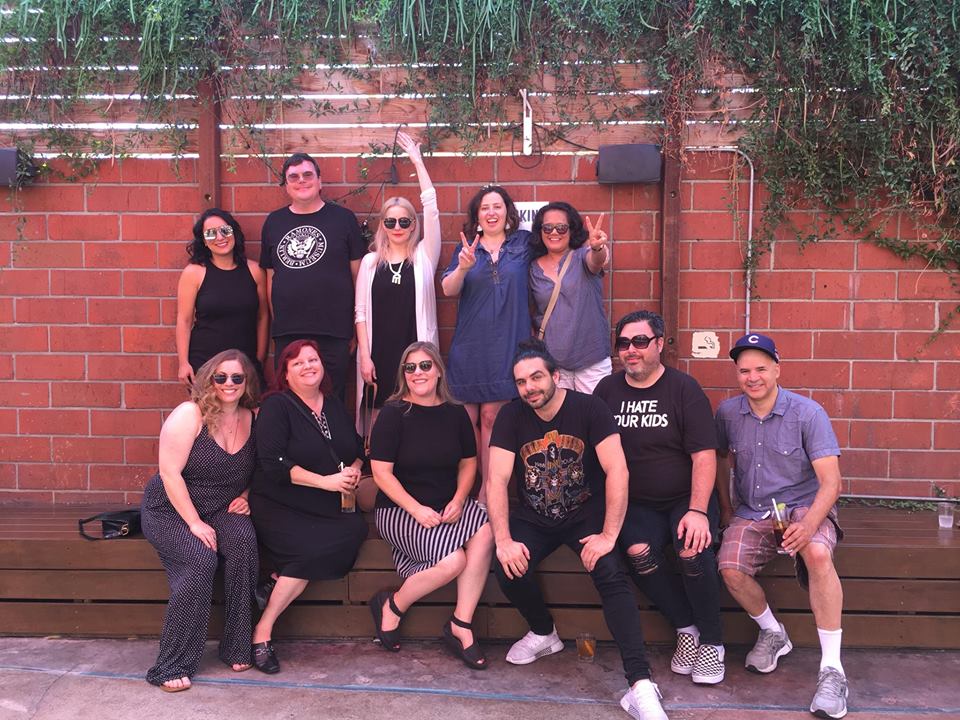 Editors note: This interview has been edited for length and clarity.
Comments