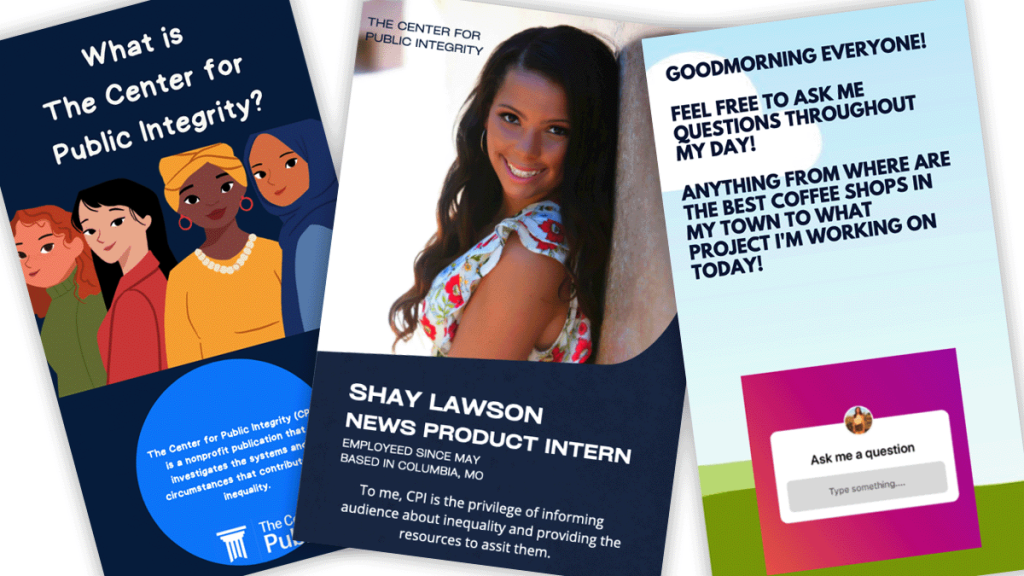 How to engage your community with Instagram takeovers
Publications are seeing an increase in the amount of audience members because of new engagement strategies in place
Shay Lawson is a 2022 RJI Student Innovation Fellow partnered with The Center for Public Integrity. The RJI Student Fellows will be sharing their product work throughout the summer in Innovation in Focus.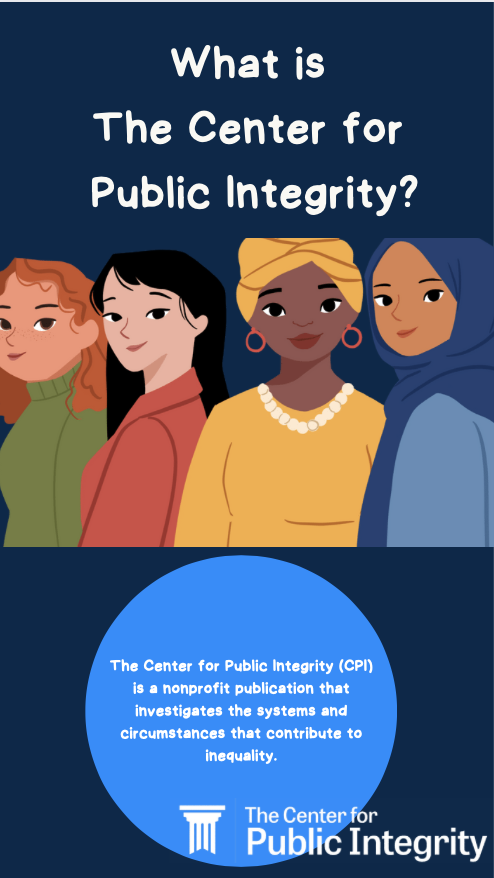 The audience team at The Center for Public Integrity (CPI) uses metrics, listening, creativity and adaptability to connect to their audience.
This summer we are focusing on increasing engagement and community on the CPI Instagram. One method we're trying to engage our readers on instagram is to use instagram takeovers to introduce them to some of our staff and behind the scenes day-to-day at CPI.
Takeovers are great ways to create conversation between your community and your brand.
Being able to follow live updates from the person to the Instagram story or feed, allows followers to feel included in the process, mixes up the type of content you're sharing on instagram and even shows behind the scenes process such as where a publication gathers their information or how they produce their journalism.
As a part of our Instagram takeovers we decided to first try them with reporters.
Having reporters show their process of all the ground work before an article is published interests the audience because those who read the final product are generally curious about how the piece was put together.
Once we have completed more takeovers, we look to expand who takes over by including the entire staff. From data analytics to designs and graphics, we have a large audience that is interested in numerous areas of publications.
Who does the takeover?
When it comes to picking the person to takeover Instagram, there are many ways to decide. There may be a schedule that staffers can sign up for, a volunteer from a different team each time a takeover is scheduled, or the engagement team could assign this task to a staff member.
At CPI, we look for enthusiastic people who are excited to interact with the public and engage with them by sharing a little bit about their jobs and personalities. People who are working on an exciting project or love instagram/social media are probably people that your community would enjoy learning more about and engaging with.
Guidelines and rules
Guidelines should be set before handing over the reins for a takeover. If your social team are the ones actually posting it, then content needs to be submitted by a deadline. Mostly though you are looking for a staff member willing to answer the questions that arise, and the excitement to share their day with interested followers.
Having your engagement team be responsible for posting to Instagram for the staffer also ensures they are double checking and when needed, editing the content before it is published.
Now you're ready to start a takeover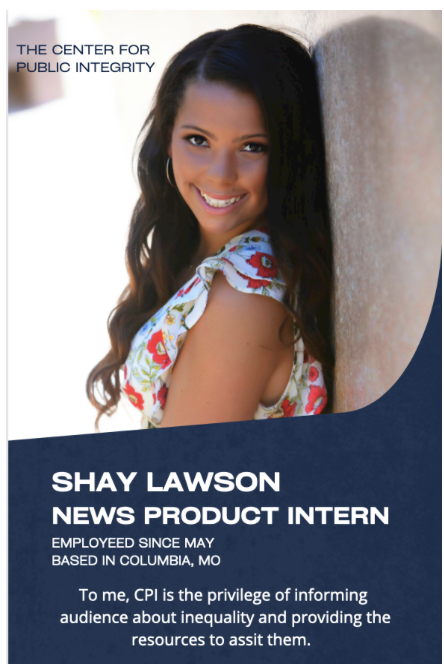 STEP ONE
Post a headshot or video introduction that includes:

Your name
What you do
Where you're located
A short introduction or fun fact about you
MORNING
Minimum 2 posts of what your day looks like, this can be:
A favorite local coffee shop or place you like to visit
Photos of a task you do at work / start your day with to show behind the scenes of your role
A photo from a team meeting or something you do that shows personality of your dept / team
An Instagram Q&A so viewers can ask questions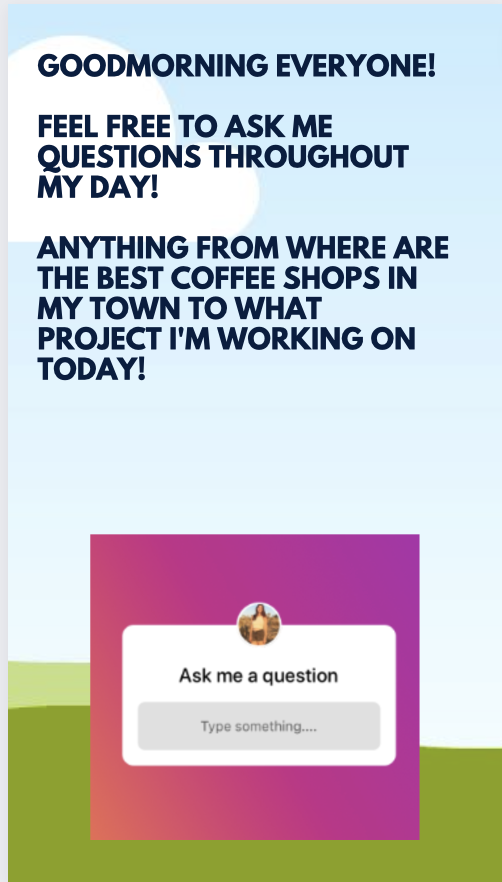 AFTERNOON
Your later posts could look like this:
What you're doing that afternoon in general
Answering the questions that generate from the Q&A
The assignments that you are apart of and are working on
Behind the scenes moments that you would like to see if you were viewing a takeover from your favorite publication
END OF DAY
Finishing up answering questions from the Q&A
Something fun you do to decompress after work (but that doesn't supply any personal info about your location / habits, safety first!)
A sign off / wrap up
Comments