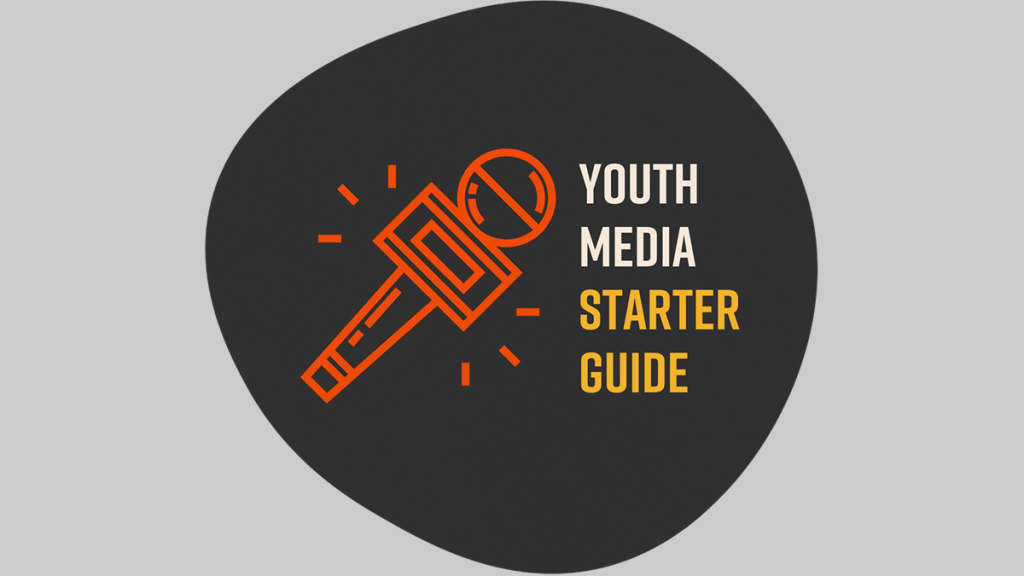 Introducing the youth media starter guide
To support newsrooms as they invest in youth media programs and produce stories by, for and with young people
Introducing the Youth media starter guide, a toolkit for public radio newsrooms ready to invest in youth media programs.
About 22% of the United States population is younger than 18 years old. But these young people are not broadly reflected in public media's coverage or audience. The Joan Ganz Cooney Center calls it "the missing middle — young people ages 10 to 17, members of Generation Z, who inhabit an oversaturated media environment, but are still looking for high-quality content they can trust."
How does your newsroom serve this segment of its community? Did your newsroom's coverage of school shootings, the pandemic, climate change, education, or homelessness include youth voices? Was any of that reporting done by or with a youth reporter?
Through this guide, we aim to support newsrooms as they invest in youth media programs and produce stories by, for and with young people. Because we know that when newsrooms invest in youth, everyone benefits.
Youth media programs support newsroom efforts to meaningfully diversify its staff, coverage, sources, and audience in order to better represent the community it serves. Youth media programs help build trust with the public and strengthen the public's media literacy skills. Youth media programs support youth in building lifelong technical and social emotional skills. And when youth voice is regularly present in the media, youth voice is expected in other places, too – like school board meetings, state government, and other spaces where decisions about youth are being made.
"Investing in programs aimed at training young people is crucial for the future of public radio," says Kerry Swanson, KUOW Public Radio's Chief Operating Officer. "Not only does it align with our mission to create and serve a more informed public, but it also addresses an aging listenership, reaches new audiences, diversifies our sources and coverage, more accurately represents our region on air, and increases media literacy in our region. Additionally, investing in youth media programs allows us to make a talent pipeline, which is essential for the growth and sustainability of public radio."
It's clear: Youth media matters. It's been the most rewarding, impactful, challenging, and joyful work of our lives. It's not easy, but it's worth it, and we're here to help.
We, Mary Heisey and Kelsey Tolchin-Kupferer, have worked in youth media programs at NPR member stations since 2014. Between the two of us, we have created a youth media program from scratch, worked on a scrappy program with limited resources, and expanded a program that has existed for decades with deep organizational support.
Our hope is that this guide will resonate regardless of what resources an organization has available. Whether you are a lone reporter doing this work on top of everything else, or you're part of an organization that is ready to invest ($) in youth media, this guide is for you.
Although this guide focuses on American public media newsrooms with an emphasis on radio news, newsrooms of all kinds will find this guide useful.
Station buy-in. How to make the case for youth media and secure organizational support. How to approach funding and resources. How to balance on the tightrope of youth experience and editorial standards.
Working with youth. How to keep youth safe. How to address equity and accessibility in your programming. Ideas for mentorship, youth voice, family and community engagement, creativity and play, and paths upward to enhance youth experience.
Working with partners. How to approach partnerships with youth-serving organizations, institutions, and community groups.
Implementation. Ideas for programming at different resource levels. Curriculum resources, specific to youth media, journalism, and audio.
Logistics. A list of important forms you may need to give program participants with examples. A guide to equipment.
A robust resource library that includes journalism and audio training resources in various mediums, such as guides, books, podcasts, and videos.
Next steps and future support, including invitations to live events.
How to use the guide
We chose to create this guide on Google Docs for ease of access and use. Users are welcome to make a copy in order to take notes, use the checklists, and integrate it into their work.
Acknowledgments and testimonials
This guide was created by us, Mary Heisey and Kelsey Tolchin-Kupferer. It was edited by Kat Duncan, Trevor Tangen, and Lila Kitaeff Lakehart. Our testers were Kassidy Arena, Carolina Hidalgo, Rafi Santo, and Colin Angevine.
This work was informed by our experiences as various NPR member stations and their youth media programs, including KUOW Public Radio's RadioActive Youth Media, KBIA, and WFDD.
Most importantly, this work was informed by the youth we have worked with and learned from through the years. We asked some RadioActive program graduates what advice they have for adults starting youth media programs.
This starter guide is a living document. Please tell us how you use this guide. What works, what are areas for improvement, and what would you like to see in a future version? Interested in working with us on your youth media programs? Please let us know.
Want future updates on this work? Sign up for our newsletter. Want to read more from this series? Explore our articles for RJI.
Comments