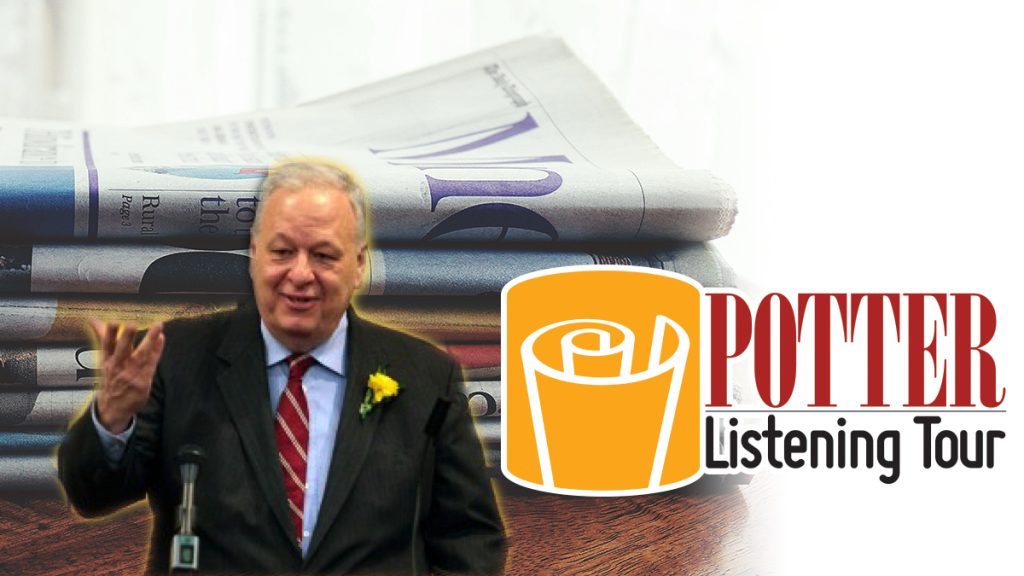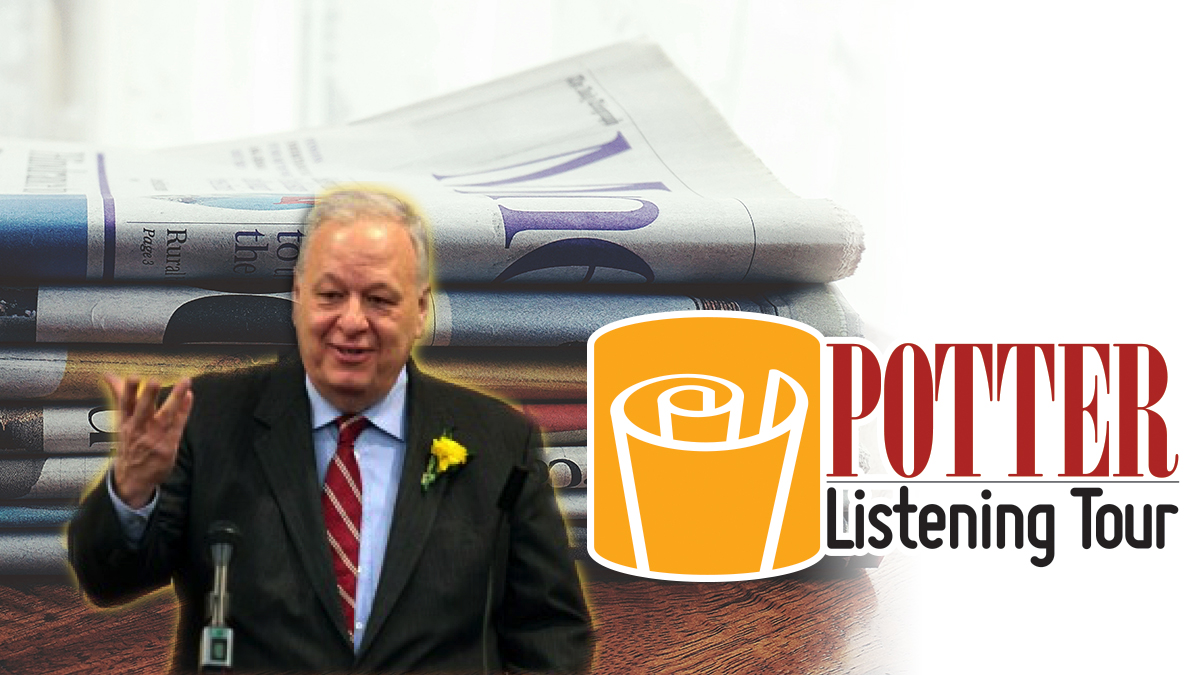 Potter resumes newspaper listening tour this month in Virginia
Walter B. "Walt" Potter Jr., a retired newspaper publisher who works with the University of Missouri School of Journalism's Donald W. Reynolds Journalism Institute, will tour community newspapers again this spring.
A year ago, Potter visited Missouri weeklies and small dailies during what became known as the Potter Listening Tour. He wrote a series of blogs about how the papers were adapting to new technology and other 21st century challenges.
Potter Listening Tour 2.0 will focus on newspapers that vary both demographically and geographically from the first tour's rural Midwestern publications. The goal: see how differences in audience might influence community newspaper's approach to new technology and other issues.
Helping small newspapers is in Potter's DNA: In 2010, the Missouri School of Journalism alumnus established the Potter Fund — named after his father, a longtime community newspaper publisher — at his alma mater. Indeed, Potter's whole family has been involved with newspapers starting with his grandfather and down through Potter himself, who ran a small newspaper in Virginia.
Chief among the Potter Fund's activities are a series of conferences that connect new technology experts from RJI and elsewhere with community newspaper staff. The next conference will be held April 14 and 15 at RJI in Columbia, Missouri.
The results of the listening tours will help Potter Fund efforts be more effective and focused. On tour stops, Potter meets with publishers, editors, advertising salespeople and others to learn what they want from future Potter Conferences. He also sees firsthand what these newspapers are doing with new technology, and conveys to them information about RJI projects that might help them thrive.
Potter will present the results of both tours at April's Potter Conference.
The tour begins this month with visits to the following newspapers:
Monday, March 14: Nuevas Raices in Harrisonburg, Virginia.
Week of March 21: Culpeper (Va.) Star-Exponent.
TBD: Independent-Messenger of Emporia, Virginia.
Follow Potter during the tour on Twitter and Facebook. Join the conversation at #PotterListen.
Comments