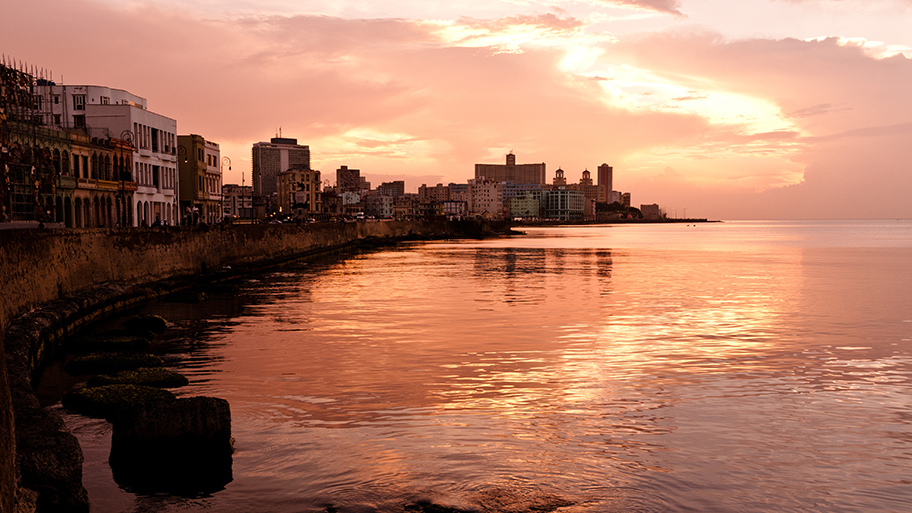 RJI Fellowship seeks to bolster independent mobile journalism in Cuba
With few Cuban residents having access to the internet on the island, independent news outlets like 14ymedio are forced to find creative ways to deliver online news to a disconnected country.
The latest idea from the team at 14ymedio is to develop an app that will utilize offline sharing technology to further amplify news distribution on mobile devices. Development and Innovation Director Alejandro González will develop the app during his 2016-2017 fellowship at the Donald W. Reynolds Journalism Institute.
As González and his team look for ways to grow an audience and sustain 14ymedio, they'll also be adopting a membership model during the fellowship.
Connectivity challenges
Cuba's one telecommunications company is state-owned and tightly controlled by the government, says González. Connecting to the internet can be a luxury in a country where monthly salaries are much lower than those in the U.S., and using Wi-Fi requires paying about $2 an hour with an access card.
"Some 5 percent of the population enjoys home-based internet, which requires special government permission," according to Reuters' Marc Frank.
González says some Cubans can't afford to buy internet-accessible mobile devices, so they rely on friends and relatives outside of Cuba to provide them with the devices.
Currently, 14ymedio's island audience receives text-based email newsletters twice a week. Cubans read the newsletters on their national email accounts, which are provided by Cuba's telecommunications company and don't require regular internet access to read, says González.
Accessing news offline with the app
González envisions Cuban residents visiting public Wi-Fi spots to download the latest news from the 14ymedio app and then transferring a copy of the downloaded news to offline devices with the help of technologies such as Bluetooth.
The 14ymedio team also plans to develop a strategy to share more of its news on Facebook through Instant Articles. González says they want to provide news in a place where some Cubans are already chatting with friends. Those with internet access can then download news or take screenshots of news to share with those offline.
For more than 50 years, Cuba's media has been state-owned. González's desire is to offer Cubans more news choices through his independent news source. 14ymedio's mission is to provide journalism based on facts and objectivity, elements that are sometimes missing from state-owned media, says González.
Since 14ymedio's launch in 2014, other independent news sources have also sprouted up in Cuba.
Adopting a membership model
14ymedio is currently funded from various sources including branded content and ad sales revenue from Google's Ad Exchange. Revenue is also derived from events hosted by the news staff. The 14ymedio team continues to look for ways to increase revenue and become self-sustainable, says González.
In order to "truly uphold our editorial independence" from political parties, the government or private interest groups, the team is looking at a membership model that isn't dependent on advertisers or sponsors, he says.
"We want to make sure we are not subject to any financial strains if we publish certain news that is not favorable with certain advertisers," he says.
The 14ymedio team wants to offer a reader-first membership model that focuses on providing perks to readers, invites to events and opportunities to engage with news staff, says González.
"We are proposing to go beyond a subscription model to instead transform our reader into an active advocate of our work," González wrote in his fellowship application. "We hope to convince our reader that by becoming a member of 14ymedio, they are helping independent journalism thrive."
At the end of the fellowship, González says, he hopes 14ymedio's work with RJI can serve as a model and lesson for other media in developing countries that are experiencing similar connectivity issues.
Comments