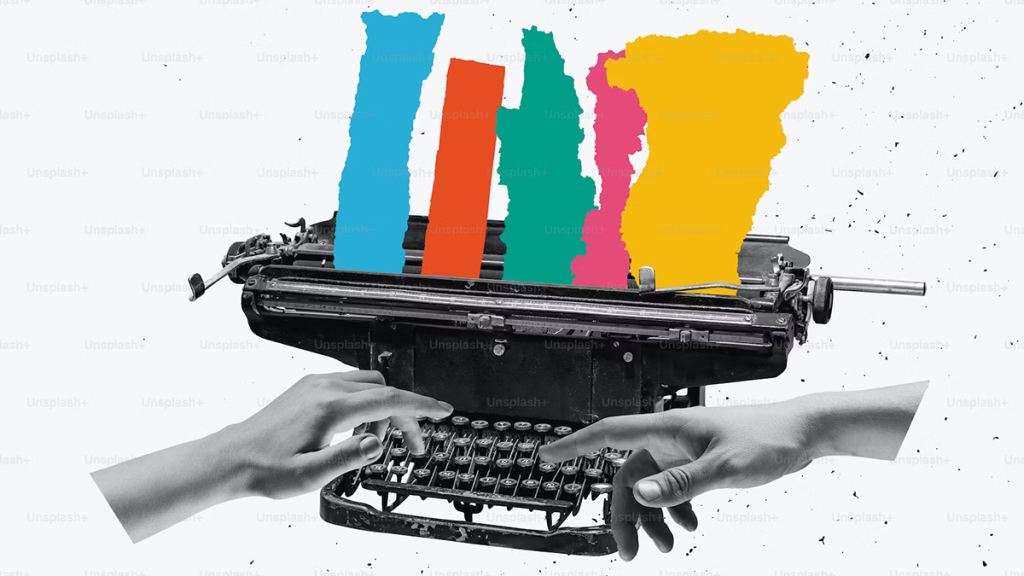 The argument for sensitivity readers
Equity cannot be achieved through staffing alone
Some years ago my news organization began employing sensitivity readers in our work. We didn't call it that at the time. The broad imperative of these sensitivity professionals was to help ensure that a story did not in any way harm or further marginalize identity communities featured in our coverage. It started with individual producers asking for a little freelance budget to bring in an expert consultant, usually someone who co-identified at the intersection of multiple identities at the heart of a story.
The resulting stories were just better. They performed better initially by all vanity metrics online and in podcast, we got more email from radio listeners. But they also lived for longer, getting picked up organically in social media, appearing in texts and school curricula in major cities, winning awards. Our sources were happy, and grateful. My colleagues were transparently fulfilled by projects where these experts were involved, in addition to being proud of what they had created together.
Moreover, that sense of pride and fulfillment propagated throughout the newsroom. The people who promoted the content, those who dropped it in newsletters, learned things by being close to the content, how it was worded, who it was serving. It was a quiet magic that existed in dozens of informal interactions, and that remained invigorating and heartening through a period of incredible social turmoil over the last five years. It made us all better.
As I returned to conferencing late last year, I discovered that the use of sensitivity professionals among newsrooms was uneven, and mysterious. At the slightest mention of sensitivity professionals, curiosity poured forth — Who were these experts? What qualified them? How do you get one? Am I one of these people without knowing it?
This year with the support of the Reynolds Journalism Institute fellowship, I will make the argument that utilizing sensitivity professionals is something we can all be doing, and that professionalizing and propagating them will make us and our journalism better.
Supported by interviews with journalists and sensitivity experts, as well as case studies and audience data, I will develop a toolkit to help newsrooms, especially small nonprofit ones, adopt sensitivity workflows sustainably. But first, I'd like to kick off this work with a little hard-hitting rationale.
The problem statement: Representation is (still) an issue
Hiring representative and diverse staff is critical for the future of news. Every single facet of every type of journalism is benefited by having a diverse and representative newsroom: the range of stories covered, diversity of sources, interview tone, audience engagement, to name a few. Hopefully a stroll through the archives of the last three years of journalistic awakening leaves this argument well supported.
Yet most newsrooms, and especially editorial leaders, by their own measure are (still) not representative of the diverse communities they serve. Journalism remains a majority-dominated profession across multiple identities including race and ethnicity, gender, religion, and disability status.
However in legacy media homogeneity persists, despite a growing interest in, and need for, news coverage that addresses social disparity and its consequences. This has the effect of maintaining a linguistic and representational divide between communities and the media that reports on and about them, further marginalizing those identities, and eroding community trust in local outlets, a necessary precondition for sustainable local journalism.
The nugget of hope in all of this is that incredible strides have been made by independent and dedicated minority-led and community-serving newsrooms, awesome reporting collaboratives, local and public media outlets, and media startups.
Open conversation about the lack of diversity in journalism has been ongoing, tools are being made, conferences staged, and the funding community has rallied around the effort to diversify newsrooms. This at least is heartening, and as I will later argue, illustrates that comprehensive cultural competency is a renewable and extant resource in the news ecosystem, a skill that can be professionalized, shared, and compensated for the benefit of all.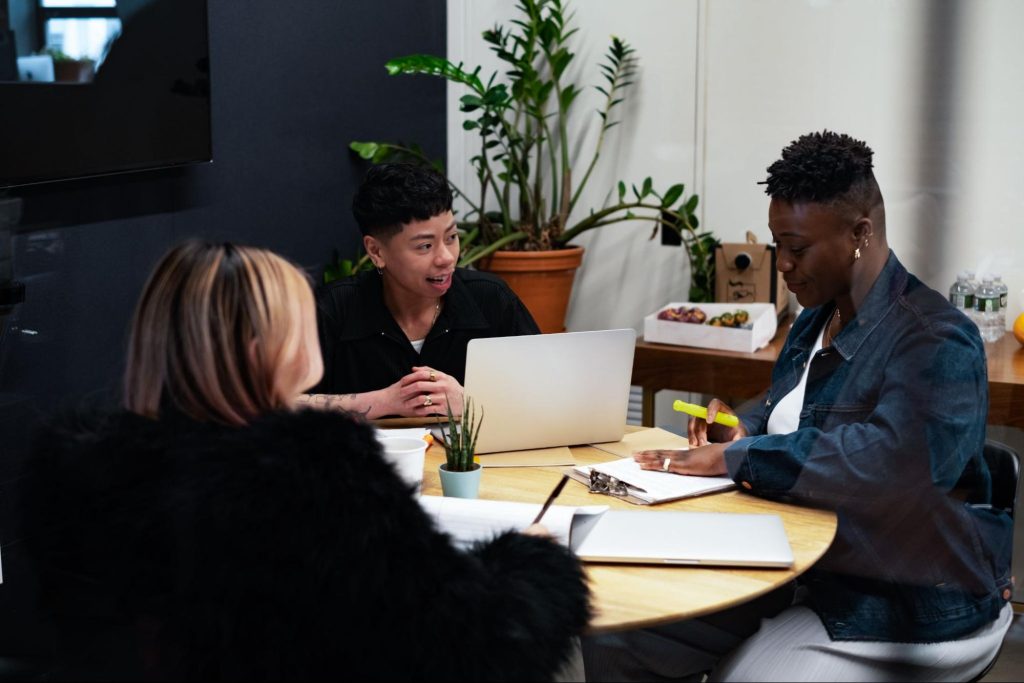 Not by staffing alone
Staffing a diverse newsroom isn't sufficient to prevent harm to our staff and audiences for one simple reason: It's a near impossibility that every marginalized identity will be represented in a single organization, regardless of size.
At Science Friday, we list a dozen or so identity categories that we do not discriminate against in our hiring process, each representing several (but in many cases hundreds) of identity categories in their own right including race, color, religion, sex, age, national origin, protected veteran status, disability status, sexual orientation, gender identity or expression, marital status, and genetic information.
Every one of these identity categories contains multiple marginalized identities within. For example, dozens, though more accurately hundreds, of racial and ethnic identities have a history of oppression in the United States that persist in representational bias in the media. Therefore, even imagining a progressive newsroom full of multiple diverse individuals, with a one-in-a-million workplace culture where everyone feels safe bringing all of their intersecting identities to their work as journalists, the lived experiences of even 100 staffers would be insufficient to capture the thousands of facets of marginalization that might be touched upon by a year of news.
Like many local and nonprofit newsrooms, my organization has well under 100 employees, maintaining a staff of around 20 people, of which a dozen or so serve in editorial roles. We will continue to strive in this department, but frankly, it takes time, and even still we will likely fall short of comprehensively staffing editorial perspectives that capture all the facets of marginalization we address with our programming.
Unpaid work and burnout
For those newsrooms that are diverse and representative, and those that aren't, burnout and trauma are serious threats to journalists of marginalized identities that do the double work of covering their beat while managing against harm to their own communities and identities. Worse still, they are often put in the impossible position of "curing" the work, and in many cases strongly-held biases, of the colleagues and collaborators with which they share 8 hours of every day. Though there are multiple calls for special compensation for emotional labor of staff, money doesn't repair damaged relationships among colleagues stemming from years of tolerated bias.
Nothing I write here can fully capture the extensive intergenerational harm that the media has brought upon people of color. That the burnout crisis in journalism is disproportionately affecting journalists of color, especially women of color is a predictable state of affairs given the persisting whiteness of newsrooms. The personal anecdotes of the minority experience in newsrooms in 2020 and 2021 are poignant and damning; many people of color too often carried the burden of minimizing harm during the George Floyd protests and Black Lives Matter, acting as lone representatives of an entire race in majority-white newsrooms, enduring lasting trauma.
But the damage doesn't stop there. Trans journalists have been thrust into the role of trans advocate and representative amidst a wave of political attacks on trans youth and gender-affirming healthcare. Staff with chronic illness, those who are neurodiverse, those living with a disability, and those who have received an abortion relive medical and social trauma in order to minimize marginalization to their support community, even as their qualifying experiences may remain invisible to their colleagues.
Self advocacy from a place of marginalization is hard in the workplace, it comes with professional and personal risk, in addition to the emotional toll of reliving past trauma while navigating changing social norms. It is unfair and unreasonable to expect minority-identifying newsroom staff to do this work alone.
Enter the sensitivity professional
Sensitivity readers, as they are often called, are contracted professional editors, journalists, and producers who represent the lived experience of specific communities or identities in the editorial process, shaping the use of language, images, sounds, and channels to prevent or alleviate the marginalization of those communities and identities in the final output. Think of them as marginalization editors.
Sensitivity professionals might keep your style guide updated on medical terms that marginalize the trans community, read a passage about criminal justice for racialized mischaracterization of key sources, or review social media posts promoting reproductive health policy coverage to fairly represent victims of sexual assault and pregnant children. Any medium in which bias exists can be within scope for sensitivity work: text, audio, video, photo, social, search keywords, titling, placement, promotion, and moderated forums are places where sensitivity work can be beneficial.

The work of a sensitivity professional is in many ways in an oversight capacity, ensuring that harmful language, narratives, stereotypes, and misinformation are not amplified through their reporting and providing the news organizations they work with with a more nuanced, accurate understanding of the issues they report on. As experts-for-hire, they can help alleviate some of the disproportionate burden placed on minority-identifying staff by their majority-identifying colleagues, while existing in a safer space of contract employment.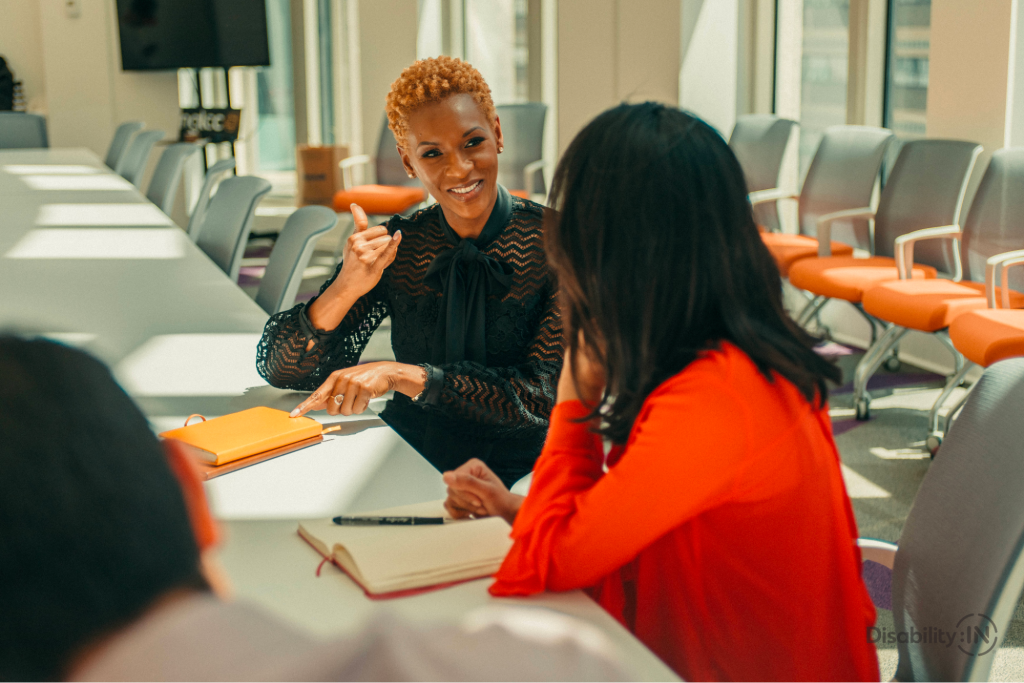 Now is the time to professionalize, hire and bid sensitivity work
The freelance editorial market continues to proliferate, as does the (deeply unfair) hope that in these challenging times for newsrooms, fiscal resilience can be supported by swapping full time staff for freelancers.
The ecosystem of nonprofit news outlets with missions dedicated to serving black, Latino, disabled, gay, trans, Muslim, Jewish, immigrant and incarcerated communities (to name a few!), with well-qualified and representative staff is flourishing. There are more opportunities than ever before to collaborate and/or hire story-by-story support from a journalist, outlet, or community member to do it right from beginning to end, accelerated by a relaxation in the gatekeeping that has kept non-journalists from editorial roles.
Now is an important time for operationalizing the habits and processes that can be sustainably implemented to make journalism more relevant, inclusive, and representative of the communities it intends to serve. The important work of diversifying newsrooms that began in earnest in the last two years is being confronted by a burnout and retention crisis among those same journalists, even as many outlets struggle to be revenue positive and are eliminating staff.
Sensitivity professionals are not a silver bullet for any of these challenges, but instead should be viewed as one viable tactic for addressing a real gap between the aspirations of newsrooms to cover topics of social disparity accurately and respectfully and their ability to do so with limited staff and resources.
Ariel wants to interview YOU! Are you a seasoned sensitivity professional who wants to get paid to share your experience working with newsrooms? Are you a newsroom leader who is worried about mucking up your journalistic integrity by involving an outsider? Are you a journalist who regularly blurs the lines between source and consultant as you develop your stories? Reach out! Your involvement in this work will earn you a gift card and make the world a better place. Email us at sensitivity@sciencefriday.com.
Comments