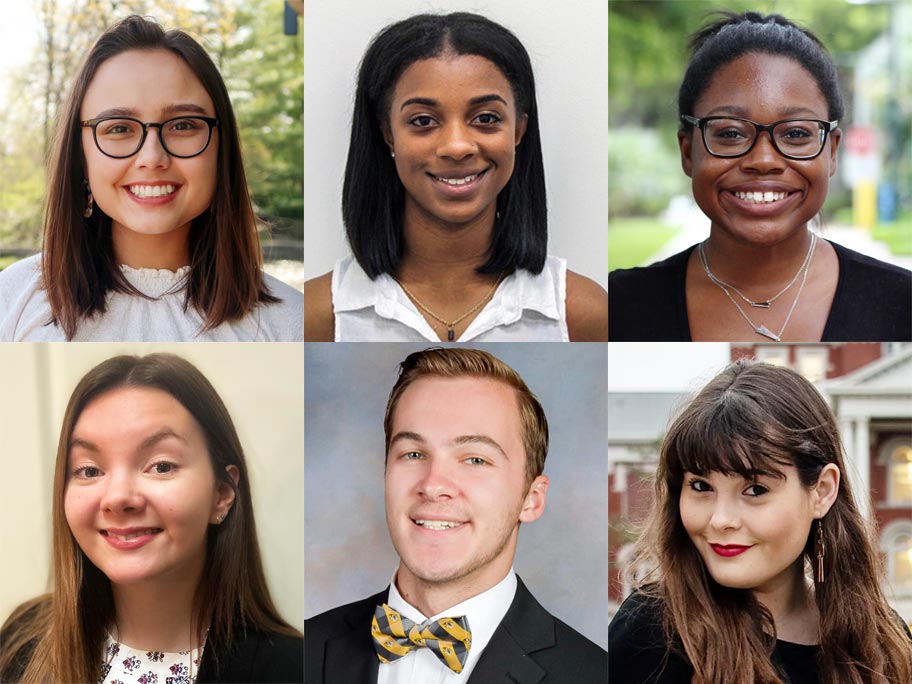 Newsrooms gain support on innovative work during COVID-19 with RJI Student Innovation Fellowships
The coronavirus pandemic has presented numerous challenges to newsroom of all sizes, including scrambling to cover the news in a socially distant fashion and just trying to figure out how to cover the news with furloughs and unfilled positions taking center stage.
During times like these, innovation and new ideas can take a backseat.
The Donald W. Reynolds Journalism Institute is hoping to do its part to keep moving forward innovation and new ideas with a summer version of its RJI Student Innovation Fellowships.
Six Missouri School of Journalism students will be working with partner news outlets this summer to help them look at new ways of reaching audiences, growing revenue and distributing their content.
"We wanted to help the newsrooms and the students during this crisis," says Kat Duncan, interim director of innovation at RJI. "At RJI, we are always looking for methods to help journalists and ensure a bright future for us all. I am sure these amazing students will help us get there."
This summer's students and partners are:
Isabel Lohman, Knoxville News Sentinel:
Fairriona Magee, Carolina Panorama;
Tatyana Monnay, The Associated Press;
Laura Murgatroyd, Columbia Missourian;
Trent Tarantino, The Washington Post;
Caroline Watkins, Chatham News + Record.
Some of the fellows and newsroom partners have decided their projects, while others are still discussing what innovations they would like to accomplish this summer.
Fellows will receive a $5,000 stipend from RJI's Palmer Innovation Endowment and are required to work between 30 to 40 hours a week for 12 weeks beginning May 18.
RJI plans to highlight the students' work in its RJI's Innovation in Focus web series. Students will share their work, interview journalism professionals and produce tips sheets to help other newsrooms interested in pursuing innovative projects.
Meet the fellows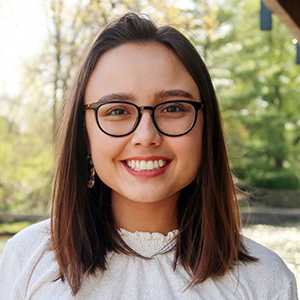 Recent graduate Isabel Lohman, of Naperville, Illinois, will work with the Knoxville News Sentinel. Her fellowship project interests include reaching new audiences and building readership into subscriptions, expanding coverage of underrepresented communities and creating newsletters.
Lohman interned at the News Sentinel last summer and was excited to return to the local newsroom. "I'm really excited about this fellowship because it allows me to work for a local newsroom in a time where local news is so vital in our daily lives," she says. "This project combines my passion for local journalism, audience engagement and emerging digital platforms. I'm excited to build something from the ground up and do it alongside talented journalists and mentors."
She says she knows the fellowship will help strengthen her project management skills and she's hoping to gain a better understanding of newsletter creation and distribution.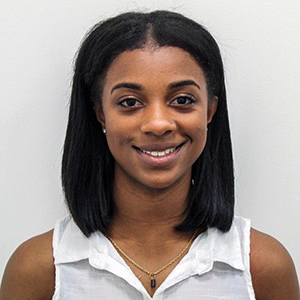 Graduate student Fairriona Magee of Augusta, Georgia, will work for the Carolina Panorama in Columbia, South Carolina. She will be creating a newsletter that focuses on racial health disparities in South Carolina, which is then promoted through a new video series and Instagram to increase engagement and readership. Magee, who hopes to learn more techniques about how to grow audiences, is interested in building a career around making journalism more accessible to marginalized communities.
"I want to be part of the work that is creating ways to make journalism accessible to all people around the world," she says.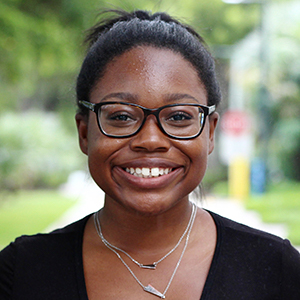 Junior Tatyana Monnay of Sunrise, Florida, will work with The Associated Press to do an in-depth analysis of The AP's push alert system and new audience engagement methods.
Monnay said she's excited to learn more about how people interact with the news and how The AP team can increase positive news consumption.
"It's great to be involved in innovative projects that force me out of my comfort zone and help me build a new set of skills that I wouldn't normally use," says Monnay.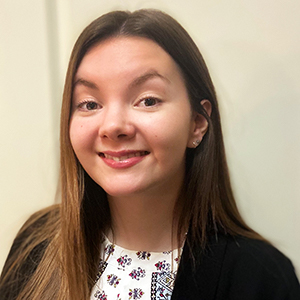 Senior Laura Murgatroyd, of Leeds, England, will be working a special fellowship with the Columbia Missourian where she will help with a COVID-19 widget project. The fellowship will be devoted to covering the COVID-19 crisis this summer and work will include implementing an innovative widget for content distribution from Distributed Media Labs and helping news organizations around the state use it.
Murgatroyd says she's looking forward to working with journalism innovation methods and audience engagement techniques in a way she's never done before.
"In the current climate we live in, the journalism world is ever developing and new ways to tell stories and engage audiences is something that grows along with it," says Murgatroyd. "This fellowship will allow me to follow new methods of content distribution between newsrooms and understanding their audiences, which will hopefully be a stepping stone in a successful career like it."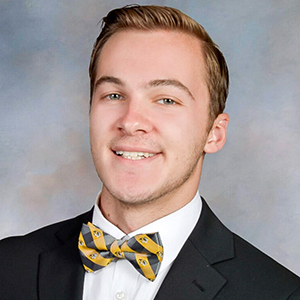 Sophomore Trent Tarantino of St. Louis will work with The Washington Post.
Tarantino will join the Post's election engineering team. His project interests include audience engagement, visual storytelling, visual and interactive news, photojournalism, design and data visualization.
Tarantino says he's thankful for the fellowship opportunity after losing his summer internship because of COVID-19. He's looking forward to growing his skills and impacting his community positively, he says.
He says he hopes to learn how to report news in a timely and effective manner and learn what professionalism looks like in a newsroom.
"At a time such as now, the information in the news may very well affect the publics' health and well-being," says Tarantino. "Therefore, it is crucial to find simple but innovative ways to get this information to the public."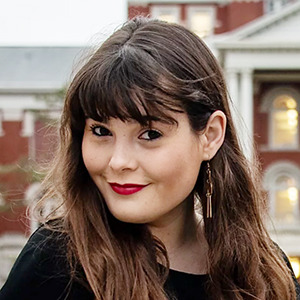 Recent graduate Caroline Watkins, of McLean, Virginia, will work with the Chatham News + Record in Chatham County, North Carolina, to help share the Record's content on new platforms and in better, more consistent ways — particularly with Instagram and Tik Tok. Her project interests include audience engagement, interactive online projects, social media tools and video.
"The work, specifically, that we are having Caroline do would not have gotten done without the fellowship," says publisher Bill Horner III. "With our small staff, we just don't have the bandwidth to do that. She'll step in and immediately make a difference for us. She hasn't even officially started yet and already she's working with us on a social media style guide."
Through this fellowship, Watkins hopes to hone her audience engagement skills and learn more about effective social media storytelling techniques and engagement metrics. She is also looking forward to helping the newspaper create a weekly newscast, podcasts and digital video content for its website and social media channels.
She's also looking forward to the opportunity to cover COVID-19 stories on a local level after interning in two international newsrooms, she says.
"Particularly in a time like now, when the world is facing a pandemic, it's more important than ever to keep readers informed through innovative storytelling," says Watkins.
Comments