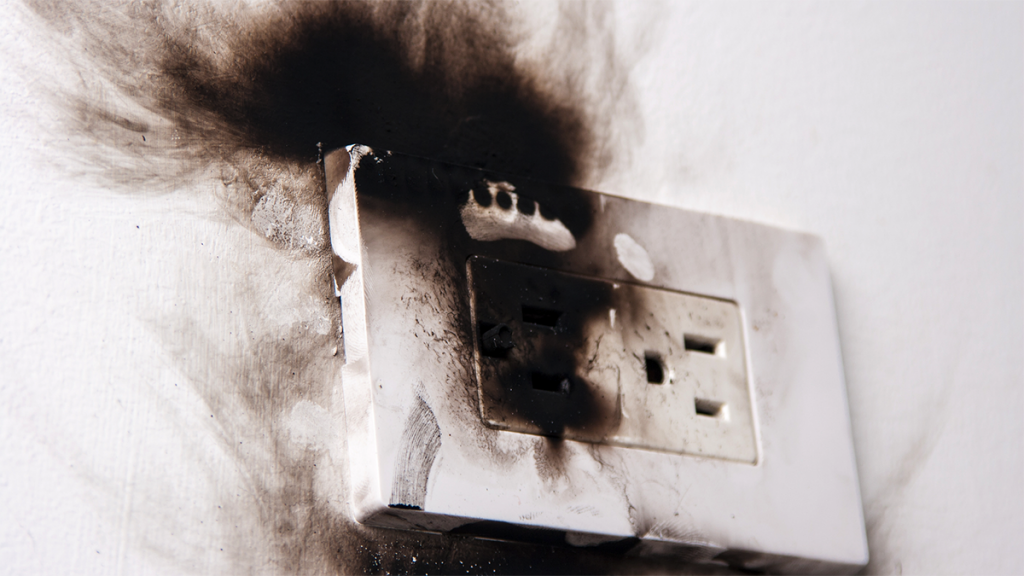 It is imperative that we think about our writers' physical, emotional and legal safety
Lessons from the Global Press Institute's Duty of Care program
Last month, one of our writers at Prison Journalism Project (PJP) sent us a breaking news story about an electrical fire at her prison in Georgia. Fortunately no one had been hurt, but she reported an alarming fact: It took more than a half hour after the fire alarm went off for corrections officers to arrive. The women used a broken fan blade to break a window to attempt to evacuate. She attributed the long response time to her observation that the prison was chronically short-staffed. Our intrepid reporter put her name at the top.
When I saw this story, several concerns occurred to me about the ramifications of publishing it. My first concern was for her safety. I was fairly certain that we shouldn't publish her name, but this was the first news story she had filed, and I wanted a better understanding of the dynamics at her prison and her awareness level about her article's implications.
In a phone conversation, I was able to confirm that she had personally observed everything she wrote about, giving me confidence in the integrity of the story, but I was uneasy about accepting her willingness to take the risk of publishing the story. I didn't want to take the decision out of her hands, but she was new to journalism, and we had not yet provided training about her rights as a reporter, nor had we equipped her with the tools to handle potential conflicts with prison officials.
Another issue concerned journalism protocol. If I were editing this story for a mainstream publication, I would seek comment from the Georgia Department of Corrections without question. In this case, I wasn't so sure, given the likelihood that corrections officials would not comment. I was also worried because the writer hadn't received copies of the edits I had sent her via the Jpay prison messaging system, which is monitored. By seeking comment just for the sake of it, we could be drawing attention to her and creating a situation she was unprepared to deal with.
It dawned on me that we were looking at a bigger issue here. If we were training writers to be journalists in a hostile environment, we needed to consider their safety. We had to make sure they were equipped with the knowledge and tools to decide what stories to take on, how to cover them, and how to respond if they were questioned about something they published.
In the United States, the closest group of reporters dealing with this level of uneven power dynamics were high school students. But students don't often have to worry about physical reprisal, and they most likely have advocates like their parents and other adults. So, we thought a closer comparison might be local reporters in hostile territories.
Duty of care
This led us to Global Press Institute, an international journalism enterprise that trains and works exclusively with female journalists to change the narrative of stories from their countries.
Cristi Hegranes, Global Press' chief executive, had an epiphany in international journalism similar to the one I had about criminal justice reporting. Sent on assignment to Nepal when she was 23 years old, she saw how inequitable journalism was and how coverage mostly focused on negative stories like war, disaster and disease. Foreign correspondents had support and protection that was unimaginable to local reporters even though they didn't have the language, the trust of sources or an understanding of the social, historical and political context to stories.
She started Global Press to change that dynamic through women-centered, community-based journalism in 36 locations in 14 countries, including Democratic Republic of Congo, Haiti, Mexico and Zimbabwe. Underscoring their work is an award-winning duty of care program developed over the last 15 years to keep their reporters safe physically, emotionally, digitally and legally.
Hegranes points out that we tend to think about journalism security only in terms of high risk situations like rape, kidnapping and murder, but there are many less extreme ways that local journalists can be in danger.
"When we surveyed a bunch of journalists in East Africa about injuries they faced in the field, the most common … were injuries to the palm of their hand from falling off the back of a motorcycle," she said.
By the same token, the most common challenge of digital security wasn't as much about hacking or phishing as it was about stolen phones and laptops containing confidential source information.
Global Press' duty of care protocols were built over time and included check-in procedures for reporters traveling outside of their communities and policies that made sure reporters had extra cash in their pocket so they could get out of difficult situations.
"Duty of care at Global Press is 20% training, about 75% day-to-day protocols and mitigation strategies, and then we save that last little 5% for crisis response," Hegranes said, adding that their training doesn't dictate what to do but instead empowers their reporters to make plans for themselves. "They're the experts."
It dawned on me that we were looking at a bigger issue here. If we were training writers to be journalists in a hostile environment, we needed to consider their safety.
For example, the contents of a first aid kit are likely to be different by country or region. In certain places, dengue fever might be more of a risk than COVID-19.
They also spend time on post-publication security, thinking through how to protect sources and the legal consequences of stories.
"We always focus on the reporter as a human being first and foremost," said Hegranes' chief operating officer, Laxmi Parthasarathy. "We're not just talking about trauma after reporting… we're also talking about the impacts of what that might mean socially for them in their community when they're living in the same place that they're reporting in."
Everything Hegranes and Parthasarathy said resonated with me. I wanted to work with our writers to develop powerful journalism that shifted the narrative, broke stereotypes and exposed problems in the prison system. My project at Reynolds Journalism Institute was meant to also think about how to collaborate with mainstream media organizations to amplify our writers' voices and their prison journalism work.
In order to do that, I couldn't just think about the mechanics of collaboration or the journalism training that we provided to our writers. It was also imperative that we think about our writers' physical, emotional and legal safety.
From a practical standpoint, our mission to train incarcerated writers and publish their stories would be short-lived if all of our writers ended up in the hole (solitary confinement). More importantly though, we thought of our writers as members of our community, so of course we cared about their well-being.
Over the past couple of years, Global Press set up a consultancy to help a select number of organizations create their own duty of care programs. Hegranes and Parthasarathy told me that they started the process with a simple question — "What do you value the most?"
"What every news organization needs to do is figure out, first and foremost, what are your priorities, design according to those priorities, and then create policies and procedures that work for your organization depending on where specifically you're working, how much staff you have, etc," Hegranes said.
Applying it to PJP
At Prison Journalism Project, we had come up with the following value statement a year ago: "Inclusivity, transparency and collaboration are at the heart of every decision we make as an organization, as educators and as journalists. We uphold the principles of fairness, accountability, accuracy and independence to create responsible journalism. PJP recognizes that our mission can only succeed if we are making space for everyone's voices, perspectives and experiences in our work and our publication."
I still stand by that, but after talking to the Global Press team, I would add the creation of a duty of care program as an explicit core value.
Back to the electrical fire story that originally set us on this course. The writer wrote to me a few weeks later, asking me what happened to her story, so we had another phone conversation. I explained to her all of my concerns in the plainest and most straightforward way possible. I complimented her on the story but admitted that I was concerned about her safety. I also explained how we had also been vetting how to present her story credibly without seeking official comment. I asked her again whether she was sure she felt safe if it was published under her initials only. She said yes. She was proud of this story — as she should be — and she wanted to see it out there.
We published the story on Oct. 26 on the launch day of our redesigned publication as a front page feature under the byline L.J.
The story was in a new category we created called Witness, and it was accompanied by a note that said, "The stories in Witness are first-person observations of events, occurrences and situations that took place in and around prisons. Prison Journalism Project has not verified the reporting with prison officials because we believe that doing so would put our writer at risk. This story was carefully evaluated for plausibility, and we worked with the writer to be as clear as possible about what they saw firsthand and where they got each piece of information."
So far, the reporter does not appear to have seen any repercussions.
Comments