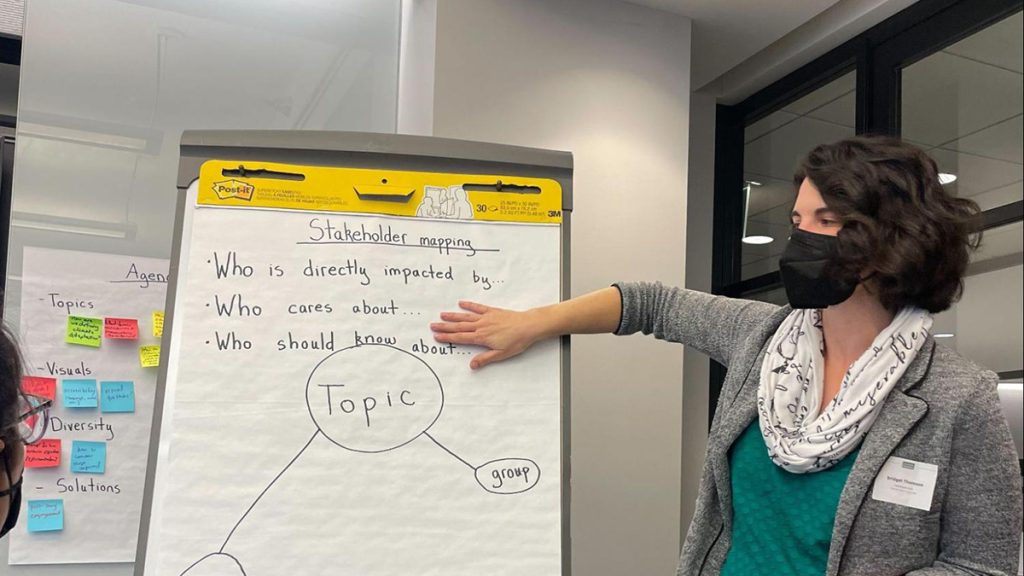 Keeping the collaborative drive alive
INN and RJI partner to examine how newsrooms can build sustained topical collaborations
Let's be real: Group projects are tough.
In school, how many of you were the person pestering the rest of the group to get their work done? There was always the one student who ghosted the group, and yet no matter how much we all individually contributed our grade was the same.
When it comes to collaborative journalism projects, things can get even tougher. That's why the Institute for Nonprofit News is partnering with the Reynolds Journalism Institute to examine how newsrooms can collectively determine which topics to pursue over long-term, and sometimes long-distance, collaborations.
We're teaming up on this project to better understand how newsrooms can most effectively build meaningful, long-lasting topical collaborations where everyone contributes and reaps the benefits of their hard work.
In the coming months, we will conduct interviews with newsrooms to explore what issues they want to address through combining editorial resources with each other to expand the reach and impact of their reporting. This process will result in a pilot collaborative project with INN newsrooms that will inform a guide for community-centered newsrooms on how to find, build and produce topical journalism collaborations across the U.S.

A major goal of this project is to explore how best to combine local expertise with national networks, an innovative approach pursued by several nonprofit news outlets. For example, Open Campus was founded in 2019 to support local higher education reporters with national subject-matter experts. 
"Don't collaborate just to collaborate, think clearly about where you have strengths that then would be accentuated by somebody else," said Sara Hebel, co-founder and editor-in-chief of Open Campus. "When you see opportunities to really marry expertise, I think that's where you want to run."
Where to spend precious resources
At INN, we have supported more than 50 member outlets in project-based collaborations over just the past three years. Now we are beginning to build long-term topical collaborations, starting with a consortium addressing the most pressing issues facing rural America.

Our approach starts with listening to member newsrooms to identify topics that would benefit from a collaborative approach. We define editorial collaborations as newsrooms producing journalism together that would not be possible separately. This has included an examination of the state of the economy in Indian Country; a partnership spotlighting water issues between one-person newsroom SJV Water and The Center for Collaborative Investigative Journalism and The New York Times; and an award-winning exploration of climate change across the Great Lakes region.

However, ongoing collaborations that involve multiple outlets sharing editorial resources to tackle a single topic remain relatively rare in the field. Out of 171 journalism collaborations in progress listed by the Center for Cooperative Media for which data was available on collaboration type, 14 are ongoing single-topic projects where participants either work together to create content or share resources at the organizational level.
"Single-topic, ongoing collaborations can be hard to sustain because of the fickle nature of news organizations; most are hard-wired to move quickly between topics and they tend to lose interest in going deep on a topic over time," said Stefanie Murray, director of the Center for Cooperative Media. "Dedicated resources — such as a project manager and funding — can alleviate that urge and help journalists participate in a sustained collaboration on one topic."
My role at INN exists because member newsrooms were seeking exactly this type of support. In the past year and a half, I've held collaboration discussions with 83 news organizations. Many people are hungry to join forces to make reporting possible, but have lots of questions about how best to spend their precious time and resources.
Topics to explore
As we move forward with newsroom interviews, we will also focus on subjects where newsrooms' collective strengths will allow us to provide unique value. That's similar to the approach taken by Resolve Philly, which runs collaborations to address issues such as economic mobility and government accountability.
"It generally works better to focus on something where there aren't lots of people established on that beat already," said Director of Collaborations Eugene Sonn. "It either has to be an area that isn't being covered much, or something that we could cover in a very different way."
To prepare for this project, we conducted a survey of INN members. More than 110 outlets responded, and the topics most commonly cited as potential collaborations include:
Environment and energy
Systemic inequity
Criminal justice
Housing
Rural issues
From here, we will conduct initial interviews to determine not only what topics they want to explore but where collaboration could be most effective in bringing needed attention to significant issues and what unique strengths different outlets can offer.
Then over the next several months, we will provide updates on our progress, lessons learned and ultimately release a topical collaboration guide that any community-centered newsroom can use to inform their collaboration process.

INN members interested in participating in the pilot project can reach out to collaborations@inn.org. If you are another organization interested in more information, please contact duncank@rjionline.org.
Comments