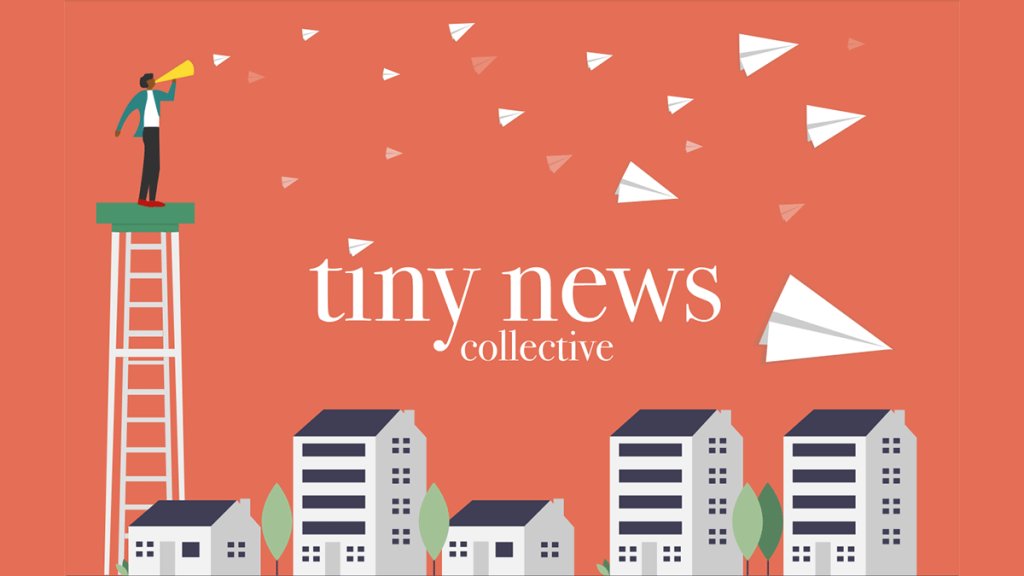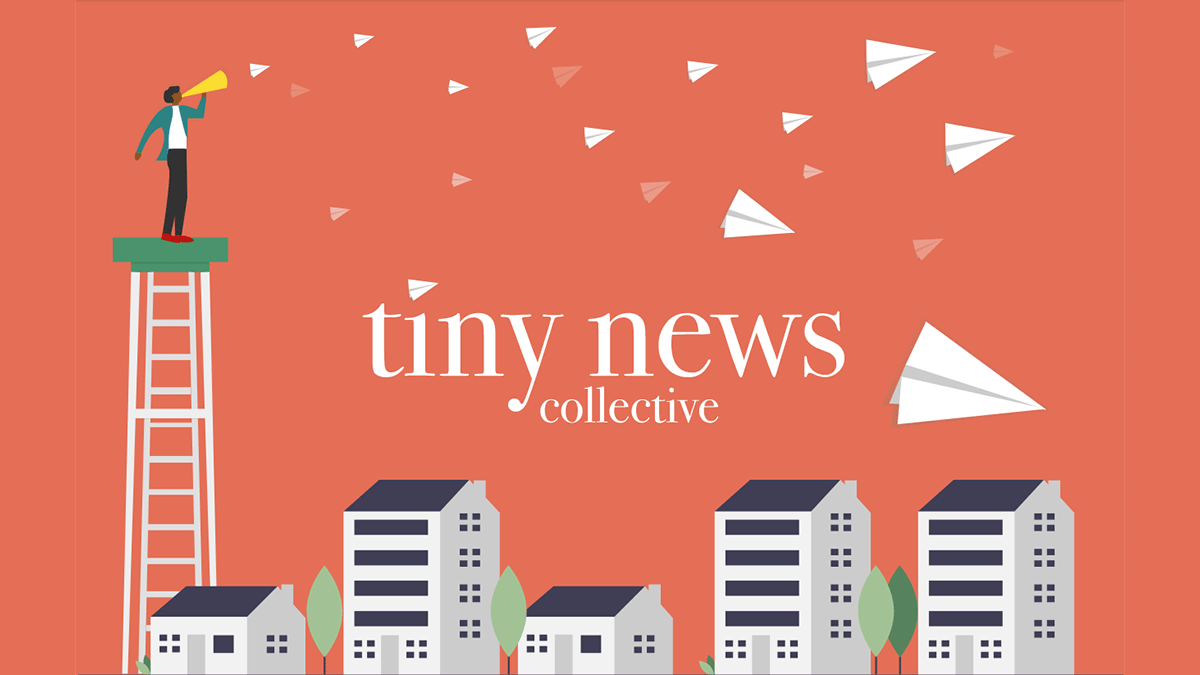 RJI announces funding for three of this year's Tiny News Collective founding newsrooms
In partnership with the Tiny News Collective, which supports the development of collaborative community newsrooms, The Reynolds Journalism Institute (RJI) at the Missouri School of Journalism today announced the three startup news organizations it is supporting through a total of $300,000 in funding over two years. As three of the newest members of the Tiny News Collective, each founder organization is working to create sustainable, accessible news for underserved communities.
"These organizations are working to change the industry for the better, and we are excited to have the opportunity to support their innovative approaches in making the news more representative of the communities they serve," said Randy Picht, executive director of RJI.
As these startup news organizations continue to grow and develop over the course of two years, they will share their challenges and successes along the way on rjionline.org to help other current and prospective startups navigate pitfalls and solve common problems.
Over the course of eight weeks, these founders — along with several others announced as part of this year's Tiny News Collective cohort — will meet regularly to share tips and experiences as part of the collective's collaborative mission.
"We picked these newsrooms because of their passion for community journalism, enthusiasm in sharing their news founder journeys and the vital need for what they're building in their communities," said Kat Duncan, director of innovation for RJI. "These founders are going to create impactful journalism in collaboration with and in service to their communities, and I can't wait to be a part of helping them do that."
The three digital news organizations receiving support from RJI are:
Four Points Media, serving the Crow Indian Reservation and the area surrounding Crow Agency, Montana. Named for the four foundation poles of a traditional Crow teepee — which in turn represent the four corners of the historic range of Crow land — founder Luella Brien seeks to report representative and in-depth news that rises above the historically limited and stereotyped coverage of her community.
"It got so frustrating for me to see the representation of Native Americans in the news be on one extreme end of the spectrum or the other, where it was either powwow dancing Indians in their finery and face paint, or it was the missing or murdered Indian, the criminal Indian," Brien said. "I want to lift authentic Native voices."
The Optimist, based in St. Michael, Minnesota. The Optimist covers the rural regions of the state known as Greater Minnesota, specializing in "solutions journalism" that not only explores society's issues but prioritizes investigating potential answers. Founder Nora Hertel sees this approach as key to battling "news fatigue."
"I kept hearing from people that the news made them feel depressed, frustrated, and made them tune out," Hertel said. "And I learned that there is a hunger for coverage of the environment, business innovation, and social issues. And it makes me feel good about the future of journalism to know that people out there are willing to support news organizations that are addressing these problems."
The People's Beat in Charleston, South Carolina. Co-founded by Mika Gadsden, Fernando Soto Gaulden and Brandon Silvers, The People's Beat produces accessible news for Black and Brown communities in Charleston. Pooling the efforts and resources of the three co-founders, the organization creates bilingual news and media, covers underrepresented groups such as women of color and undocumented immigrants, and aims to not only inform but empower their community.
"Language access is something that I'm very passionate about, and when it comes to businesses or local and state-level organizations, there is really no language accessibility available for Spanish speakers in Charleston," Gaulden said. "One of the things The People's Beat will do is be that platform to raise those issues and uplift the voices of people who elected officials and other entities don't typically hear from."
And that commitment to amplifying voices goes further than language accessibility.
"Here in Charleston, we rarely see positive Black and Brown stories uplifted by our local media outlets," Silvers added. "A large reason for that is the lack of Black and Brown voices in media. We are excited to shake up the local media landscape, provide dynamic content, and help provide underrepresented communities with a voice."
Over the next two years, these founders will visit RJI, collaborate with the innovation staff, and work with School of Journalism students to help with the process of becoming independent, sustainable news organizations. To keep up to date on the founders' journeys, follow rjionline.org.
Comments