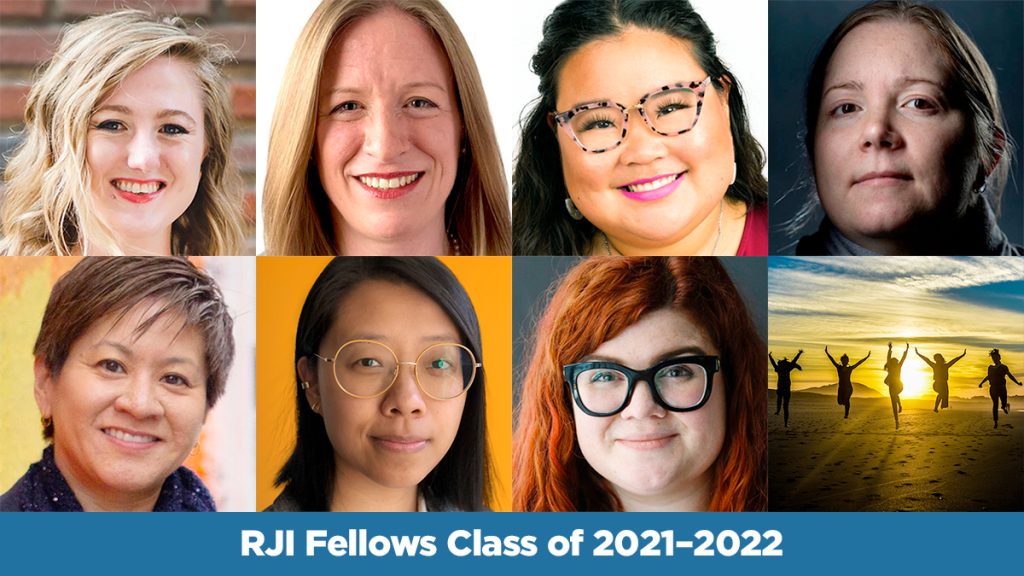 2021-2022 RJI Fellows launch public resources for newsrooms and journalists as their fellowships come to a close
With the new 2022-2023 cohort of Reynolds Journalism Institute Fellows just announced, this seems like a good time to offer a quick update on how the projects of the previous group, the 2021-2022 fellows, turned out. From a development tracker toolkit to a guide that helps newsrooms serve the disability community and much more, the group of innovative professionals has emerged from the eight-month fellowship with practical solutions that newsrooms across the country can use to build more diverse newsrooms, engage and collaborate more meaningfully with their communities, and better reach underserved and underrepresented populations.
"The fellows had a lot of fresh ideas, but turning those ideas into real, deliverable realities is what really set them apart and demonstrated what these fellowships are all about," said Randy Picht, executive director of RJI. "These are resources that newsrooms and the public can benefit from right now to stay nimble and address some of the most impactful issues in the industry."
In addition to receiving monetary support from RJI for their projects — which each tackled a problem or area of need in local news — fellows were given the option to spend the fellowship period at RJI as a residential fellow or away as a nonresidential or institutional fellow. Their journeys were documented on rjionline.org as they progressed from the initial stages to a freshly launched resource available to the public. Learn more about each of the fellows and their projects below: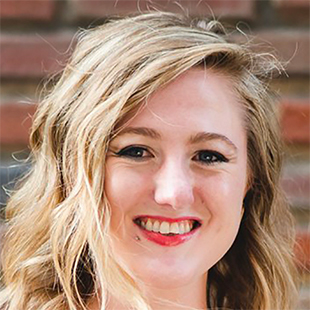 Kate Abbey-Lambertz built the Detroit Development Tracker for local news organization Detour Detroit, where she serves as co-founder and editorial director. The tracker is a news app that tracks construction and development activity in the city using data from journalists and submissions from the public. With the knowledge and experience gained from building the tracker, Lambertz also launched the Local Development Tracker Toolkit, which helps news organizations set up similar apps in their own communities.
"Since the Detroit Development Tracker launched earlier this year, we've received more than 100 submissions from users sharing their knowledge about development activity," Lambertz wrote for rjionline. "Those tips have come from all over the city and included photos, reports of new activity at construction sites and previously unreported projects — an overwhelming indication of our readers' interest in development and appetite for a more comprehensive, accessible way to find and collect this information."
Lambertz's partnership with RJI won't end with the fellowship; going forward, she will work with Jimmy McBroom — a data engineer with the City of Detroit — and RJI to build development trackers for three newsrooms across the country.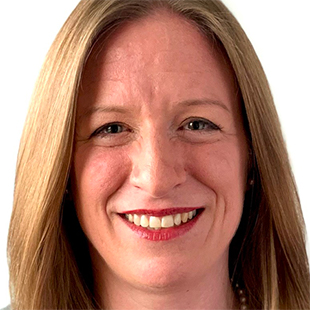 Liz Bloomfield, executive director of Ripple Effect Images, created the Simply No Words platform, a groundbreaking approach to outreach and public service using animation. Through the platform, newsrooms can access free or low-cost animations that can be adapted to suit a wide range of audiences, languages, and topics, allowing them to reach across boundaries of language and literacy to communicate important information to their communities.
"Our collaboration with newsrooms across the U.S. over the past 9 months revealed an even wider potential audience than we had originally anticipated," Bloomfield wrote. "Newsrooms valued the opportunity to better serve younger audiences who are more drawn to visual content, and to older audiences struggling to access written content."
Bloomfield is also offering no-cost, high-quality animation to newsrooms that collaborate with Simply No Words to continue to improve the platform through audience testing and cooperative discussions.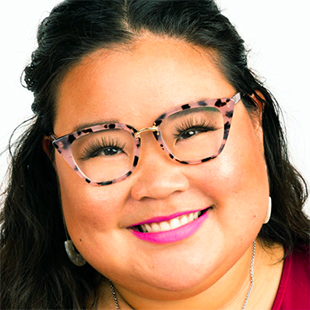 Emma Carew Grovum, founder of Kimbap Media, launched a coaching program to help journalists of color in local news develop leadership plans and overcome obstacles in the industry. The program, Upward, trained its first cohort of six journalists over a seven-month period as part of Grovum's fellowship, with participants from six states across the country looking to return to their newsrooms with the tools to create an impact in their organization and in the industry.
"Perhaps more journalists of color would choose to stay with a company if they knew that the company had a clear plan to promote them in a year or two," Grovum wrote. "Perhaps they would be more prepared to take on those expanded roles sooner, if only they had a full toolbox of frameworks and strategies."
In the spirit of the fellowship's emphasis on collaboration, two other fellows in the 2021-2022 RJI Fellows cohort — Sisi Wei and Hannah Wise — served as guest speakers in the program, discussing leadership and management techniques.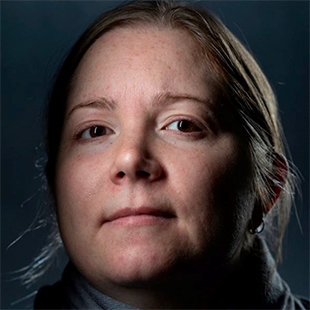 Erin Hooley, staff photographer at the Chicago Tribune, brought journalists and members of underserved communities together for constructive conversations about news coverage through Covering Your Community. In addition to encouraging participating Chicago journalists to return to their newsrooms with ideas for improving coverage and maintaining relationships with the community, Hooley also built a toolkit designed to help news organizations nationwide replicate these conversations and produce more representative, equitable journalism.
"We want to establish a regular dialogue with people in our communities and learn what is important to those people," Hooley wrote. "We want to forge new relationships and reinforce current ones."
Hooley's toolkit covers everything planners need to hold their own community conversations, from pre-event infrastructure and building a website to promoting the event, as well as incorporating feedback from the conversations into a newsroom.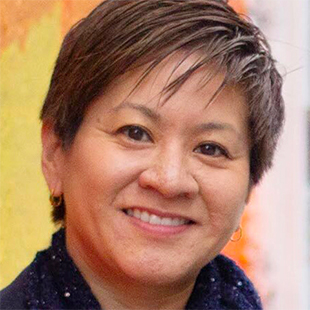 Yukari Kane, founder and co-executive director of the Prison Journalism Project, built the Prison Journalism Navigator. The navigator is a compilation of guides and other resources designed to help incarcerated writers and news organizations collaborate on stories that shed light on life behind bars. For instance, 17 incarcerated and formerly incarcerated writers worked together to create a glossary of prison jargon, allowing newsrooms and journalists to work more efficiently and meaningfully with people in prisons. And though the navigator has now launched, it will continue to improve post-fellowship.
"By the end of the year, we plan to add a primer on relevant laws that may impact writers' ability to publish or receive payment for their work; do's and don'ts pertaining to the safety of incarcerated journalists; and training handouts for incarcerated writers with information about libel, their rights as journalists and scenario-based training that could help them prepare for confrontations about stories they might publish," Kane wrote.
One key aspect of the navigator is an emphasis on changing the language around incarceration by encouraging the use of person-centered language like "incarcerated person" rather than "inmate" or "offender."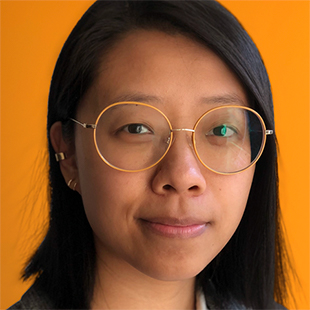 Sisi Wei, co-excecutive director of programs at OpenNews, created [Public Guide] How to turn 🔒 Private Conversations into 🌳 Public Resources through 🤝 Community Consent. The guide details a process for generating public benefits from off-the-record conversations — one that was forged through Wei's experience creating two such public resources for the DEI Coalition for Anti-Racist, Equitable, and Just Newsrooms, which she founded with the purpose of bolstering inclusion and anti-racism in the industry.
"I will celebrate the day when journalists feel like they can speak openly and plainly about diversity and equity issues in their newsrooms without fear of repercussion, and without flinching in anticipation of immediate harm," Wei wrote. "But we aren't there yet. By making safer spaces ("safer" because while I try very hard, I can never guarantee a space will be completely safe), I'm creating physical and digital places where we can be vulnerable, share what has and hasn't worked, and learn from each other more plainly and honestly."
The DEI Coalition currently has more than 900 members working together to create these and other resources aimed at diversifying newsrooms and building trust between communities and the journalists who cover them.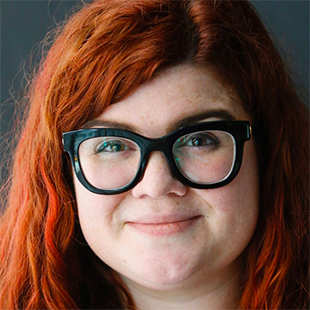 Hannah Wise, social strategy editor at the New York Times, launched the Disability Matters toolkit to promote accessibility, accurate coverage, and respectful language pertaining to the disability community in the media. Wise hopes the toolkit will help make the topic of disability coverage a larger piece of the industry conversation about inclusion and diversity in news coverage.
"From typography and color choices to video captions and alt-text, to the architecture of websites and news apps, conforming to accessibility standards benefits all readers," Wise wrote. "News organizations must be better educated to design products and experiences to reach this audience as well."
Beyond offering tips and tricks for journalists, the toolkit also makes it clear that the issues faced by people with disabilities occur not only in the stories journalists publish, but within newsrooms themselves. Some of Wise's suggestions for newsroom leadership include streamlining the process of requesting accommodations and fostering a culture of flexibility.
Comments