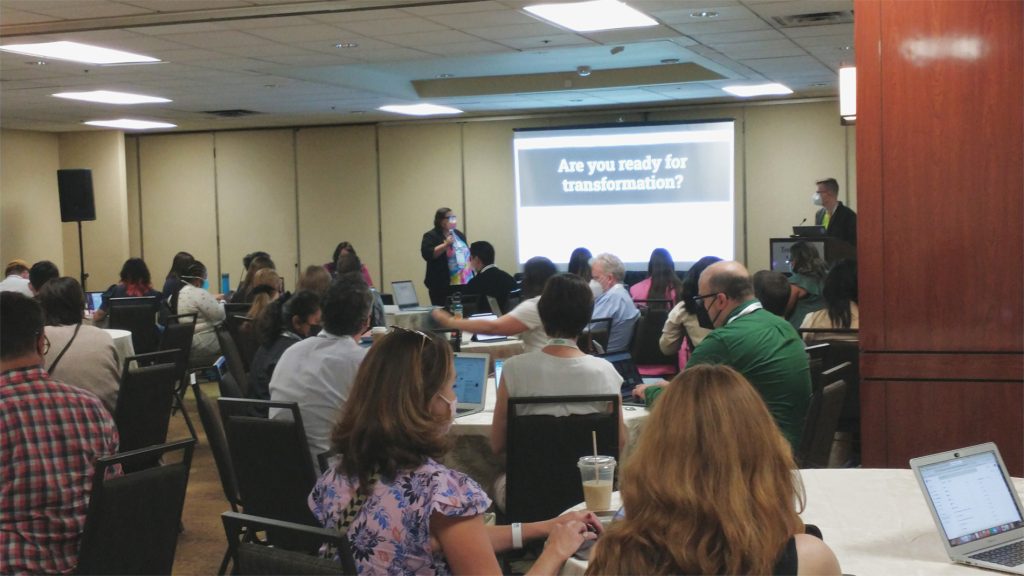 RJI opens ONA22 with hands-on workshop exploring source diversity in journalism
The session also introduced a new tool, co-developed with Chalkbeat, that helps newsrooms audit their source lists to identify overrepresented and underrepresented voices
LOS ANGELES (Sept. 21, 2022) — The Donald W. Reynolds Journalism Institute (RJI) helped kick off the first day of ONA22 — the Online News Association's annual conference, held this year in downtown Los Angeles — today with a workshop examining how newsrooms can expand the diversity of their sources.
It's a topic that has gained increased attention as the industry works to make coverage more representative of the communities it serves. Kimbap Media founder Emma Carew Grovum joined Will Lager, RJI Senior Editor & Project Manager, to talk through challenges and solutions with journalism professionals, while Chalkbeat's Caroline Bauman and RJI Director of Innovation Kat Duncan directed that conversation toward a real-world application: a new source diversity tool developed by Chalkbeat in partnership with RJI.
For Carew Grovum, source diversity is a priority, not an option. Much as journalists choose stories based on the news values of timeliness and impact, she argued that prioritizing less important work over source diversity means missing the boat on one of the most significant current issues in the industry.
"If it's neither urgent nor important, why are you doing it?" Carew Grovum said as she walked attendees through ways to map out their newsrooms' priorities. "Not enough organizations are asking themselves: 'what should we stop doing?'"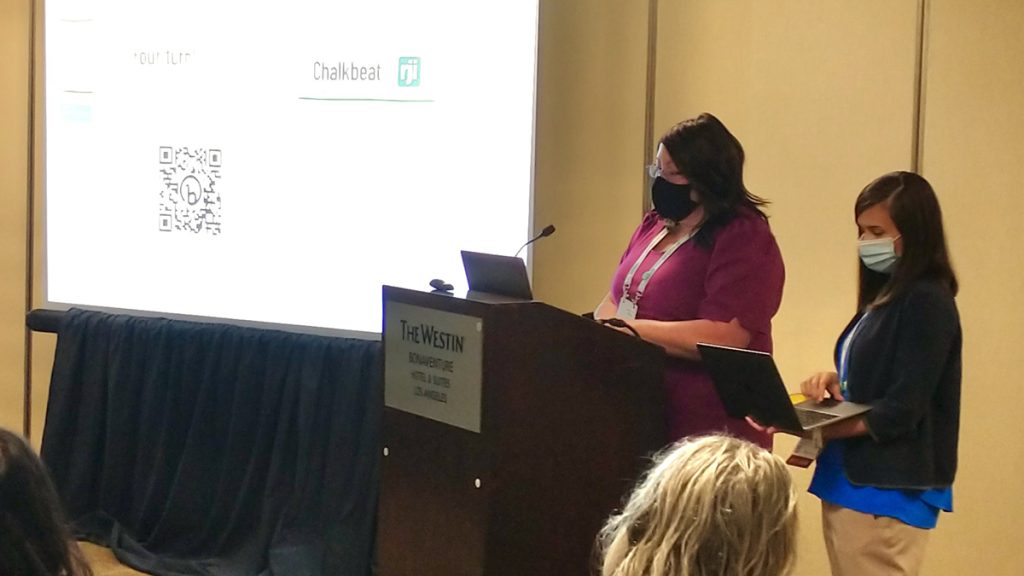 She also highlighted the importance of buy-in from everyone in the newsroom, an issue highlighted earlier this year when news organizations largely failed to participate in an industry-wide diversity survey conducted by the News Leaders Association. She emphasized that participation isn't just about organizations as a whole taking part in the industry conversation, but about individuals at each organization taking responsibility for their own role in developing solutions.
"It has to be part of everyone's job to make this happen," Carew Grovum said. "Why are you paying someone to do 75 percent of the work if others are doing 100 percent? This should not be, 'raise your hand if you want to participate in diversity and inclusion today.'"
"There is real power in FOMO — fear of missing out," Lager added. "At the organizational level, if this organization over here is doing source diversity better, then other organizations are going to wonder, 'why aren't we doing this?' That also works on an individual level with the reporters in your newsroom."
In the second half of the workshop, Bauman and Duncan introduced Chalkbeat and RJI's source diversity tool, which allows newsrooms to audit their source lists by sending automated surveys to sources that provide valuable insight into how well news organizations are representing various communities and identities in their body of sources.
The need for such a tool became especially clear to Bauman when, in auditing source lists for some of Chalkbeat's education reporting, she discovered that even organizations that have already been actively engaged in addressing diversity have plenty of room to grow.
"Over two or three years, we found that we were over representing white voices in some of the school districts we serve," Bauman said. "That was a little surprising, because these are reporters who are thinking about diversity in their work. But we were able to increase representation in our sources, especially Black and Hispanic voices, for some of the series we were looking at."
Bauman and Duncan ran through a practical demonstration of using the tool while fielding questions from the audience, which ranged from defining what is or isn't a "source" to the challenges of reaching sources who don't have reliable internet access. The Q&A also provided an opportunity for Duncan to talk about some of the features she would like to implement in the future, such as robust data visualization and support for multiple languages in the surveys.
"This is step one," Duncan said. "There are a lot of ways we can expand and deepen this tool if the industry picks it up and uses it."
Indeed, Bauman feels that the key to success for the tool is in organizations using it as a jumping-off point to explore internal conversations around enhancing source diversity in ways that make sense specifically for them, a philosophy that mirrors the purpose of the ONA conference as a forum for "highly engaged digital journalists" to educate and inspire each other in sparking the innovative future of the industry. "We have seen that newsrooms with a centralized tool and a standardized process have higher success rates for increasing source diversity than those that use something like a Google Sheet, but the hope is that you can build off a year of data from our tool to continue making changes — if you're just talking about your source list every year, that's not enough."
Comments