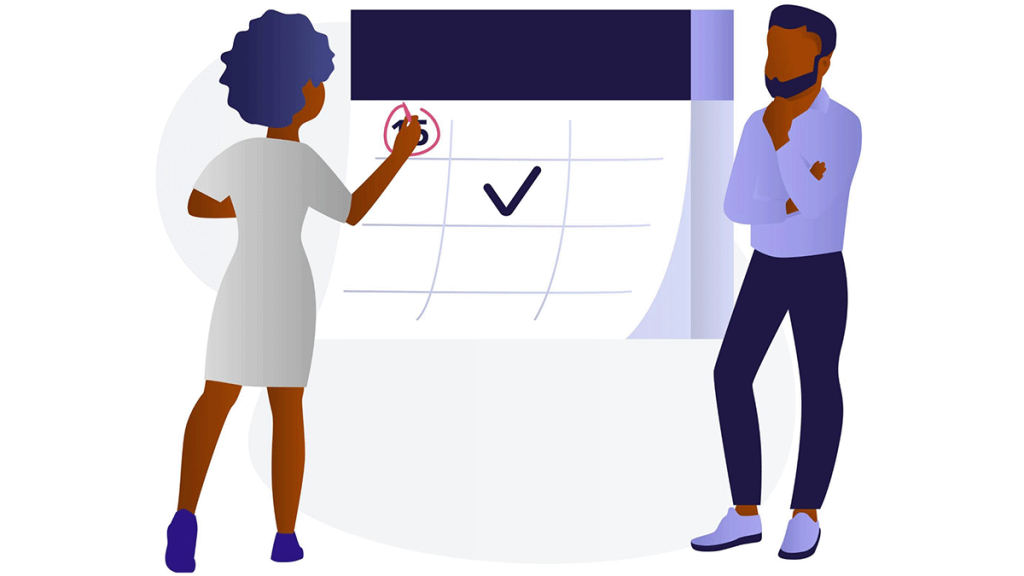 Upward means planning for growth
New opportunities don't just appear, they need to be curated and designed with a candidate in mind
We've all heard the key advice to beating back imposter syndrome: Fake it til you make it.
But we also know that some candidates in our ecosystem aren't given as much room to "fake it" along their journeys. We see journalists of color who aren't hired because they don't tick "all the boxes." We see managers and teams who don't want to take a risk on a candidate who hasn't held an exact role or job previously.
So how can journalists, especially those from historically marginalized and excluded backgrounds, close this experience gap? And more importantly, as their sponsor, mentor or manager, what can YOU do to help your chosen candidate get a step ahead in their career?
One of the key ways to build leadership skills is to help your candidate find growth opportunities.
These are chances for the journalist to expand their skills, explore and experiment in a guided environment, and build up their portfolio of experiences.
An easy place to start is stretch assignments.
This is any assignment that is slightly more difficult and challenging than your candidate's normal, day-to-day work. These either take place in the candidate's current role, with their regular team and manager or could involve taking a visit to a new team. They're often timebound (until you complete the assignment, one week of shifts, etc) for a very small amount of time, so as not to fully disrupt the team workflow and staffing.
To find stretch assignments for your developing staff, start by looking at your senior staff and asking them for tasks to take off their plate. Maybe a newsletter writer wants to pass the mic once a week to a younger writer. Maybe a corporate reporter wants to give a newer business desk reporter a chance to cover earnings reports.
A few examples of in-team stretch assignments could look like:
A week off of daily pitches to report and write an enterprise feature
Opportunity to shadow a more senior team member for a few days
Covering a solo shift, like nights, weekends or holidays
When designing a stretch assignment, remember to consider :
Something timebound (2 weeks, 1 month, 1 day a week for six weeks, etc.)
How will your candidate show their work?
How will they share what they've learned?
How will this be applicable to their current role and growth plan?
Another way to help your mentee or direct report flourish is to help them build new skills.
If you and they are in alignment about what their next role might look like, start by helping them to develop skills that would serve them in their new post.
This could be a blend of hard skills (like video editing or budgeting) and soft skills (like negotiation or navigating difficult conversations). If you and your candidate have done work to identify their strengths and growth areas, this is a great way to make progress in their growth areas.
Here's a few ways this might look:
Bring in an outside trainer for the entire team so you can all level up together
Send the team to an external workshop together
Sign up for a shared webinar series
Bring in a coach or tutor for your candidate
Help your candidate find a learning partner internally (someone else who is trying to develop the same skill)
Core skills that help us level up as leaders could be as simple as learning to write a 1-page memo or as complex as running a new meeting. Some folks may need to develop their public speaking skills, while others may need to brush up on basic professionalism (what's sometimes referred to as "adulting").
Questions to consider:
What will this skill enable the journalist to do that they cannot do currently?
Who else benefits from them having this skill?
Does support for this skill make them more likely to stay with the company longer term?
Who else in the company already has this skill?
Another key area of leadership to develop is ownership, which often manifests as managing a project or initiative.
This could be new work, like running an experiment, or it could be planned work, like planning a signature event or authoring an annual report.
In handing a project or initiative over to developing colleague, a few things to remember:
Overcommunicate your expectations
Come to a shared definition of success
Outline key milestones and deliverables
Check in with them regularly to ask if they have questions.
Questions to consider:
Are the stakeholders known to your candidate already, or if will he be meeting them for the first time?
What does your candidate hope to learn by leading or managing?
Is this opportunity about managing the people and personalities or about leading the tasks and workflow?
How will this new experience be applicable to or inform their current role?
These three areas can help you support your staff by building their skills, creating long term goals for their future in your newsroom and showing them you value their work and place in your organization.
Comments