Introducing the 2022-2023 RJI Fellows
The Reynolds Journalism Institute (RJI) at the Missouri School of Journalism today announced the 2022-2023 cohort of RJI Fellows, a talented group of professionals creating resources to help newsrooms serve both their communities and their own journalists.
From a toolkit for visual journalists on trauma-informed and identity-informed safety practices to a project aimed at helping radio newsrooms jumpstart youth media programs, this year's fellows are tackling a wide swathe of issues in the industry related to diversity, technology, youth development and grassroots engagement.
"These are people on the front lines of innovation in the industry and we're excited to see practical solutions for some of the industry's most challenging issues come to life over the course of the fellowships," said Randy Picht, executive director of RJI. "The RJI Fellowship Program has a proven track record of creating real tools that newsrooms can use. I can't wait to see this year's fellows build on that success and help move the industry forward."
Throughout the 8-month fellowships — which allow fellows to collaborate directly with RJI on-site at the University of Missouri or from afar and come with stipends ranging from $20,000-$80,000 — the fellows will post updates to rjionline.org tracking their progress, ultimately emerging with a deliverable guide, toolkit, or resource that journalists and newsrooms can put into practice. Past fellows have built a local development tracker toolkit; Upward, a coaching cohort to help journalists of color ascend into leadership roles in news; The Prison Journalism Navigator, which is a toolkit for working with incarcerated community members; and Disability Matters, a toolkit to help newsrooms better serve the disability community.
Learn more about the newest group of fellows and their projects below.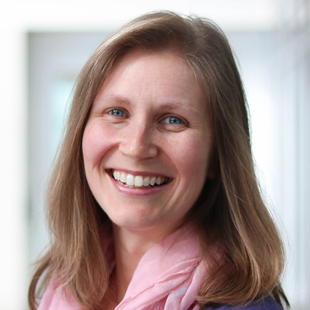 Amy L. Kovac-Ashley will create a succession planning guide for small, independent local nonprofit and for-profit news organizations to help them grow into mature, thriving businesses that serve their communities and transition gracefully past their founding, startup stage.
"What happens when a leader who's been around for a while — who might even be a founder — leaves? They can leave a pretty huge vacuum, and the organization can experience a lot of turmoil during the transition," Kovac-Ashley said. "You want the news organizations to survive past these particular individuals and continue serving their communities."
She emphasized that succession planning is not just about top leaders, but should include people throughout the organization who carry important institutional knowledge.
Kovac-Ashley worked at the American Press Institute for six years, most recently as executive vice president and chief of news transformation, and is now transitioning to a new role as head of national programs at the Lenfest Institute. She has more than two decades of experience in the industry as a working journalist, educator and executive, and she currently serves as a member of the board of directors for Open Campus, a nonprofit news organization focused on higher education.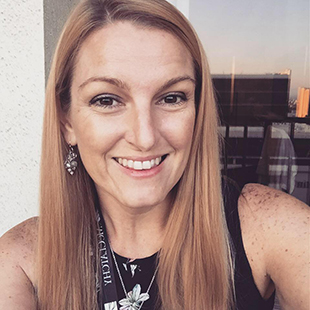 Beth Francesco will build a fundraising toolkit to help local, small news organizations diversify their revenue streams and decrease their reliance on traditional ad sales, designed for those newer to philanthropy.
"Fundraising is not something that a lot of people are familiar with or comfortable with," Francesco said. "As we have this need for newsrooms to really look outside of advertising and traditional revenue streams, this toolkit will put turnkey strategies and templates in their hands."
Francesco is the deputy executive director for the National Press Club Journalism Institute in Washington, D.C., and has deep experience as a working journalist, nonprofit professional and journalism educator. She published her first book in 2019.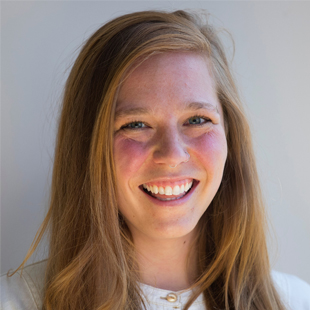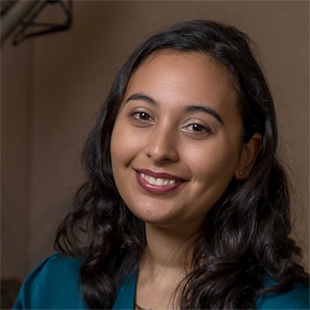 Mary Heisey and Kelsey Kupferer will create a comprehensive guide that supports radio newsrooms in creating or expanding youth media programs to train and invest in the next generation of journalists as well as engage future listeners, leaders and supporters of radio.
"Kelsey and I have a combined 15 years of experience in youth media at public radio stations, and during that time we've seen and heard so much about the challenges that public media are facing when it comes to diversifying their staff and the stories they tell," Heisey said. "Challenges like, 'How do we actually reach all of the public and not just some of the public? We know that youth media is an untapped creative solution to some of those challenges."
"We're creating a website that will be a one-stop shop for radio stations that want to start or expand youth media programming," Kupferer added. "And while it's for NPR member stations specifically, any radio station can use it. Whether your station has no money and no time, some money and some time, or a lot of money and a lot of time, we're saying, 'here's what you can do.'"
Kupferer is an alum of the Missouri School of Journalism and worked at KBIA-FM, the School's NPR member station, while earning her degree. She is currently a producer for RadioActive Youth Media, the teen journalism program at KUOW Public Radio, an NPR member station in Seattle, Washington.
Heisey works as an audio producer and narrative editor, and previously produced RadioActive Youth Media at KUOW. She currently lives in Charlotte, N.C.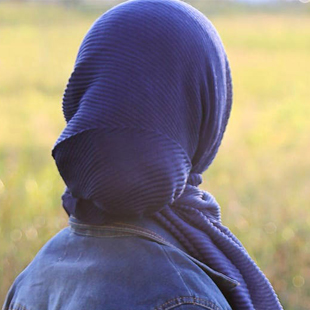 Tasmiha Khan will create a toolkit on how to best address Muslims and Islam in the media, including correct terms and templates for journalists who are writing or referring to Muslims in their work. These templates will also include sample language for Ramadan and Eid, along with other terms and guides.
"I want to change the narrative about Muslims in the media. 9/11 was more than 20 years ago, but it is still part of the public consciousness, and it's not difficult to pick up a newspaper and find harmful language and stereotypes," Khan said. "My project is meant to help journalists write more accurately and sensitively about a culture and people they might not know a lot about."
Khan is an experienced journalist who has been published in the New York Times, the Washington Post, National Geographic and other esteemed outlets. She is active in the Muslim community mentoring and coaching young professionals.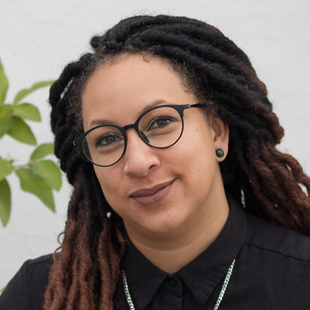 Tara Pixley will create an online toolkit that offers trauma and identity-informed visual journalist safety checklists, tips, gear advice and other necessary security training elements for all visual journalists, including freelancers and students, with an emphasis on equity and ethics. It will be a globally accessible resource addressing specific risk management tools, techniques and considerations for journalists with diverse bodies and backgrounds doing visual reporting in a variety of environments.
"The idea is to create a compendium of knowledge and experiences to keep visual journalists safe and connected around the world," Pixley said. "Most importantly, these will be trauma-informed and identity-informed resources, which means, for example, recognizing that being a Black, queer, femme-presenting person working in visual journalism versus being a white masculine-presenting person is going to introduce different kinds of experiences and safety considerations."
Pixley has nearly two decades of experience as a visual journalist, educator and award-winning writer, and she is currently based in Los Angeles. She describes her work as rethinking "visual representations of gender, race, class and sexuality in image-making."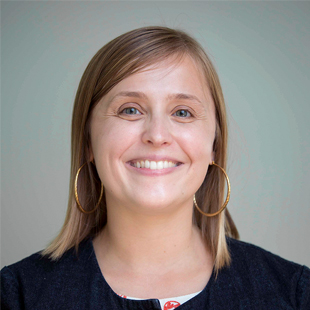 Nissa Rhee will create a guide to using grassroots organizing techniques to equip and engage underserved audiences. This guide will include tips on who to hire, what kind of work field canvassers should do and where and how to integrate their work into your existing audience growth strategies. It will be available in both English and Spanish.
"At Borderless Magazine, we are using community field canvassers to go out every weekend to Spanish-speaking communities in Chicago and talk to people who are not being reached by local news outlets," Rhee said. "It's about deep listening and thinking of new ways to connect with our Spanish-speaking audience from the ground up. My project will document this approach — what works and what doesn't — to create a playbook for people who want to try it. We've learned so much already."
Rhee is a Peabody Award-nominated journalist and the executive director of Borderless Magazine, a nonprofit, immigration-focused newsroom. Based in Chicago, the multilingual magazine works to promote better representation of immigrants and people of color through its coverage.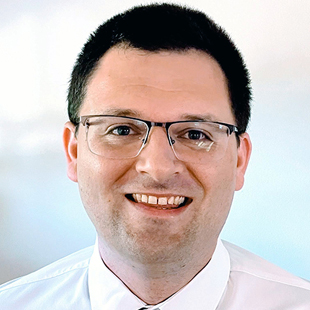 Ryan Restivo will build a practical tool that lowers the barrier to interactively learn best practices for search engine optimization (SEO). This tool will utilize slash commands in Slack that — once installed — can be used by anyone in a newsroom's workspace to gather actionable SEO information and insights that they can use for future work.
"How do we lower the barrier to entry for people to get the information they want at the time they need it? We tend to think about that in terms of our audience, our readers, but journalists also have to worry about how they are writing headlines and content and whether that is optimized for a search engine," Restivo said. "I want to make sure we're giving our newsrooms as strong a treatment as we give our users." Restivo has more than a decade of industry experience and is currently the Director of Product & Emerging Technology at Newsday. Prior to Newsday, Restivo spent six years at MLB Advanced Media.

Comments