RJI launches new Innovation in Focus newsletter
The Innovation Team at RJI has launched the Innovation in Focus newsletter, a monthly exploration of the practical experiments performed as part of the Innovation in Focus series. From new technology to novel methods of storytelling designed to help newsrooms large and small better serve their audiences, the newsletter presents the latest developments in the series.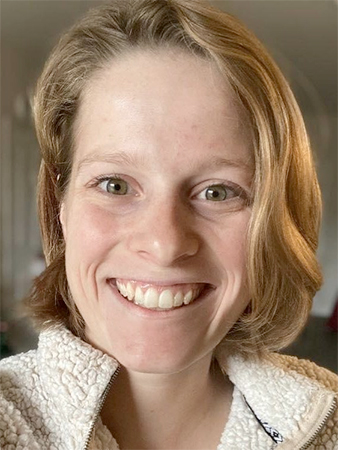 "We're doing new things every month, and I'm excited to connect with more people to share that work," said Emily Lytle, who led the creation of the newsletter as editor of Innovation in Focus.
Lytle, who joined RJI at the beginning of this year, said she hopes the newsletter also contributes to increased collaboration between organizations around the country that are working to solve industry challenges in groundbreaking ways.
"There are so many organizations out there supporting journalism," she added. "The more we can learn from and support each other, the better."
Recent Innovation in Focus projects have included trying out a tool that tracks where stories are republished, comprehensive testing of AI programs that can improve audio recording, and numerous others.
But the newsletter will do more than recap the newest innovations. Issues will also feature Q&As that dive deeper into the work to provide insights newsrooms can use to inspire and inform their own endeavors.
Two issues have already released since May, with the third to come at the beginning of July. Click here to sign up for the newsletter, and if you are interested in collaborating with RJI on a creative approach to filling a need or solving a problem in the industry, contact Emily Lytle at lytle@rjionline.org.
To learn even more about the research and other industry support happening at RJI, subscribe to RJI Weekend, a weekly digest of RJI news.
About the Innovation Team
Lytle is just one member of RJI's Innovation Team, which builds free, accessible and open-source resources in collaboration with journalists and newsrooms. Kat Duncan leads the team as the director of innovation, while William Lager serves as a senior editor and project manager. The team also regularly employs a Student Innovation Staffer from the University of Missouri who interviews experts about bleeding-edge trends in the industry and assists with partnership projects.
Comments