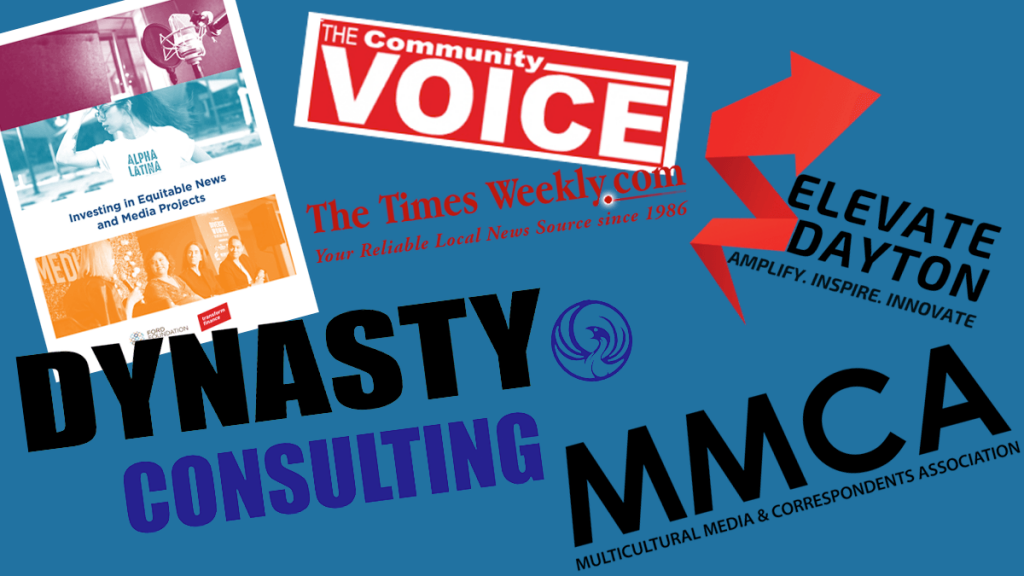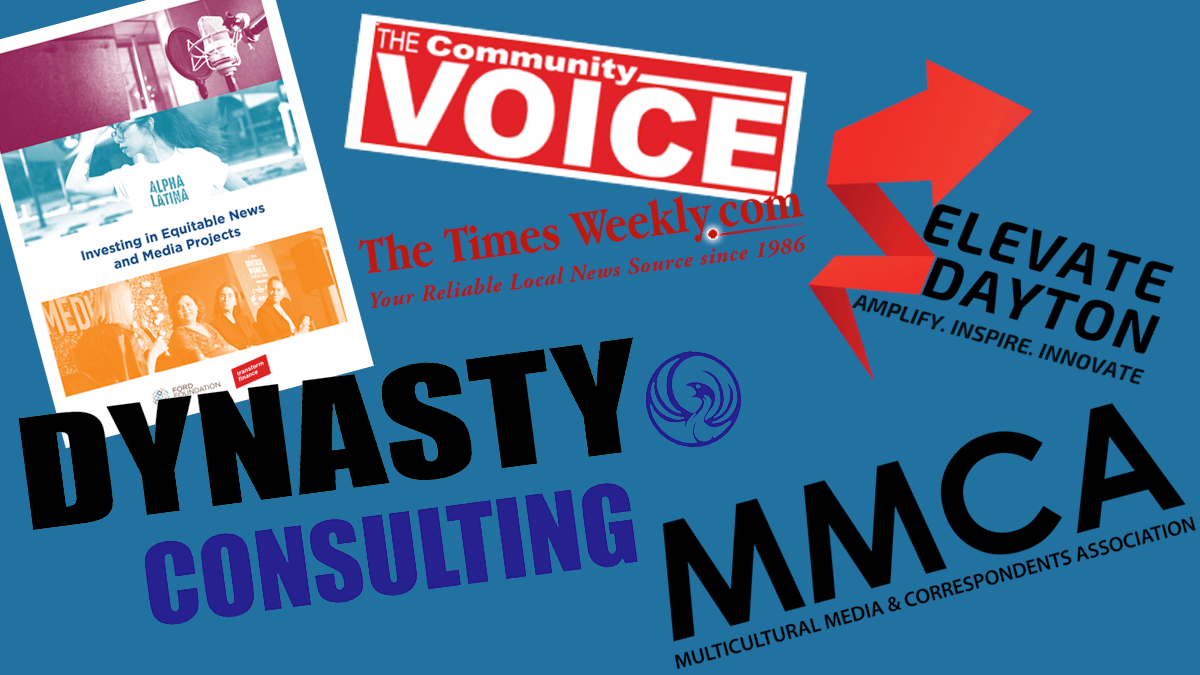 Financing multicultural media: New collaboration positions publishers of color as catalysts for equitable community development
A robust, resilient and diverse media ecosystem is as essential to a community's well-being as affordable housing, reliable transportation and accessible capital.
And yet the institutions we often turn to for funding critical community infrastructure — banks, community development finance institutions (CDFIs), socially responsible businesses, and government agencies — largely ignore community media as an essential building block.
Today, I'm excited to tell you about a new partnership aimed at addressing this unmet need.
As part of RJI's Inclusive Media and Economies Project, RJI, the Multicultural Media and Correspondents Association (MMCA) and Dynasty Consulting are teaming up to help publishers of color tap into community development, revitalization and reinvestment funds, and then use those investments to test new revenue strategies and build more sustainable business models.
RJI will provide seed money and administrative support to the partnership, and MMCA and Dynasty will develop the engagement strategies and facilitate pilot projects with individual publishers. Over the next several months, we will share learnings from the project with the journalism industry, the economic development finance community, policymakers and the public at large.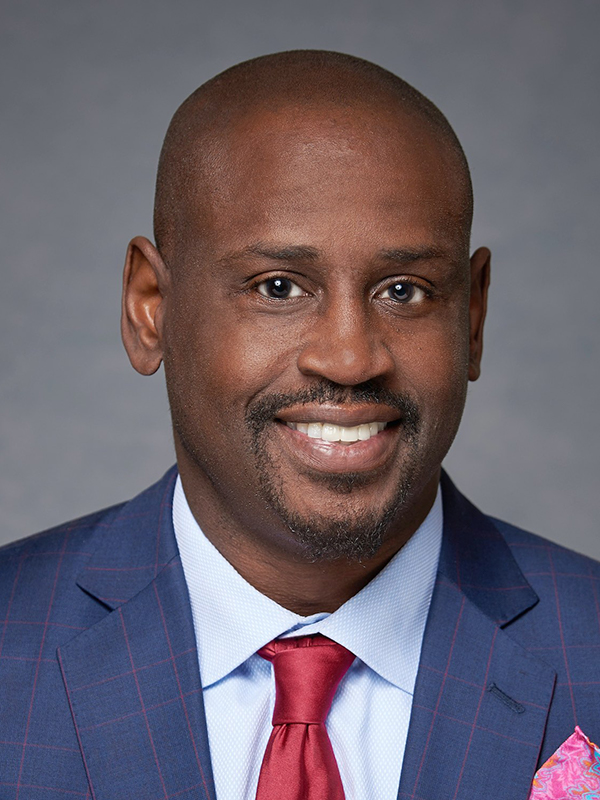 "Multicultural media have long played a critical role in the civic, social and economic health of communities," said MMCA co-founder David Morgan. "They are connectors and convenors. They create jobs. They are trusted sources of relevant, actionable and often life-saving information for the very populations that community-centered financing was created to serve.
"By connecting the dots between community media and community development, we hope to create an entirely new funding source for media outlets serving communities of color, positioning them to advance a more inclusive narrative of the economy — and to compete in that economy."
"When you look at this project it's hard not to see a virtuous cycle," added Randy Picht, RJI's executive director. "Funding that's already earmarked to bolster opportunity and make a community stronger is used to revitalize an important community resource — a news organization — and that news organization uses the funding to improve its own infrastructure and build more capacity to better serve the community."
Three local publishers (see sidebar) have been selected to participate in the initial pilot projects: The Community Voice, serving Wichita and the Kansas City Metropolitan area; The Times Weekly, serving Joliet, IL; and Elevate Dayton, serving Dayton, OH.
Our pilot publishers
The Community Voice is a multi-platform statewide publication that serves Kansas' African-American community. Based in Wichita and founded in 1994, the bi-weekly publication it is the second-largest non-daily news outlet in the state. In addition to covering a broad range of local and regional news, The Community Voice sponsors several key community projects, including a free, annual Financial Freedom Expo and the Kansas Black Leadership Council Platform Convention.
The Times Weekly is an independently minority and woman-owned media corporation that has been publishing a weekly community newspaper since 1986. Today, TTW serves nine communities southwest of Chicago. It has become an important source for local and state news, providing original reporting on local government, education, business, sports, arts, food and culture. The editors at The Times Weekly strive to ensure that every publication is keeping their communities informed.
Elevate Dayton is an online news and engagement hub that allows Dayton-area residents to share their perspectives through written stories, videos, podcasts, photo galleries and more. It was founded in 2019 to fill "a shameful, gaping information void about the un- and under-covered communities of Dayton, primarily those of Black, Indigenous and People of Color (BIPOC) as well as other un-heard communities." In addition to amplifying unheard voices, Elevate Dayton seeks to inspire change and drive innovative solutions that elevate the life and culture of Dayton's under-represented communities.
All three are part of a rich, but shrinking tapestry of Black-owned media outlets weathering long-standing economic pressures that have only worsened in the age of COVID-19. Until recently these and other vital community media businesses have been all but ignored by foundations, nonprofits and corporations.
An October 2019 report from The Democracy Fund, "Advancing Diversity, Equity, and Inclusion in Journalism: What Funders Can Do," found that of the $1.1 billion journalism grants in the United States between 2013 and 2017, only 8.1 percent went to journalism efforts specifically designed to serve populations that included racial and ethnic groups, women and girls, and LGBTQ+ communities.
Good company
A number of organizations are trying to address this enormous gap. Democracy Fund centers equity throughout its Engaged Journalism strategy and Public Square Program. It was an early investor, along with Craig Newmark Philanthropies, the Ford Foundation, the Google News Initiative and CUNY's News Integrity Initiative, in Borealis Philanthropy's Racial Equity in Journalism Fund.
Last year, with funding from Ford, Democracy Fund, and the John S. and James L. Knight Foundation, The Center for Community Media (CCM) at the Craig Newmark Graduate School of Journalism at CUNY expanded into a national organization supporting news outlets across the country that provide essential coverage of people and issues underrepresented in the mainstream media. The Center houses separate initiatives focused on Black and Latino media as well as the Advertising Boost Initiative, which assists print and online outlets community media outlets in New York City to access a greater their share of city agencies' advertising budgets.
The Lenfest Institute recently announced a slate of new programs and initiatives to support journalists and news organizations striving to build sustainable and equitable models of local news that meet the needs of Philadelphia communities, including a learning and grantmaking program, in partnership with the Knight-Lenfest Local News Transformation Fund, that will support Black, Indigenous and People of Color (BIPOC) entrepreneurs launching or building news and information businesses serving Philadelphia-area communities.
The Local Media Association (LMA) has made sustainability for publishers of color one of its four strategic pillars, building capacity through its Digital Transformation Lab, the Fund for Black Journalism, and the Word In Black collaborative. And Local Independent Online News (LION) Publishers through its Tiny News Collective is making critical support more accessible to first time founders that are underrepresented in the news landscape.
Perhaps the most ambitious venture is the one started by Tracie Powell, the founder of AllDigitocracy, co-chair of the National Association of Black Journalists, LION board member, and former manager of Borealis' REJ Fund. In April, Powell launched The Pivot Fund, which seeks to invest $500 million into BIPOC-led news organizations that serve communities of color.
Powell, currently a Shorenstein Fellow at Harvard University, says BIPOC publishers have different needs and require tailored support. "Where traditional funders and organizations have fallen short is assuming a one-size-fits-all approach. They've also been mistaken about the need for digital transformation without first addressing organizational culture for BIPOC news outlets," Powell said in an interview with Penny Riordan, LMA's director of business strategy and partnerships. "Changing these mindsets will go a long way in course correction in how we support BIPOC news outlets."
Sustaining journalism that sustains communities
Still, philanthropic support for community media tends to be temporary, project-based or too small to justify the effort required to pursue it. In many cases, it's a distraction for what media outlets so desperately need: a sustainable business model and the capacity to implement it.
Consider the findings of a 2020 study by Transform Finance and the Ford Foundation into how to increase private investment in equitable media — media by or for historically overlooked groups. The most frequent pain points cited by investors? The absence of a reliable revenue model for news media in general and a lack of business acumen, especially among early-stage media entrepreneurs.
It's a cruel paradox: news outlets need capital to develop infrastructure and robust revenue strategies, yet investors are reluctant to provide it because media lack a strong business model.
This is one problem RJI, MMCA and Dynasty are working to address.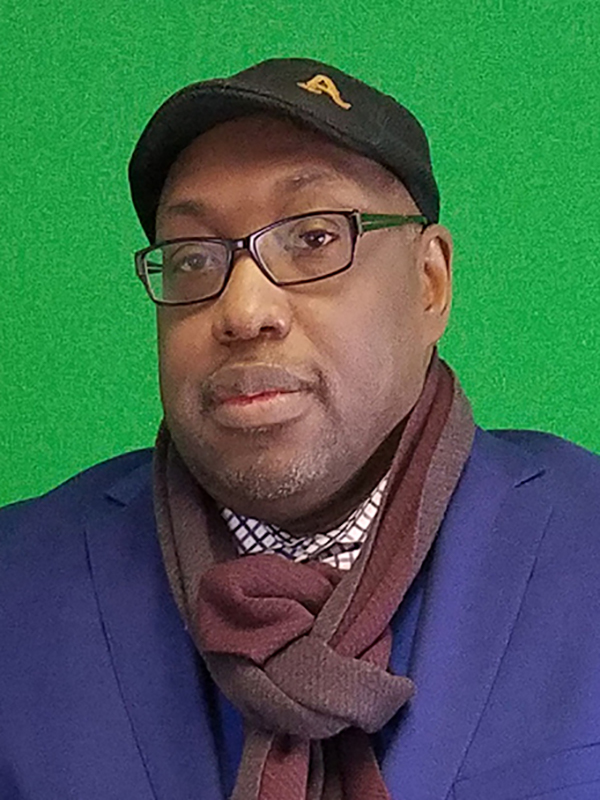 Dynasty is a multicultural brand marketing firm co-founded and led by David Beckford, owner operator and advisor to more than 100 African American multi-media platforms including radio, print and OTT platforms. Since 2019, Dynasty has generated more than $1 million for its clients through general advertising, sponsored content, profit-sharing and other strategies and by leveraging their combined reach through the Dynasty Media Network.
"It is nearly impossible to actualize a strategic growth plan without capital investment and people power. The strategies require planning, personnel, time commitment, creativity, and access to technology and resources which may not exist in a daily operational budget," Beckford says.
"There are so many experiments and tasks needed to better connect with an audience — most of which can overwhelm an already fatigued newsroom that is short on cash and staff to begin with. The bright side is we have demonstrated how direct investment can lead to the acquisition of talent and other resources that move an entire organization forward in a way that grows revenue and addresses these foundational issues."
MMCA is focused more broadly on Black, Indigenous and other People of Color-owned (BIPOC) media. Earlier this year, MMCA launched a BIPOC Media Incubator, a yearlong intensive program that addresses every aspect of building and sustaining a community media business — from assessing local information needs and designing responsive content to creating bespoke business plans and testing novel revenue strategies. The ultimate plan is to build a network of viable, impactful local BIPOC news operations and position them as catalysts for equitable economic growth.
"I think the best way to describe our approach is sustainability journalism," Morgan says, referring both to journalism's role in sustaining communities and the need for communities to sustain journalism.
Changing the narrative
Investing in community media as an economic development strategy is a force multiplier, Morgan says. More diverse media ownership gives communities power and resources to control their own narrative, and part of that narrative is the transformational impact that community development and revitalization can have on closing the racial wealth gap — and boosting the economy overall. As that story is told more broadly, the CDFI world attracts more funding.
Already, racist policies and discriminatory practices against Black Americans have cost the country $16 trillion over the last 20 years, according to research by Citigroup. Closing the Black wealth gap could add as much as $5 trillion to the economy over the next five years, researchers say.
The Local Initiatives Support Corporation (LISC) is one of the country's largest Community Development Finance Institutions (CDFI), connecting underinvested places and people with funding, technical expertise and infrastructure. In the past year, LISC has become a lifeline for businesses devastated by COVID-19, securing more than $2 billion from companies like Lowe's, Netflix, Wells Fargo, Verizon, and others looking to support women- and minority-owned small businesses and nonprofits in economically disconnected communities.
While the initial announcement of those investments garnered a lot of press, the work that they fund generally does not.
Maurice Jones, LISC's former CEO, spoke to RJI in May 2020 about the difficulty of getting the news media to shine a light on the people, assets, history and challenges of low- and moderate-income communities as well as the work of organizations like LISC that are doing something about it.
"How do we show people the power of this work? How do we reach a wider audience? How can we interest the media in coming to places where we're not cutting ribbons but places where we think miraculous work is going on and get the word out, and hopefully by getting the word out, persuade people of the efficacy of this work and convert people to invest in it?" Jones asked.
CDFIs aren't the only institutions that would benefit from investments in community media. Banks and other lenders, under the Community Reinvestment Act of 1977 (CRA), are required to meet the credit needs of the communities where they do business, including low- and moderate-income communities. The Act was a response to redlining — the discriminatory practice of denying loans to residents and business owners based on their race or ethnicity. Every two to five years, banks have to undergo an audit by federal banking regulators to see how well they are meeting the terms of the CRA. Banks that do not meet the requirements face heavy regulatory scrutiny and can have difficulty getting approval for mergers or expansions.
Josh Silver, a senior analyst for the National Community Reinvestment Coalition (NCRC), believes that providing loans, grants and other financial support to BIPOC-owned community media would help banks meet their CRA obligations.
NCRC is a nonprofit that works to close the wealth gap and end discrimination in lending, housing and business. When a bank seeks to merge with or acquire a competitor, NCRC leverages the rights of community groups to testify about the bank's CRA performance and to press banks to commit to increasing their lending and investment in low-income communities and communities of color. In April, for example, NCRC and its local allies finalized a "community benefits" agreement with PNC Bank, in which the bank committed $88 billion in lending to low-to-moderate income communities in exchange for community support of its effort to acquire USA Bancshares. Most of the money will go toward home, small business and community development loans. But the agreement also includes at least $500 million in grants and philanthropic support.
Silver, during a panel discussion in May, said you could make a strong case that a portion of that $88 billion could be used to support local journalism because meeting information needs is critical to the survival of communities.
The panel, "The Stories We Tell: Journalism for a Just Economy," also included Powell, Candice Fortman of Outlier Media in Detroit, S. Mitra Kalita of URL Media (which serves as a platform for multiple Black and Brown media outlets) and Epicenter NYC in Queens, and Steven Waldman, president and cofounder of Report for America. It was the brainchild of Andrew Nachison, a former journalist and NCRC's chief communications and marketing officer. Given the trillions of dollars that banks have pumped into the economy under CRA, the opportunity for BIPOC media is enormous, Nachison says.
And it's not just banks. Corporations, too, are opening their eyes and wallets and pledging to confront discrimination and reverse chronic underinvestment in Black and Brown communities, many spurred to action by rallies for racial justice and an increasing body of research about the economic toll of White supremacy. Many are doing so as part of their Environment, Social and Governance strategies, also known as corporate social responsibility. Directing some of that support to community media could help corporations engage with and build stronger and more trusted relationships with BIPOC customers.
"Trusted local information and the people and systems that gather and distribute it are critical infrastructure for communities, just like the people and systems necessary to provide housing, roads, electricity, clean air and water, healthy food, reliable broadband data networks, schools, healthcare and cultural institutions," Nachison says.
"Any institutions that control and invest capital for economic and community development need to recognize that strong and diverse local information systems need to be part of their formula for impact. That includes banks that lend and invest in local communities to satisfy Community Reinvestment Act requirements, community foundations and the web of local, state and federal economic development agencies and programs. It's time for new relationships and new investments in local journalism — especially journalism by, for and with BIPOC communities — not because it's nice to have but because it's necessary for vibrant communities."
Want to learn more or sign up to receive updates on the Financing BIPOC Media Partnership? Sign up here.
Linda Miller is the manager of RJI's Inclusive Economies and Media Project.
Comments