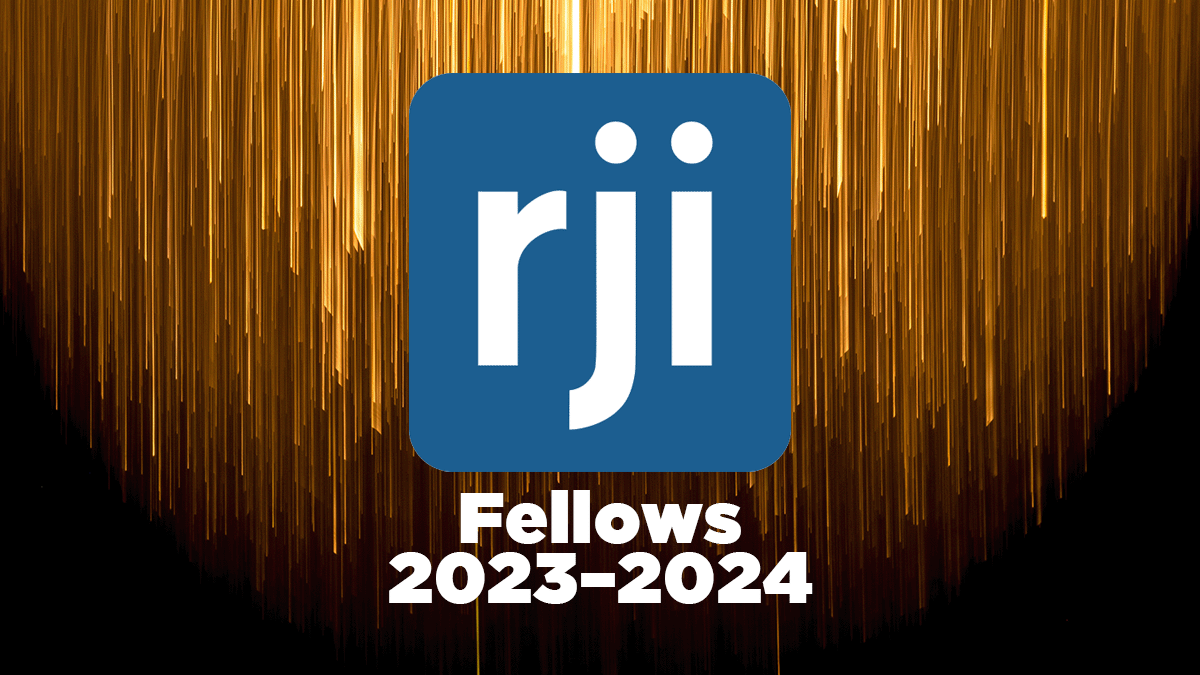 Introducing the 2023-2024 RJI Fellows
The newest class of RJI Fellows is working to help newsrooms engage with and accurately represent their communities. Their innovative and practical projects range from teaching journalists how to work with amateur radio operators during natural disasters to improving the quality of reporting on Latino and Hispanic communities.
Their guides, toolkits and other digital resources will be become available for free to journalists and newsrooms at the conclusion of the 8-month fellowships.
"Our fellows are designing easily usable, community-minded resources that will help journalists engage with and accurately represent the people they serve," said Randy Picht, executive director of RJI. "It will be great to see these projects piloted in newsrooms around the country."
Fellows receive $25,000 stipends and can complete the fellowship remotely, either as an individual or on behalf of an institution. There were no residential fellowships awarded this year — residential fellows collaborate with RJI on-site in Columbia, Missouri, and receive up to $100,000 in stipends and project funding.
Past fellows have created a search engine optimization app, a leadership succession planning guide, a local development tracker toolkit and much more.
"I can't wait to get started with our 2023 RJI Fellows," said Kat Duncan, director of innovation at RJI. "This year's fellow's projects are all unique and very much needed in our news industry. I know journalists will be excited to follow along with their projects and utilize these resources when they're launched."
Meet the 2023-2024 RJI Fellows
Maria Arce, a veteran bilingual journalist and digital specialist, is building a guide for newsrooms to partner with ham radio operators, who can provide much-needed data about weather and local conditions during natural disasters, when other forms of communication are often unusable.
Ham radio communication is regulated by the FCC, and operators can typically only communicate with each other — except during natural disasters, when they are allowed to report on their local communities.
Arce wants to make sure newsrooms are prepared to take advantage of this resource when disaster strikes; her plan is to create a network of partnerships between groups of radio operators all over the U.S. and the newsrooms that can benefit from their services, a network that her guide will help other newsrooms replicate and expand upon. The guide will also feature a guide to the training and outreach required to work with ham radio operators.
"We think satellites can see everything, but that's not true," Arce said. "In the case of tornadoes, for example, you can report over the radio that this tornado just knocked down 10 power lines. That kind of information is something that the satellites can't see."
Tamoa Calzadilla is the editor in chief of Factchequeado, which publishes fact checks in Spanish. She is developing a resource with tools and best practices for reporting factually on Latino and Hispanic communities, enabling newsrooms to engage more meaningfully with these communities while reporting information that counters and prevents misinformation or disinformation.
Calzadilla said the resource will be helpful not only to the communities being covered, but to Spanish-speaking journalists themselves.
"We want to be more precise and accurate with coverage on Latino communities, and that's not just about understanding the language," Calzadilla said. "It's about understanding the lives, the diversity. The Latinos in Miami are not the same as those at the border, in the Midwest or those who came from countries with dictatorships — I came from Venezuela, for example."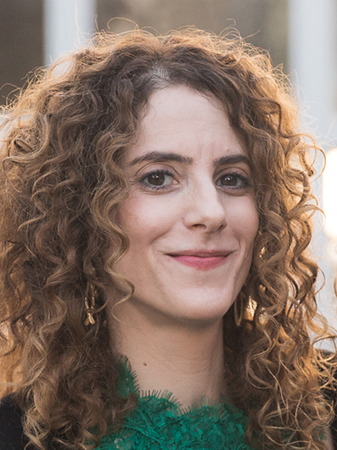 Stacy Feldman, founder and publisher of the nonprofit Boulder Reporting Lab, wants to help small community news organizations create pop-up newsrooms.
The origins of the idea came in the aftermath of 2021's disastrous Marshall Fire. Boulder Reporting Lab collaborated with the Center for Environmental Journalism at the University of Colorado Boulder, setting up a pop-up newsroom with seven graduate students who reported on stories that might have never been told otherwise: the stories of the homes that survived the fire and remained livable, leaving their owners to find a path forward amid the devastation around them.
The expertise available within communities inspired Feldman to increase the accessibility of pop-up newsrooms by crafting a how-to guide that shows other community newsrooms ways to expand their coverage without taxing their limited resources.
"Pop-up newsrooms can allow smaller newsrooms to leverage the skills, expertise and drive of their community to be part of the news production process," Feldman said. "The idea is for them to be nimble and temporary, to address something pressing — basically a four-month-long micro newsroom."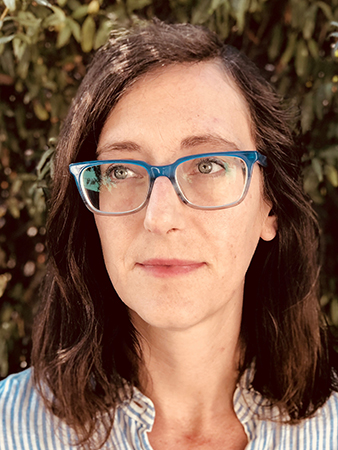 Kate Maxwell is the publisher, cofounder and managing editor of local news service The Mendocino Voice, and she is creating a virtual "go bag" of resources local newsrooms can use to inform their coverage of natural disasters.
The idea came about as a result of Maxwell's experiences with rural news outlets, which sometimes lack the resources to get information and real-time coverage to their communities efficiently — often the same communities increasingly impacted by wildfires and other environmental disasters.
"The goal is to create a guide that will help small, community-focused newsrooms and independent journalists prepare in advance of a natural disaster and produce effective reporting in the midst of a disaster," Maxwell said. "The guide will also provide case studies of coverage once the disaster has passed for communities recovering."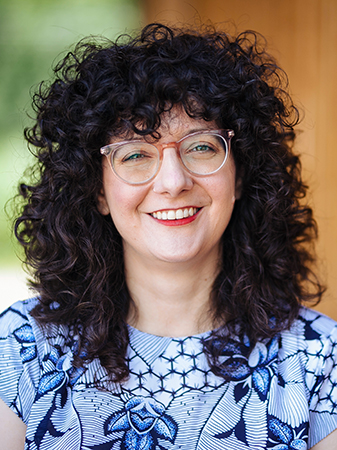 Jennifer Mizgata, a coach and consultant specializing in digital innovation, leadership development and improving work culture, will assist newsroom leaders in promoting the welfare of their employees with an online training program. Formerly, she was the director of the Women's Leadership Accelerator and a columnist for Fortune.
Covering policies, practices and programs aimed at fostering a healthy work culture, Mizgata said the training can help balance the priorities of newsrooms to ensure internal policies and wellness programs are not forgotten in the race for a scoop.
"As organizations start to grow, it's really important that they invest in their people culture," Mizgata said. "If people are getting ground up in the gears and not being taken care of, they will burn out."
She plans to incorporate the voices and experiences of at least six different news leaders, grounding the training in practicality and firsthand knowledge.
Arjuna Soriano, sustainability lab director for Media in Color, wants to harness the passion and knowledge of local community members to produce high school and community league sports coverage — content that is highly valued by local communities but is rarely covered by larger regional and city newspapers.
Soriano's solution is to engage people like parents or coaches to report scores, upload photos or videos and write short stories about the games. Using an automated SMS messaging system, these community members would be sent links where they could upload the materials, which will be published via a partnership between Media in Color and the San Fernando Valley Sun. The project will result in a guide showing news organizations how to replicate the model.
"For a larger outlet, covering sports down to the high school level is time and resource intensive," Soriano said. "The other outlets that would cover it are very local, but their resources are limited. But communities are very engaged in these sports, and local businesses do like to support their local teams, so there is definitely an audience there. We're trying to bridge that gap between the audience and outlets that don't have a lot of resources."
Celia Wu, as managing director of Global Press News Services, is building an open-source Google Chrome extension for the organization's style guide, which helps journalists write stories with dignity and precision.
In addition to the extension and further developing the style guide, the project will also include a how-to manual for organizations to create their own extensions, enhancing the accessibility and adoption of resources — like style guides — that establish best practices in the industry.
"A key component of rebuilding trust in journalism is allowing people to recognize themselves in stories," Wu said. "The Global Press Style Guide exists to ensure journalists are equipped to use dignified and precise words and phrases for the benefit of audiences. This project will allow people everywhere to use the Global Press Style Guide to write stories with the power to transform global narratives and build trust with audiences."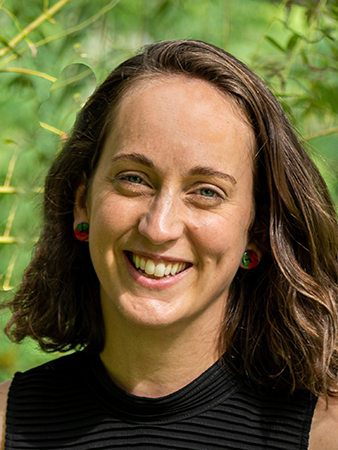 Ariel Zych is the director of audience at public radio and nonprofit media outlet Science Friday, where she is building a sensitivity toolkit that guides newsrooms in finding and employing editors with expertise in preventing the marginalization of specific communities and identities.
"It can be hard or impossible to fully staff all the identities we treat with our journalism," Zych said, emphasizing that smaller organizations with limited staff and resources can still work to accurately represent the communities they serve with the help of sensitivity professionals. "…And this is not only an editing role. It can be from conception to publication to audience engagement — sensitivity plays a role in every part of a story."
Zych highlighted that radio sources like Science Friday tend to be ranked high in trustworthiness among the public compared to most other media at a time when trust in media remains at a historic low. This dynamic, she said, makes radio an ideal platform for initiatives like this sensitivity toolkit, which could help other news organizations build a stronger connection to the various cultures and identities present in their communities.
Comments